Happy to be here in the bottom, Above the City, and Hot air balloon building give Yulia Filatova first practitioner commendation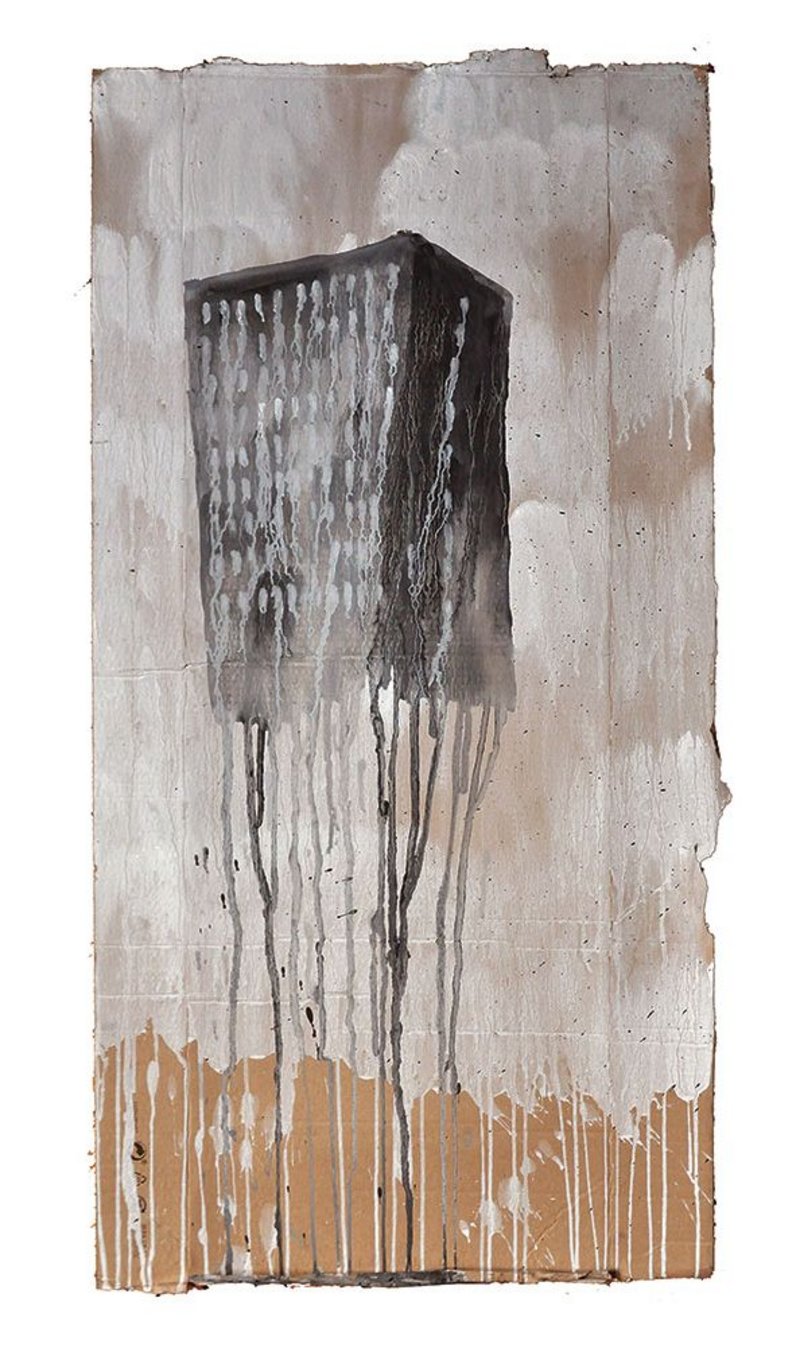 Hot air balloon building. Gouache on cardboard. 1100 × 560mm
Practitioner: Commended
Yulia Filatova
Happy to be here in the bottom
Above the City
Hot air balloon building
---
Yulia Filatova started from zero when she arrived in Milan from Moscow with no job and barely any money, so separating the work from the story of the person who produced it was difficult. 'To start everything from the beginning, I didn't take with me even paper to draw,' Filatova explained. 'So one day, not standing any more without drawing, I found a piece of cardboard, and there I could express myself.'
Whether the story is true or not is, in a way, as immaterial as the choice of material is…material. Filatova's large but expressive gouache on cardboard musings on the urban condition and the individual within it resonated strongly with the judges. Spiller, tired of the slickness of London schools' architectural production, announced himself immediately drawn to the watery-thin premonitions of what seemed the death – and possible rise – of the city.
Desmet was captivated by the methodology – 'the dribbling of the pain through which the idea arrived' – cutting through to the nature of the creative process. Quek, having worked with the medium, thought the originals 'might look throwaway' but could not dispute the collective power of what Pearman termed 'this emotional exercise'.
The balloon building, transforming the city block into something as delicate as a paper lantern, struck the panel in particular, and all concurred that the set was a cri de coeur, communicating the sense of architecture being able to damn and redeem itself. That sense they reciprocated: 'My heart goes out to this one,' said So.
The RIBAJ Eye Line Exhibition is open to the public from 1 August to 7 September in the First Floor Gallery at RIBA, 66 Portland Place. See all the winners at their original size, in one space.