From paper model to print on paper, Ori provokes mindfulness and contemplation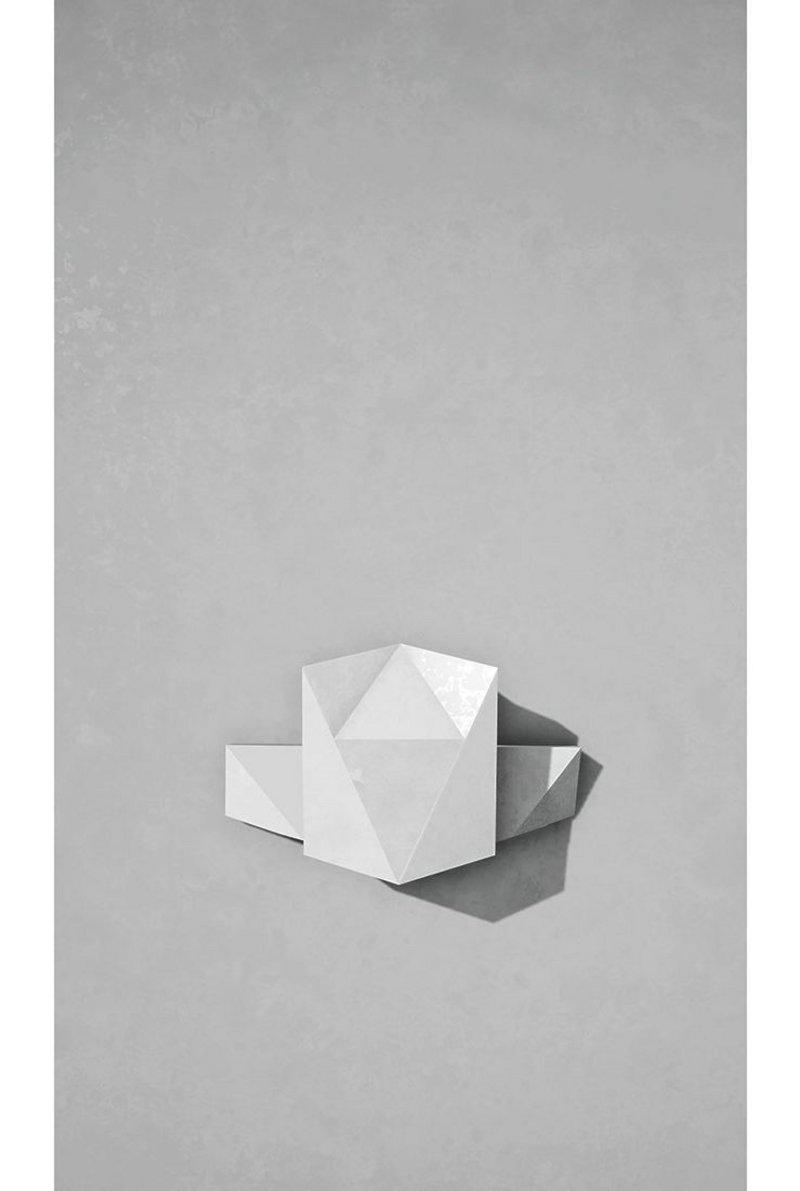 Ori: Vectorworks rendered via Twinmotion & Photoshop, printed on FSC watercolour paper.
Practitioner: Commended
Studio McLeod
Ori
---
The Eye Line judges were less enamoured by the story of a notional sculpted concept house, designed according to Passivhaus principles and the WELL Building Standard that they were by the processes that the design underwent in order to arrive at the final drawing. Far from a justification, if anything they viewed those credentials more as a red herring. In this case, the commendation award centred on the story of the drawing itself.
Studio McLeod made a Vectorworks model derived from an actual folded paper model ('Ori' means 'folded' in Japanese), which was rendered via Twinmotion, manipulated in Photoshop and digitally printed on FSC watercolour paper. This act of passing from a physical object through digital rendering to arrive at a two dimensional representation of the original – on the very material from which it was initially made – was an irony not lost on the judges.
Though at first irritated by its centrality – the deliberate positioning seemed to reflect the self-referential process – So conceded that: 'I enjoy the whole conceptual journey of the drawing. It grows on me the more I look at it.' Quek too, admired 'the iterative investigation through different processes', with Desmet enjoying its 'minimalist quality'. Pearman admitted it had survived his own iterative sifting, conceding: 'I just kept coming back to it.'
'It's serves as a focus for mindfulness,' Quek concluded. 'Perfect for hanging somewhere, looking at and contemplating.'
The RIBAJ Eye Line Exhibition is open to the public from 1 August to 7 September in the First Floor Gallery at RIBA, 66 Portland Place. See all the winners at their original size, in one space.