The story behind the drawing was the key to this year's successful submissions in our annual competition
More than any discussion on style or fashion this year, a theme that arose from the judges' Eye Line deliberations was the notion of the 'back story' and how far explanations of the drawings, beyond actual technique, should influence the eventual choice of winner. It was a discussion sparked by a comment from last year's winner Tszwai So at a key moment in the judging of the Practitioners category, in which an expertly rendered drawing was being looked at alongside a highly expressive one using the most primitive of means.
'I feel strongly that architects should bring personal experience to bear on everything that they do,' said So, defending the latter. 'There is always a back story to their work and for architects to pretend there isn't is just foolish; in fact, I can't imagine how you could even separate the two,' he added. So's winning 2018 submission, reflective, delicate pencil studies for a Pan-European memorial for victims of totalitarianism – indeed his firm Spheron Architects' own built design for the London Belarusian Memorial Chapel – stand as testament to this voiced concern.
And it became one that resonated throughout the judging process, modifying the already incisive views of our other panel members who sifted through the 50-entry longlist, whittled down from 256: artist Anne Desmet RA, Neil Spiller, architect and editor of Architectural Design; Wen Quek, architect partner at Cullinan Studio and RIBA Journal editor Hugh Pearman.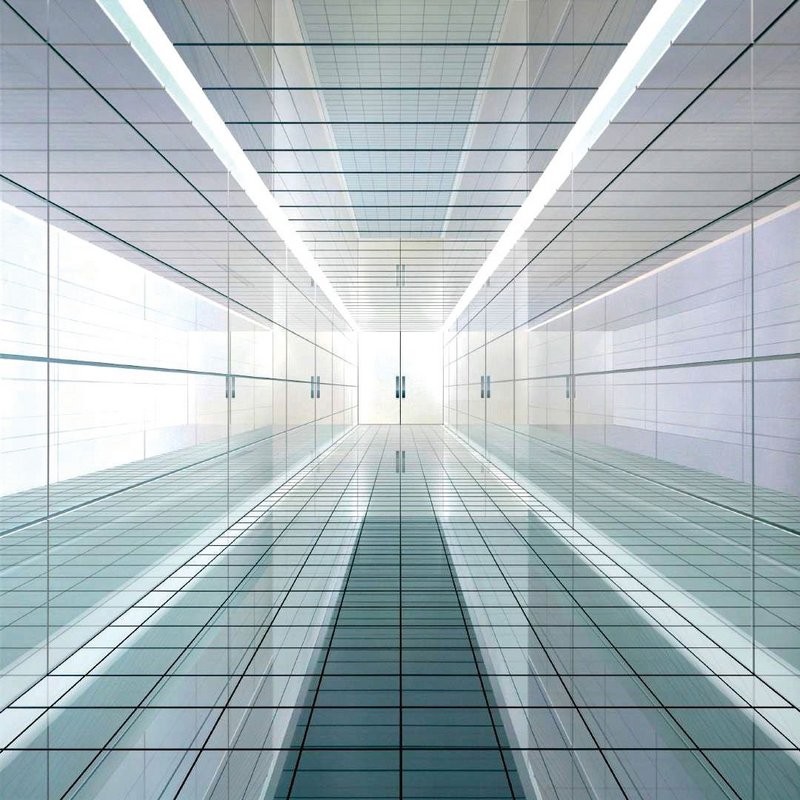 Ben Johnson. The Space Between. Rotring pen on polyester film: 500mm by 500mm
The initial cull that occurred in both Student and Practitioner categories seemed to suggest that the standard in Eye Line's seventh year was generally lower than previous ones, but perhaps this had more to do with the judges' own back stories. Desmet has had to ruthlessly curate rooms at the RA's own ­summer show; and in his many years as a ­tutor, Spiller has an eye that sees through student sophistry. Quek, meanwhile, is charged with analysing her firm's person skills and optimising performance, while Pearman, having sat in on the six previous years, is fully aware of the bar that needs to be hit to qualify as a winner. In all – a tough panel to impress.
And a lot fell at the fences. Of the Practitioners, one dense aerial view of afuture London that had been worked on for years but seemed dead behind the eyes; failing, Desmet thought, to account for the humanity in congestion that an artist like Chris Orr expresses and revels in. A previously ­commended ­entry, dissolving London's domestic architecture to leave us with the objects within that mark our existence, seemed indulgent when applying the same tactic to a designer hut in the Swiss Alps. Another, attempting to register incremental changes to a developing site in India over time, with its allusions to climate change, somehow merely came over as 'worthy' and 'ponderous'. And highly resolved, digital 'Steam Punk' images were dismissed out of hand as 'repellent'.
And of the students, the presence of the artist's hand or iPhone smacked of a benign narcissism that the high quality of the drawing couldn't assuage; the same for the compelling brief of an abandoned mafia-linked Palermo development being greened and repopulated, whose rendering couldn't mask the lack of any real proposition. This was not the case for a detailed pencil drawing of a crematorium as a new form of public urban space, but it led Quek to ask: 'Are we more seduced by the programme than the drawing?' So despite being 'strong, with beguiling abstract qualities', it too fell by the wayside. The same went for artist Ben Johnson's expertly delineated images; which, while technically excellent were, apart from his Maclaren render, divested of the architectonic subtlety, the sense of light, the grain of his subject – a 'reductio ad absurdum' – the drawing not conveying the whole story.
'Are we judging skill over originality?' So found himself compelled to ask. Technically, yes, but both Eye Line winners relied on strong conceits to take them over the line; one of an invented future and the other on an equivocal past. 'I feel on a different day, we'd have different winners,' mused So. But in an age of 'fake news', the judges seemed content with these back stories.
The RIBAJ Eye Line Exhibition is open to the public from 1 August to 7 September in the First Floor Gallery at RIBA, 66 Portland Place. See all the winners at their original size, in one space.