The big picture on what you need to know about changes to competencies, CPD, principal designers, liability and safer products as the secondary legislation details are published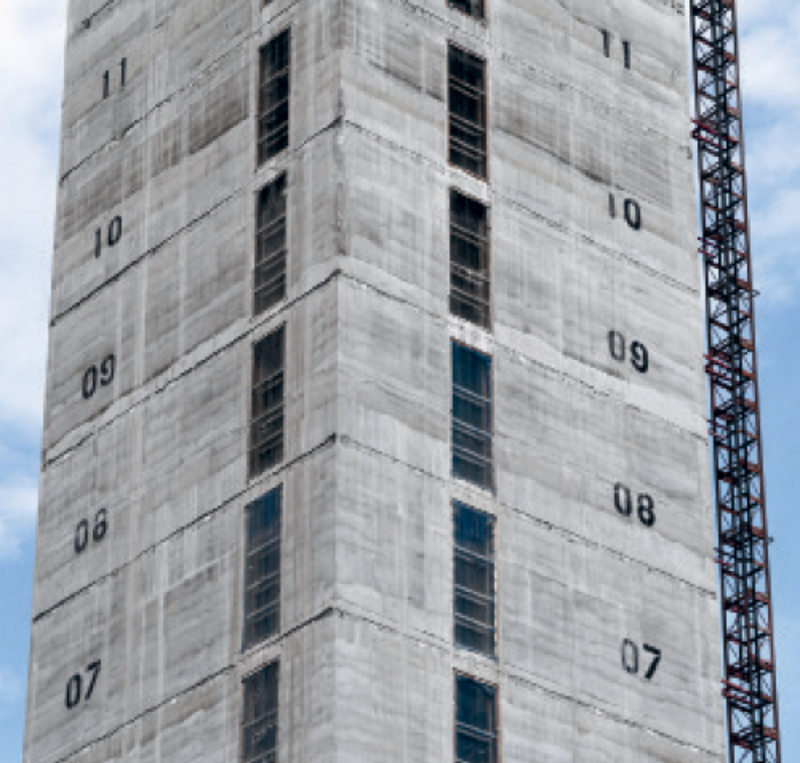 High-rise residential buildings of over seven storeys or 18m, hospitals and care homes are a particular focus of the Building Safety Act.

Credit: iStock
We are now six years on from the Grenfell Tower disaster. The Building Safety Act 2022 became law in England in April 2022, bringing a slew of reforms to the way residential buildings are built and maintained, as well as new protections for leaseholders. And now the secondary legislation has been published, which gives the details architects need to know ahead of the implementation deadline which is soon, very soon: 1 October 2023. This legislation affects all projects, with additional rules and responsibilities for 'higher-risk buildings'.
Here are the headline changes for architects:
New duty-holder roles: client, principal designer, principal contractor. Plus duties on designers and contractors.
Competence: duty holders need to ensure they are 'competent' for the work they undertake and may be called to document this.
Duty holders must ensure that arrangements and systems for planning, managing and monitoring work comply with the regulations
The client is responsible for the 'golden thread' of live electronic safety information, with variations on domestic projects.
For details on these and new provisions on higher-risk buildings, see the RIBA's primer on the Building Safety Act. For buildings in general these rules apply from 1 October on projects that have not yet gone to building control.
If you want to go direct to the legislation you can find the documents on the links below.
There is now a certain urgency in making these changes. The RIBA suggests five key priorities for each practice ahead of the October deadline.
Read and understand the legislation's impact on your practice.
Update your processes and procedures.
Understand any limits in competence and either implement the appropriate training and development or manage expectations with respect to appointment limitations.
Liaise with your insurance broker to ensure appropriate cover is in place or can be extended to match the services you offer or intend to offer. It is also important you declare (and seek the same when appointing others) any serious sanctions within the last five years that may affect priorities in 3 or 4.
Ensure appropriate resources and time to discharge your duties and support the wider deliverables of the project, including programming for new duties and statutory timings.
Building Safety Act, the background
One year on from the act, 43 per cent of construction professionals were unclear on details of the Building Safety Act, according to research by the NBS. The RIBA has published a guide to what architects need to know based on current legislation: Building Safety Act 2022: Initial Guide for Architects.
Changes set out in the act's 262-page document aim to reduce safety risks related to fire spread and structural failure through greater planning scrutiny, increased regulation of professional competence and the creation of new statutory roles during the design and construction of higher-risk buildings.
The focus is on high-rise residential buildings, hospitals and care homes that are at least 18m, or seven storeys, high, and contain at least two residential units.
The overhaul of regulations will require building owners to demonstrate safety at each of three new 'gateways': planning and design, construction and occupation. Compliance will be monitored by a newly established Building Safety Regulator with significant powers to demand documents and to stop works, and a new National Regulator for Construction Products with the power to remove dangerous products from the market.
Leaseholder protections include the creation of a New Homes Ombudsman scheme and a 'waterfall' system of cost protection to ensure residents are the last in line to be liable for cladding and non-cladding related works.
Provisions specific to architects have filtered down from Judith Hackitt's Independent Review of Building Regulations and Fire Safety – most of the recommendations of which were adopted by the government – and a consultation on proposed amendments to the Architect's Act 1997.
Arguably the most significant feature is the expansion of the principal designer role, under the 2015 Construction (Design and Management) Regulations, to include oversight of safety not just for higher-risk buildings but for all building projects.
As well as construction site safety duties, principal designers are now expected to plan, manage and monitor design work to ensure compliance with building regulations – and maintain a 'golden thread' of data on design decisions for fire and structural safety.
'The principal designer duty holder role is, I suspect, both the biggest opportunity and the biggest challenge for the profession,' says Adrian Dobson, executive director of professional services at the RIBA. 'Every project will need to appoint a principal designer but this brings new liabilities and technical challenges and people will need to skill up to get themselves certified and develop the right competencies.'
If the new system can't be insured, that will be a fundamental flaw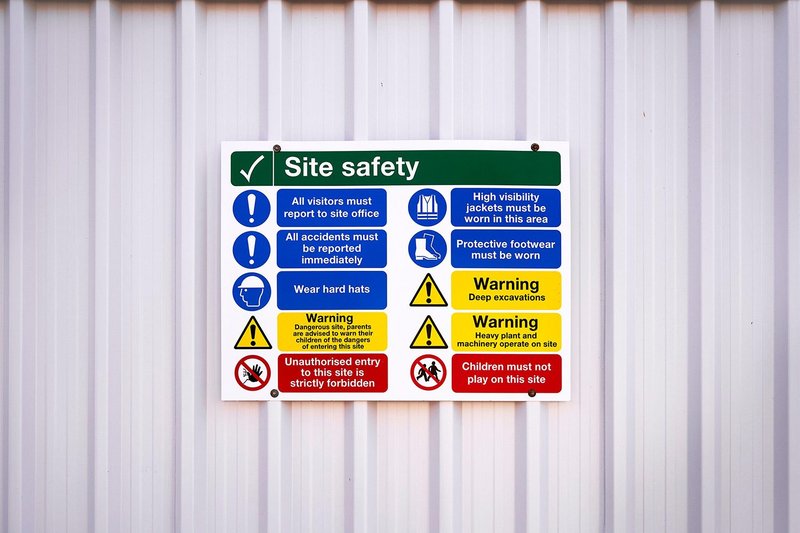 Principal designers are a key to managing the golden thread of safety information through design to site.

Credit: Richard Coombs / Alamy Stock Photo
Competence and training
Competencies specific to the principal designer are set out under the standard BSI PAS 8671.
It defines minimum requirements for: legal framework and compliance; design co-ordination and integration; design risk management; design project management; design team facilitation and orchestration; information creation and maintenance, including the golden thread; communication and co-operation; and appropriate behaviour.
The programme to develop an RIBA certification scheme and a register for the principal designer, based on BSI PAS 8672, is due to launch in summer 2023. It will reproduce certain features from the established conservation architect specialist register to give clients clarity and confidence in these skills.
Architects in more general design roles also face greater scrutiny. The act places a duty of competence on anyone carrying out design or building work to have the relevant skills, knowledge, experience and behaviours for their role.
The ARB has gained unprecedented legal power to monitor and assess competence on building fire safety throughout architects' careers; previously only prescribing entry requirements for those seeking to join the register.
The ARB will set the requirements for competence, including the necessary training and practical experience and, to improve transparency and deter poor professional conduct, the Architects Act 1997 will be amended to allow the Register to show disciplinary orders against offending architects. The period of time for which an order will be listed will be prescribed by the ARB Board. Its Professional Conduct Committee will also have the power to issue a reprimand, impose a fine, or issue a suspension or remove architects from the register.
Details of the new competence system – likely to take the form of a CPD scheme – plus criteria for training and monitoring will be developed as part of the ARB's ongoing Competence Review. The CPD scheme is expected to be in place in 2023 at the earliest. The ARB consultation on the CPD scheme found that 68% of respondents agreed that recording activities was a good way of measuring that CPD is undertaken.
The RIBA's own health and life safety mandatory competence, to be introduced at the end of 2023, will require chartered architects to demonstrate an understanding of seven core areas, including personal safety, design risk management and fire safety via an online test every five years.
Liability and insurability
Leaseholders who live, or previously lived, in unsafe properties, are better protected under the Act, which includes measures to extend the limitation period for claims brought under section 1 of the Defective Premises Act (DPA) 1972.
The claims period for work already completed extends from six to 30 years, which essentially means a claimant can bring an action against a defendant for works completed up to 30 years before the Act came into effect. The claims period for work completed in the future extends from six to 15 years.
The RIBA branded the move 'misguided' in its evidence to Parliament and in correspondence with the Secretary of State, pointing to negative impacts on the insurability and the risk appetite of the construction sector, even where no faults are found.
Extending the claims periods at a time when the profession is already embroiled in a professional indemnity insurance crisis is difficult to support, says Dobson:
'The risk is that the new legislation will contribute to an even slower resolution of PII, because it effectively increases liability on the designers of residential buildings. We've got concerns as to whether this has really been thought through properly, we've lobbied the government and written to ministers, if the new system can't be insured, that will be a fundamental flaw.'
Claims brought under the DPA now apply to extensions and refurbishment works to existing dwellings, not just new properties as per the previous legislation.
Read more about the current state of architecture and insurance with findings drawn from RIBA Benchmarking Survey, read Alfred Munckenbeck on bridging the gap between PII exclusions and realistic practice and hear from the industry on rising premiums.
Unsafe products
Disingenuous marketing practices and misleading product information have made it disconcertingly difficult for specifiers to compare and understand products and keep tabs on what ultimately goes into a building.
The new construction products regulator will have powers to issue penalties against suppliers or manufacturers who fail to comply with rules on information.
Companies that sell products that are inherently defective or marketed on the basis of misleading statements will become liable to pay damages to people with a relevant interest in affected buildings, including those who have suffered economic loss.
This suggests that architects will be able to seek redress against manufacturers or suppliers where they are facing action over building failures stemming from the use of such products.
Most industry professionals agree that some prescription in regulation is needed to ensure both the basic principles of fire safety and conformity in design and build procurement, yet hundreds of clauses in the Building Safety Act still require clarification through secondary legislation and guidance.
Read Paul Jolly of HKA on moves in improving product certification, including The Code for Construction Product Information (CCPI).
Ambiguity on compliance
The Act introduces no changes to Approved Document B: Fire Safety of the Building Regulations, which might appear underwhelming, given that the only updates since Grenfell were the ban on the use of combustible materials in buildings over 18m tall, in 2018, and new guidance on requirements for sprinkler systems and wayfinding, in 2020.
Dobson comments: 'The RIBA is lobbying hard for a review of approved document B and to remove ambiguities and inconsistencies between approved documents and British Standards and alternative approaches. There's too much ambiguity around means of compliance.'
This issue was highlighted, he says, in the recent confusion over the need, or otherwise, for a secondary means of escape in high rise residential buildings. The RIBA has successfully lobbied government, along with a coalition of other construction and fire safety bodies, to implement a second staircase rule on residential buildings from 18m or over. This aligns it to Scottish regulations.
Revisions to guidance may gain momentum when the HSE is full up to speed in its role as Building Safety Regulator. This new regulatory role involves overseeing the safety and standards in all buildings.
Despite the work that still needs to be done, the Building Safety Act looks set to significantly improve standards and safety in higher risk buildings, saving lives in the process.
Read Adrian Dobson's take on the positives of the Building Safety Act for architects. See changes to Part L, F and Part O of the building regulations.
Learn more from the RIBA's CPD programme: The Building Safety Act and the Evolving Picture for Architects
Additional reporting by Eleanor Young