In the second of our series examining the changing shape of practices, Sofie Pelsmakers looks how we can evidence that what we say works really does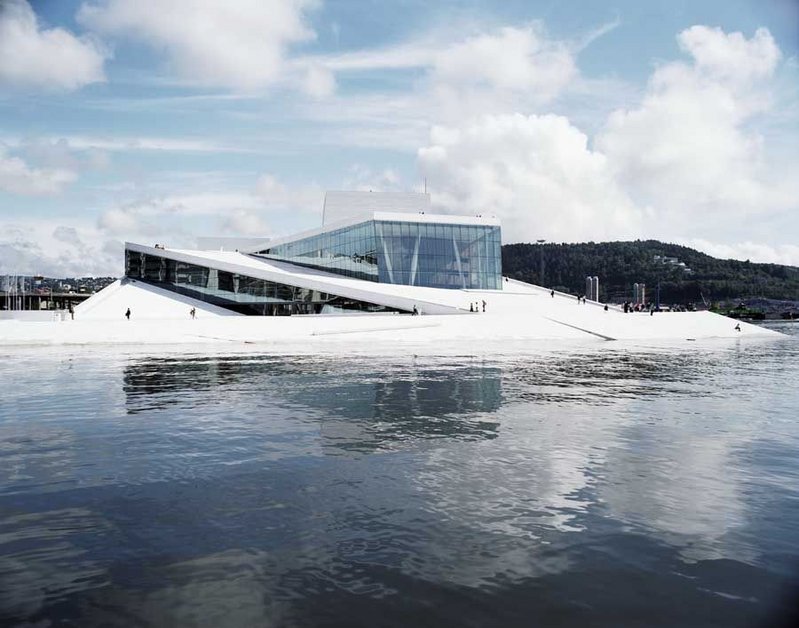 Oslo Opera House.

Credit: Jens Passoth
As a profession, we can no longer afford to say that what we do 'works' and why it is 'good'; we need to underpin these statements with evidence. We need to validate our designs. Doing so provides clients with confidence in what we do and reiterates the value we bring through our designs.
An example of design validation, seen at the Aarhus School of Architecture (AAA) conference The Changing Shape of Architectural Practices, is Snøhetta's Times Square pedestrianisation in New York. This was controversial, but follow-up research has powerfully shown its value: user dissatisfaction was reduced, pollution and crime had come down and users were spending a longer time in the space. It was also reflected in increased real estate values and tax income.
Similar research undertaken by Snøhetta at the Opera House in Oslo, showed the financial value of its intervention in increased revenue from visitors attracted to the site.
These examples directly show the value of the intervention for different user groups, validating the design at different levels. It would be great to see this level of validation on Snøhetta's other projects, rather than only on selected schemes. As well as financial and use value it is particularly important to evidence work with low-energy prototype buildings to fully understand if and how they work as intended and make them true experiments and exemplars.
Design validation throughout our profession should become the norm, yet it is still rare – as it is rarely part of our scope as defined by the client. Bartlett professor Murray Fraser, speaking at the conference, raised the perennial issue that architects do not charge for the research they do and nor do they speak out for the value of this kind of work to convince clients that the money spent on this will pay for itself.
Of course validation not only refers to verification post-completion. It is also important to design with knowledge drawing on research, physical and computer modelling, prototyping etc. And testing designs against this. This was illustrated by KieranTimberlake partner Billie Faircloth as she shared some of the practice's exemplary work at in the USA, including detailed 1:1 prototyping and long-term monitoring such as ecology monitoring of different green roofs after installation.
Some of the KieranTimberlake projects are testing the impact of using generic climate data versus site-specific micro-climates for building design and performance. Rather than speculate, the practice not only custom-made sensors to measure wind speed, but it collected site data to look at the weathering of the building envelope both in a lab and through simulations. The team has developed apps to collect live user feedback that can be mapped back on to the space, reflecting a firm belief that 'people or bodies are the best sensors in a space', as Faircloth says.
To design with knowledge you need to know how to measure stuff and, even more important, how to draw upon the knowledge of others. So architects have to work alongside material scientists, building physicists, chemical engineers, ecologists etc. to innovate and problem-solve together as a team. This will require us all to forge roles quite different to that of a conventional architect role. KieranTimberlake colleagues work closely within an interdisciplinary team using tools and methods to aid design decision-making. Together they create new knowledge and innovation after experimentation and proving concepts.
Faircloth spoke out for the importance of establishing research in architecture practice as an actual project that requires people, resources and time - so that the collective 'intelligence' is generated and acknowledged formally within the practice and part of the business model. This also requires sometimes establishing what an architectural project is (for example, 'only' facade design) and it also means establishing research questions proactively, leading the way instead of being reactive – that is, driven by the design and research team, not solely by the client.
As Professor Fredrik Nilsson from Chalmers University in Gothenburg also illustrated with work in Sweden, such transdisciplinary working requires new ways of organising and to be set up to enable the interactions and discipline-specific languages to be translated between different stakeholders. Clearly this has implications for architectural education.
Dr Sofie Pelsmakers is an architect and educator and author of The Environmental Design Pocketbook
The changing shape of architectural practices conference (2017) was held at Aarhus School of Architecture (AAA). It was the third of a series of events. The research project originated in 2010 by Professor Fredrik Nilsson at Chalmers University in Sweden and Professor Michael Hensel at AHO and culminated with a The Changing Shape of Practice: Integrating Research and Design in Architecture and another publication due in 2018.
---