2020 has been a year like no other, but amid the pandemic, the big wheels of architecture kept turning. Find out how much you kept abreast of developments with our quiz. Answers at the bottom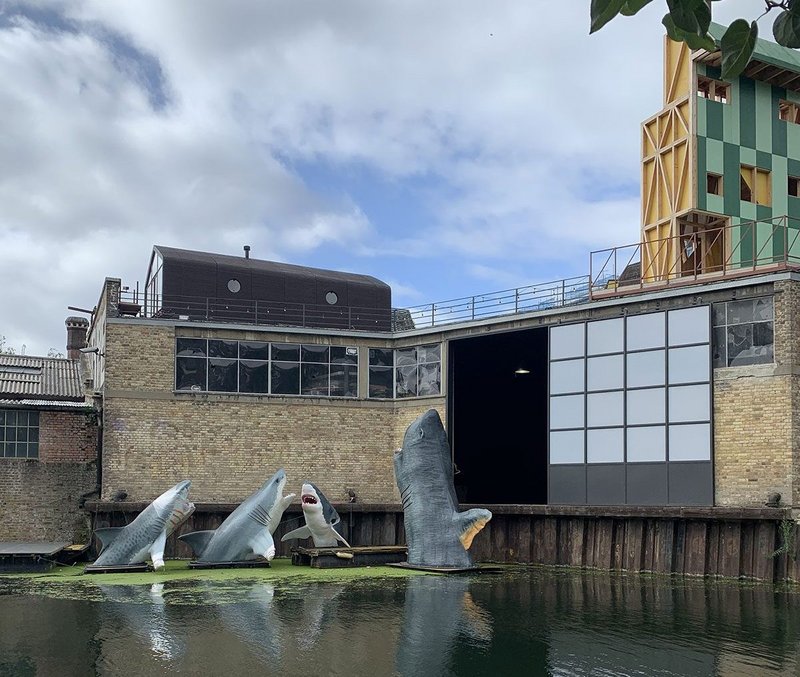 Why didn't you get to see Jaimie Shorten's SHARKS! in real life?

Credit: Pamela Buxton
1) How did a proposed Donald Trump executive order seek to affect the built environment?
a) It allowed Trump hotels to exceed height restrictions in all US cities
b) It forbade federal buildings from including any provision for preventing the spread of coronavirus
c) It insisted all federal buildings were designed in the classical style
d) It banned federal buildings from including solar panels
2) Scottish architect Christina Gaiger became the youngest what?
a)
Person to qualify as an architect – aged 14
b)
Architect to have one of their buildings listed – aged 27
c)
Person to receive the Covid vaccine – aged 23
d)
President of the RIAS – aged 33
3) Feilden Clegg Bradley Studios has been commissioned to design a hotel for which unlikely client?
a)
Soon to be ex US president Donald Trump
b)
Raunchy US rapper Cardi B
c)
Portuguese footballer Cristiano Ronaldo
d)
Contemporary artist Damien Hirst
4) Which of these is an accurate example of irony?
a)
Rain on your wedding day
b)
A free ride when you've already paid
c)
Meeting the man of your dreams and then meeting his beautiful wife
d)
The buildings for Heathrow's £14 billion expansion being designed to factor in the expected increase in heatwaves, droughts, storms and floods set to result from global warming
5) This year's Architecture Foundation Antepavilion, intended to raise debate over the 'authoritarian' nature of planning decisions, comprised five fibreglass sharks in the Regent's Canal. Why aren't you able to see them?
a)
The polluted water caused them to decompose
b)
The crowds they attracted were deemed a health risk during the pandemic
c)
Hackney Council won a High Court injunction to have them removed, saying they breached planning control
d)
The scheme turned out to be a hoax by its designer
RIBA president-elect, Simon Allford
6) AHMM director Simon Allford won this year's RIBA presidential election, after calling for what?
a) Architects to storm 66 Portland Place, 'taking it back for architects and architecture'
b) The RIBA to maintain its steady course; there is no need to change anything
c) A return to 'family values'
d) The institute to be run by fewer white middle-aged men
7) Shortly after housing secretary Robert Jenrick overruled his planning inspector and approved the £1 billion Westferry Printworks scheme, what did its developer, former media tycoon Richard Desmond, do?
a) Promised to give Jenrick a luxury apartment in the development
b) Donated £12,000 to homelessness charity Crisis
c) Described Jenrick as a 'compliant party apparatchik'
d) Donated £12,000 to the Conservative Party
8) Who lost their job following an 80% vote of no confidence, having previously won the job with a 67% vote in favour?
a) The steering group of Architects Declare
b) Former director of the Architectural Association, Eva Franch i Gilabert
c) US president Donald Trump
d) Former housing minister Esther McVey
9) Following the use of an algorithm to decide A-level results, what did the government go on to propose using an algorithm to decide?
a) Where to build new houses
b) Which buildings should be listed and at what grade
c) What sort of cladding to use on high-rise buildings
d) Which post-war buildings to demolish
10) For what 'crime' did BIG director Bjarke Ingels receive Twitter admonishment?
a)
His practice's website address big.dk was considered to perpetuate the patriarchy
b)
His Copenhagen power plant that doubles as a ski-slope was considered damaging to the ski resort industry
c)
He was photographed with far-right Brazilian president Jair Bolsonaro
d)
He held a non-socially distanced party at his converted-ferry home
11) How have the following practices tackled the thorny issue of succession?
Match the practice with its fate
a)
Rogers Stirk Harbour + Partners
i) Sold practice to Perkins & Will
ii) Became employee-owned
iii) Will rename itself following the retirement of its founder
iv) Closed after failing to agree a succession plan
12) According to evidence heard at the Grenfell Tower Inquiry, what did insulation manufacturer Celotex do after its FR5000 insulation foam board failed a BRE fire-safety test?
a)
Immediately took the product off the market
b)
Added a warning to the product, saying it was not suitable for buildings taller than 18m
c)
Rebranded the product and resubmitted it for testing, adding concealed fire-retardant panels that were not part of the product
d)
Donated all stock of the product to a charity building shelters in war-hit countries
13) While Zaha Hadid Architects' Sydney airport commission may have upset Architects Declare, which statement from practice director Patrik Schumacher prompted it to suggest ZHA resigned from the group?
a)
Architects refusing to design airports were ducking their responsibility to tackle climate change
b)
Economic growth was necessary to tackle the climate crisis
c)
He would use part of his inheritance from Zaha Hadid's estate to buy a gas-guzzling Jeep Grand Cherokee Trackhawk
d)
He was contemptuous of vegans and would never knowingly employ one
14) Which of these has NOT been nominated for the Beazley Designs of the Year, as featured at the Design Museum?
a)
Mickhail Riches' Goldsmith Street council housing in Norwich
b)
The set of the Oscar-winning film Parasite
c)
Adjaye Associates' and Ron Arad's proposed Holocaust Memorial
d)
A virtual library appearing in the Minecraft video game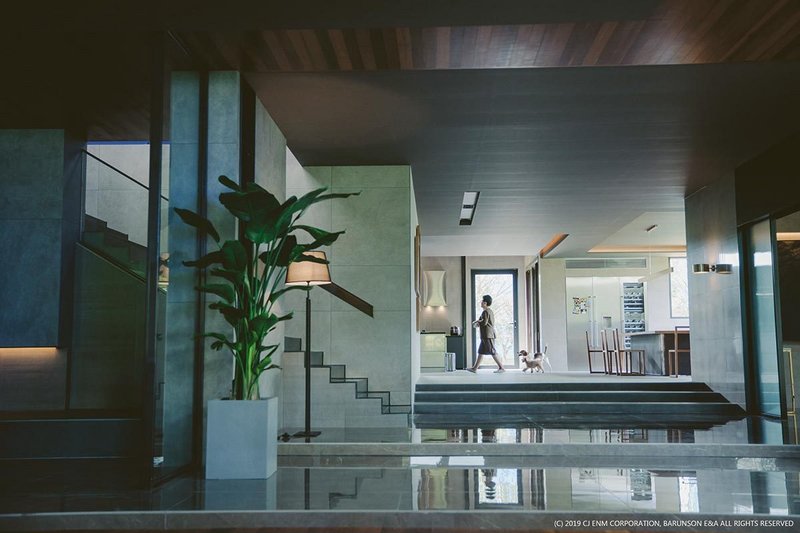 Did film Parasite make it into the Design Museum's Beazley Designs of the Year?
Answers
1) C All federal buildings to be designed in the classical style
2) D Youngest ever RIAS president
3) C Cristiano Ronaldo
4) D Heathrow's expansion plans – the others are just unfortunate
5) C They breached planning control
6) A Architects to storm 66 Portland Place
7) D Donation to Conservative Party
8) B Eva Franch i Gilabert
9) A Where to build new houses
10) C Photographed with Jair Bolsonaro
11) A iii RSHP will rename itself following Richard Rogers' retirement
B iv Dixon Jones closed, unable to agree a succession plan
C i Penoyre & Prasad was sold to Perkins & Will
D ii Studio Egret West became employee-owned
12) C It rebranded, then resubmitted for testing with concealed panels
13) B Growth necessary to tackle climate crisis
14) C Holocaust Memorial