Architectural thought fed by discipline of sailing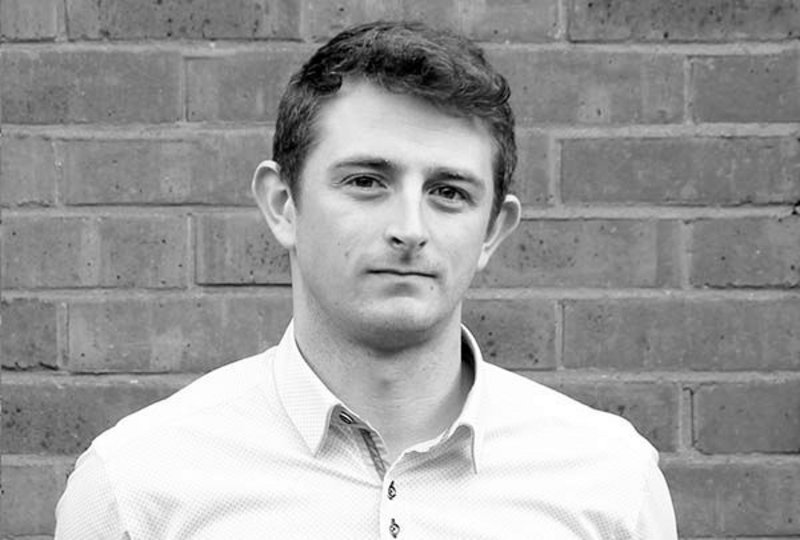 SHORTLISTED
Part 2 architectural assistant, Innes Associates Architecture & Urban Design
Finbar Bradley is an example of how extracurricular activities and interests in designers can enhance architecture and the built environment. Before university, he competed at an international level in sailing, a sport that has formed his architectural thought. He also trained twice a week for rugby. Bradley spent most of his youth designing and building his own systems, systems designed to give the most efficient means to an end. Having been accepted by Queens University, Belfast, Bradley not only pushed himself to his physical limits there, but also pursued an Olympic campaign for the London 2012 games.
At LIKE Architects, Belfast, where he worked for a year, he conducted the early works for the Titanic Whiskey Distillery housed within the walls of the historic Crumlin Road Gaol. Since working at Innes Associates, he has been heavily involved with the detailed design of several key projects including the £23m mixed use refurbishment at Dukes Wharf and a £3m school facility for Becket Keys School. Bradley has also brought three school developments from concept to tender with a 100% success rate for planning approval.
He has never lost this determination to strive past the minimum. He still competes at an international level in sailing, most recently finishing sixth in a European Cup event, and through all of it he has developed a very pragmatic and concise way of thinking. This has in turn led to an appreciation and commitment toward refining ideas and maintaining the initial goal intrinsic in architecture.
Bradley's efforts have not gone unnoticed: his work has been exhibited at the Venice Biennale, Hans Scharoun's house and the Philharmonie in Berlin, and published in The Constructed Floor and Walls 400.
What would you most like to improve about the industry?
Less defined parameters about what it means to be an architect. I would like to see the perception of the architect altered from solely the 'master builder' of our built environment, to possible roles as a 'master builder' for social, political and fiscal reform, with the architect becoming an integral part of the political landscape.
Who would you most like to work with?
I have always held two things close to my heart in architecture; a sense of place and a pragmatic rationalisation. I have therefore always appreciated the beauty of Max Dudler's work in its rigorous pragmatism and philosophy of design.
Return to the Rising Stars opening page.
---