How did the Grenfell Tower tragedy happen, and what should happen now?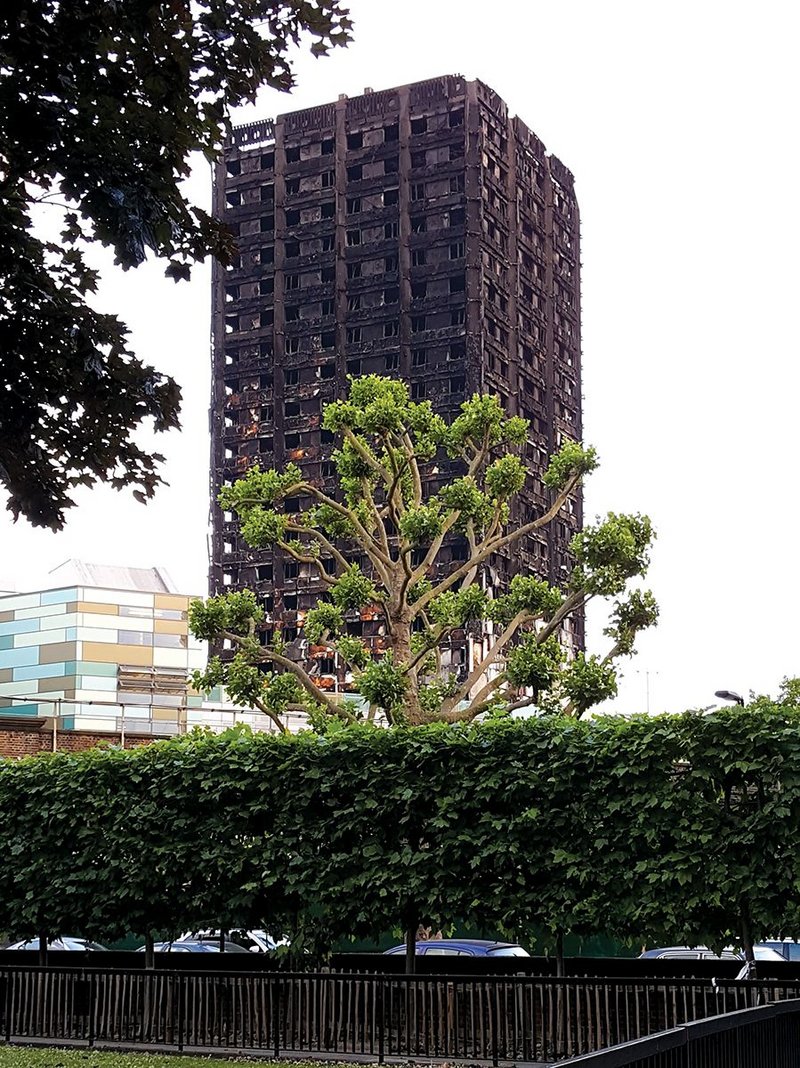 The early hours of 14 June 2017 were when the world changed for hundreds of residents caught up in the Grenfell Tower tragedy; the thick tendrils that tightened around those fatal few hours stretch back, thinning, into the past. We must follow them to find the roots of decision-making that led to one of the UK's worst fires.
When it took hold, having started on the fourth floor, 350 people are thought to have lived in Grenfell Tower's 129 flats. Eighty are confirmed to have lost their lives, most on the upper floors. Advised to stay put in notices by the tenant management organisation, by the time people tried to evacuate, the corridors to the escape stair were filled with smoke from flats below or from the insulating over-cladding. The latter, though thought to meet fire regulations, was now burning rapidly, turning the 24-storey concrete-faced 1970s tower into a giant torch.
Among the dead was a young architecture student couple, Gloria Trevisan and Marco Gottardi from Italy, who called their parents for the last time from their flat on the 23rd floor. Leeds University estimates that 18 tonnes of insulation and 8 tonnes of cladding panels were installed, which, French experts said, would have generated 69MJ/kg of heat. As the fire raged temperatures were in the order of 1,000C. 'Such was the intensity of the fire and devastation,' the London Metropolitan Police stated in a press release, 'that some of the recovered remains will not be able to be attributed to a named victim.' Of the 255 survivors, Luana Gomes, 12, suffered smoke inhalation injury and cyanide poisoning, the result of burning polyisocyanurate, present in both furniture foam and insulation. Her mother, seven months pregnant, also survived but lost her baby.
Finger pointing is no help; soul searching is what is required of the industry
How the Reynobond PE Aluminium Composite Material cladding and Celotex RS5000 rigid insulation came to be specified and approved on the £9.6m tower refurbishment is one of the issues for the police and the public inquiry. They were not initially proposed in architect Studio E's and Max Fordham's October 2012 sustainability & energy report. That looked to fire retardant Celotex FR5000 insulation and non-combustible zinc cladding; but after a demand by Kensington & Chelsea council for 'good costs' both were supplanted in a value engineering exercise, saving £293,000.
Finger pointing is no help; soul-searching is what is demanded of the construction industry. Architects have a duty of care to highlight bad practice, and contractors and suppliers to avoid lowest denominators of specification and execution as a commercial target. And the BRE, paid £21m by the industry last year, must prove itself above reproach in its forensic analysis of Grenfell Tower and counter an accusation by Prof Richard Hull, fire expert at the University of Central Lancashire, of conflict of interest with its EU report on smoke toxicity of construction products in fires.
Saint Gobain, which has since withdrawn supply of Celotex RS5000 for buildings over 18m, supports the architectural press with advertising. And of the 65 London towers whose cladding failed initial combustibility tests, five on the Chalcots Estate in Camden were reclad by RIBA President-elect Ben Derbyshire's HTA Architects. It's clear that as an industry, we must atone for the dead by a root and branch reappraisal of best practice to save lives in the future. The tendrils grip us all.
---