RSHP's 'bland' design for much needed British Library extension prompts questions about the post-Rogers practice. In contrast, Diller Scofidio + Renfro triumph in Milan, but BGS Architects proves a good reputation isn't enough to keep you in the black. And housing developers take a surprising stand on permitted development rights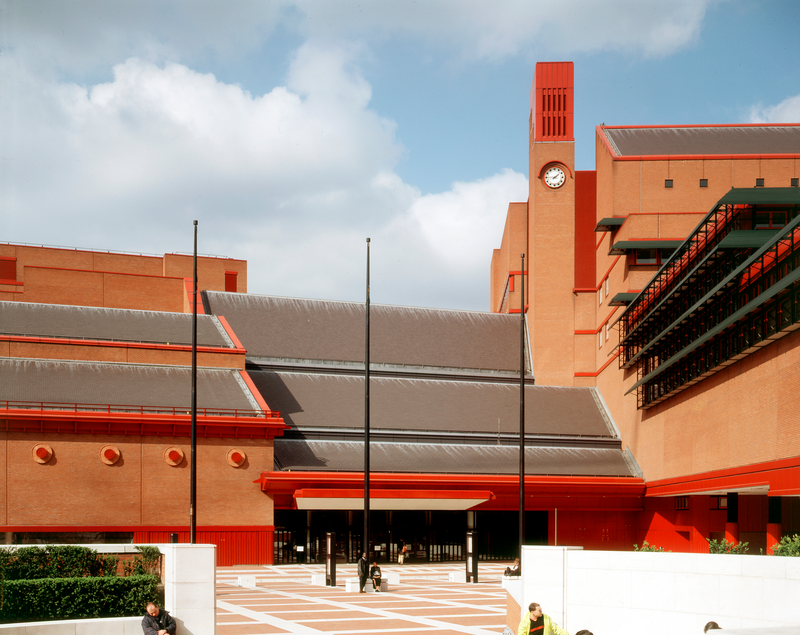 RSHP plans to extend Colin St John Wilson & Partners' British Library, working with Stanhope with offices to fund the development.

Credit: Janet Hall / RIBA Collections
Books, eh? You'd have thought that 480 years after the printing press was invented, and with some 140 million different books published, there'd be plenty to keep the most avid reader going. Yet still they keep on coming. Which is a problem if, like the British Library, you aim to hold a physical copy of every British book.
The library's modernist home opened in 1997, designed by husband and wife architects Colin St John Wilson and MJ Long, following a tortuous 30-year process, during which the government severely reduced its size – an economy that now looks a little shortsighted.
When Wilson and Long's building completed, Prince Charles was disdainful, likening it to an 'academy for secret police', but by 2015 it was held in high enough regard to be grade I listed, one of the youngest buildings ever to receive that status.
Despite extending deep underground, the library is running out of room and has enlisted Rogers Stirk Harbour + Partners to design a major extension that, as the library would have it, completes the original plan for it to cover the entire 1.1ha plot.
Except, I'm not sure those original plans for the remainder of the plot had 10,000m2 of library dwarfed by 72,000m2 of private office space. This is the reality of the current proposal, with the offices providing the finance for the library space so that no public funding is required.
Somewhat ironically, it also involves the demolition of the library's Centre for Conservation. This was a later addition to the complex, designed by Long with Rolfe Kentish, completed in 2007 and not covered by the library's listed status.
Twelve years later its future was already precarious enough for the Twentieth Century Society to place it on its 'buildings at risk' list when it seemed the land would be needed as a temporary construction compound for Crossrail 2. That project was ditched last November, but the 'at risk' status very much remains.
The society argues that the building is an integral part of the campus and was 'built with a long life in view' but one of the scheme's developers, Stanhope, told the AJ that keeping the building would 'prevent optimising the site to its full capacity'. Is this really now the benchmark as to whether a building is worth keeping?
Still, at least it should be in good hands with the extension being designed by an acclaimed Stirling Prize-winning practice.
Or will it? 'Has RSHP lost its fizz?' speculated the AJ's architecture editor Rob Wilson on Friday, venturing that visualisations of the proposed building seemed to 'cement the growing trend of mild blandness' in the practice's designs following Richard Rogers' retirement last year.
Scooby-Doo sandwich trumps Heatherwick in Milan
When it comes to high-profile, distinctive cultural projects, two practices seem to keep cropping up: New York's Diller Scofidio + Renfro and London's Heatherwick Studio.
This last week has been a case of DSR two, Heatherwick nil. A design team led by the US practice beat Heatherwick as the choice to draw up the transformation of Madrid's AZCA district. And this was just days after it had also beaten the London studio to win a €300 million redevelopment project in the centre of Milan.
The Italian scheme, Pirelli 39, involves retrofitting an existing tower, creating a bridge and, most notably, designing a residential tower which features extensive vegetation. Visualisations suggest the practice took its inspiration from one of the multi-deck sandwiches favoured by cartoon canine sleuth Scooby-Doo.
But its visual imagination may have been trumped by international design firm NBBJ's just-revealed concept for a new Amazon headquarters in Arlington, Virginia.
The three-building complex includes a glass spiral tower with 'an outdoor hiking trail' – resembling a giant conical helter-skelter with trees planted down the slide. Another step in the quest by many tech companies to dissuade employees from ever escaping the office – even if they fancy a strenuous outdoor hike, there's still no need to leave the premises.
Dezeen reports that the tower has been likened to a drill bit, an ice cream cone and a Christmas tree, while the Guardian's Oliver Wainwright disappointingly lowered the tone by suggesting it had been 'inspired by the poop emoji'.
Housing developers against house conversions
Government plans to allow unlimited conversion of shops and restaurants into homes had already come under fire from architects. But now they have been joined in their criticism by the British Property Federation (BPF), which includes many residential developers among its members.
The proposals, which were launched at the end of last year, would extend permitted development rights (PDR) to any building in the wide-ranging Class E use group, which was only created last summer and also includes offices, light industrial premises and doctors' surgeries.
Former RIBA president Ben Derbyshire had already challenged the government's claim that the proposal would breathe new life into cities, predicting it would have the opposite effect.
Now the BPF has concluded that it would 'exacerbate the decline of our high streets, far outweighing any positive contribution to new housing supply'.
It also argues that the changes would 'take control away from local authorities at a time when our high street's future depends more than ever on strong local leadership and vision.'
The plans have also been strongly criticised by the Royal Town Planning Institute and business lobby group London First.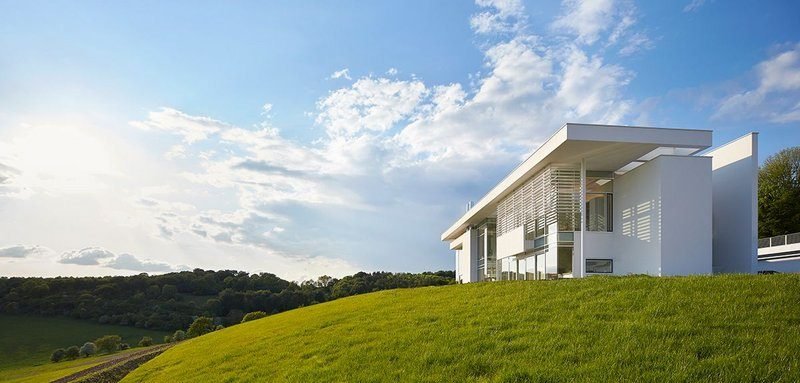 Berman Guedes Stretton worked with Richard Meier on this RIBA award-winning house in Oxfordshire.

Credit: Hufton + Crow
Strong reputation no protection from debt
Oxford-based practice BGS Architects, which ceased trading last October, owed more than £340,000 when it was wound up, including substantial staff redundancy payments.
The Oxford-based practice, formerly known as Berman Guedes Stretton, had gained a strong reputation for higher-education projects, notably for Oxford's Wolfson and Pembroke Colleges as well as Warwick University and Birmingham Business School.
According to the AJ, the liquidator's statement of affairs showed it owed £123,000 in redundancy payments as well as more than £50,000 in tax. The document suggests just £17,000 will be raised from the sale of the company's assets.
The AJ report suggests problems arose after £200 million of projects were cancelled in 2019, mainly for Russell Group universities, and this was compounded by a fall in workload caused by the pandemic.
Founding directors Alan Berman and Roger Stretton both retired from the business in 2015.