It's a house Jim, but not as we know it: $500,000 nets digital house. Plus action on 'chaos' and mismanagement in Liverpool city; and Public Practice co-founder Pooja Agrawal made its CEO
A digital house has been sold for $500,000. Has the world gone completely insane?
To be clear: this is not a house that was constructed after being designed digitally, it's not a house that was built by a 3D printer, it is a house that exists purely as a digital file yet has been sold for the same amount you could pay for an actual real one that you could live in. Handy if you actually live in a Matrix-style pod and your only reality is a virtual one – but otherwise …
Dezeen describes the creation, the Mars House, as the first non-fungible token house. This isn't a reference to protection against dry rot, but to a digital certificate of ownership, guaranteeing an item as unique.
The Mars House was sold by Toronto-based artist Krista Kim, who says she designed it to embody her philosophy of meditative design. It has an open-plan design and floor-to-ceiling glass walls and was created using video-game software so that it can be experienced in virtual reality.
Dezeen's readers were generally scathing about why someone would pay so much for a house that doesn't exist.
'It would have been cheaper, but the building regs added to the cost,' commented one.
And it obviously rankles many architects that they are working long hours for ever-decreasing pay to create actual buildings with a practical use.
A diverting twist in the tale emerged a few days later when the scheme's 3D modeller, Mateo Sanz Pedemonte, wrote in the story's comments section: 'Hello! I'm Mateo, co-author of Mars House project. I am afraid to say that this project is a FRAUD. Krista Kim never owned this project fully. I have created the project with my own hands, combined with her direction."
Kim confirmed Pedemonte's work but said she had paid him to create the visualisations but retained full copyright of the design, suggesting that Pedemonte's claim was on a par with an architect objecting to their client selling the building they designed.
Non-fungible tokens have become an increasingly accepted way of giving value to digital items that would otherwise be susceptible to mass duplication. Earlier this month, a work by digital artist Beeple sold at Christie's for $69 million, which rather puts the Mars House into the shade. As with other artworks, the price represents an aesthetic valuation rather than its practical utility – though naturally its perceived resale value will also be a factor.
And here perhaps there is a hint of a positive aspect that could come from all this. Much has been made of the fact that, during a housing crisis, overseas investors buying up property in the UK purely as an investment, with no intention of ever living in them. Far better that they channel their funds into digital homes for similar returns while the land and building materials are used to actually house people.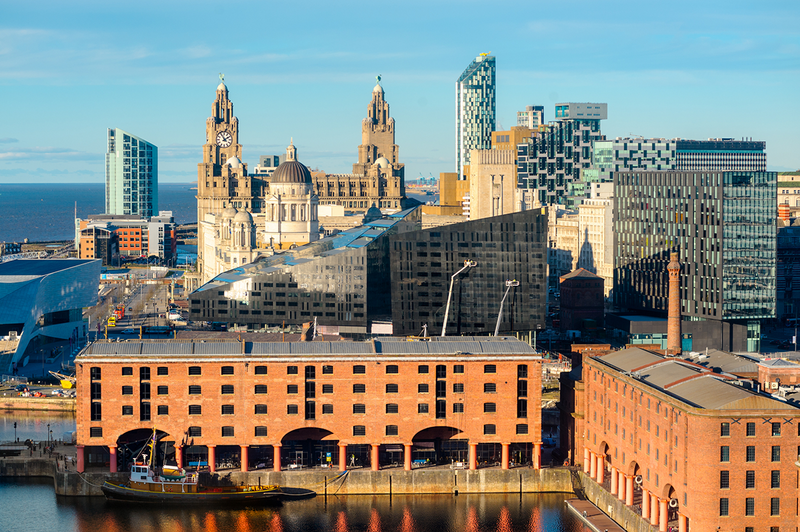 The government has taken control of Liverpool City Council's planning and regeneration departments.

Credit: iStock Chris Hepburn
Government steps in at Liverpool Council amid corruption scandal
The government has taken control of Liverpool City Council's planning and regeneration departments after an inspector found evidence of mismanagement.
It follows the arrest of the city's mayor, Joe Anderson, in December on suspicion of conspiracy to commit bribery and witness intimidation.
The inspector's report said he had uncovered the awarding of 'dubious contracts', 'an environment of intimidation' and a 'failure of proper and due process across planning and regeneration' with documents created retrospectively, discarded in skips or sometimes destroyed.
It singled out the award of a major council demolition contract to a firm run by the mayor's son despite it lacking relevant experience – a move it said put the safety of construction workers at risk.
In December 2019 as part of a related fraud investigation, police arrested the council's head of regeneration Nick Kavanagh, and a local property developer, Elliott Lawless. While neither has been charged, the controversy resulted in three of Lawless' housing schemes being placed into administration. The Aura and Infinity schemes in Liverpool and The Residence in Salford were all designed by architect Falconer Chester Hall and together worth a combined £420 million.
Communities secretary Robert Jenrick will now appoint his own team to run the departments – as well as those covering property management and highways – for the next three years.
Anderson has denied the allegations of bribery and witness intimidation, saying that under his leadership Liverpool had been transformed into a 'northern powerhouse'.
But Guardian says that it is noticeable that for what has long been a vehemently anti-Conservative city, it is striking that there has been 'barely a ripple of opposition' to the government's intervention.
Meanwhile, accusations of the government itself awarding lucrative contracts to friends with no apparent relevant experience during the pandemic face little official scrutiny or redress. Jenrick himself has faced questions due to his 'unlawful' approval of the Westferry Printworks development and his department's award of a £25 million grant to his own constituency.
Government pulls plug on Green Homes Grant
One particular contract that is looking like a particularly poor choice for the government right now is its one with US corporation ICF to administer its £1.5 billion Green Homes Grant scheme, which it has now abruptly pulled the plug on.
In January, the Guardian reported that the scheme was in chaos with renewable energy installers owed tens of thousands of pounds as they waited to receive payments. Installers complained of excessive red tape, describing the adminstration of the grants as 'chaotic, inefficient, confused and creating long delays for the public and installers'.
Last week a Parliamentary select committee described the scheme as 'botched' and its administration as 'nothing short of disastrous'.
The programme, intended as a major part of the Covid recovery strategy, had been extended to March 2022 because of the delays. But it would seem the government has now decided to cut its losses even though most of the allocated funds have not been spent.
RIBA president Alan Jones has criticised a separate government programme, launched last week, which allocated £562 million to upgrade some of the UK's least energy-efficient homes. Jones said the sum was 'simply not enough' and seriously underplayed the scale of the problem.

Meanwhile, government body Historic England has said energy efficiency improvements to existing housing stock could cut emissions for Georgian and Victorian houses by between 56 and 62 per cent. Over a fifth of England's housing stock is over 100 years old, it said.
Public Practice appoints co-founder as new chief
Public Practice, the social enterprise that places architects and other professionals in council planning departments, has a new chief executive.
Pooja Agrawal is stepping down from her job as assistant director of service strategy at Homes England to take up the job. It follows the departure of previous chief executive Finn Williams, who left the organisation to become city architect for the Swedish city of Malmö.
Agrawal, a planner and architect, is more than familiar with Public Practice, having helped set it up with Williams in 2017. Since then the social enterprise has arranged 12-month placements for 149 private sector professionals at 44 different councils in London and the south-east. Its aim has been to bring design experience into local authorities, which once were one of the main employers of architects. Its next step is to scale up to become a national programme able to support councils throughout England.
Agrawal will leave Homes England less than a year after taking up the post. Her departure comes a month after its chief executive Nick Walkley resigned for 'personal reasons'.