Drop assumptions and listen to your users before you design their homes, President's Medals winning dissertation tells architects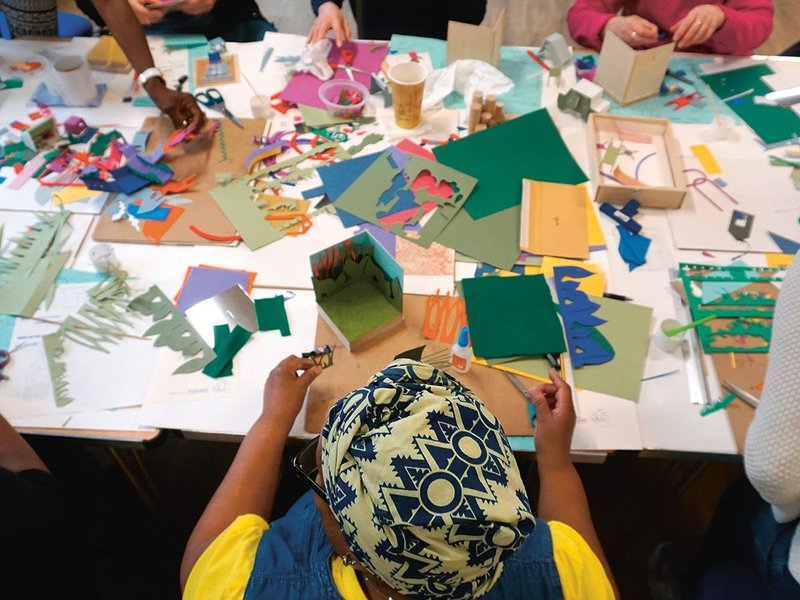 Collective memory of a community – knowledge and insight into how people work together.
Naomi Rubbra
Towards Effective Architectural Practice: Lessons from the Elthorne Housing Estate
Bartlett School of Architecture, UCL
Tutor: Edward Denison
---
Naomi Rubbra's dissertation draws on her research among residents of the north London estate where she lives. Concerned that housing architects had been acting on assumptions of what people need in order to live a good life rather than engaging with them directly, she set out to explore how better awareness of their needs can result in a more effective architectural practice.
In her dissertation, she sets the scene for her own research by analysing social housing trends in the 20th century including the Parker Morris Report (1961), which was influential in shaping architects' perceptions of occupiers.
'They were working off assumptions that were either embodied in given guidance or through their education, and these weren't being challenged properly,' she says.
These assumptions included the working of the home based on the nuclear family, and on streets modelled on theory.
Even today, she adds, architectural education needs to do more to ensure that students appreciate the limitations of their own views and learn how to get a better understanding of the problems they're trying to solve through direct contact with users, whose views are too often ignored or marginalised.
The dissertation also looked at the work of social scientists in the 1970s. These include Jane Darke – who she tracked down and interviewed this year. Darke's work revealed a dichotomy between architects and the users they were designing for.
Rubbra's own research focused on building real knowledge of residents' needs through the perspective of the vulnerable demographic of elderly people on the Elthorne estate. She did this through conversations including 'walking interviews' to see the estate through their eyes, sometimes with the help of a body camera.
This showed the importance of often-overlooked issues such as the provision of places around the estate to sit and rest and the difficulties of uneven surfaces.
Her research into what matters in the home led to a project designing a chair for resident Ophelia, who has osteoporosis, that allowed her to sit comfortably on her knees. She also held a community workshop to create a collective memory of the estate using folded paper models.
'I was nervous. You're not taught about how to meet people and talk about architecture in a very general way. It's a very different way of doing architecture to going into a workshop and making models.'
She points to hard data on the long-term value of understanding the diverse needs of residents upfront in terms of 'health, wealth, society and community'.
'If you're designing a place for people from the point of view of a child or elderly person, you're going to be making a better place for everyone,' she says.
Rubbra, who is now working at Levitt Bernstein, is optimistic that there has been progress on meaningful engagement through direct contact, recently through the work of practices such as muf architecture/art and Sarah Wigglesworth Architects in particular.
'The idea of direct contact should be a given. Only then can you truly understand the user and what they need,' she says.
---
See the other winners of President's Medals and President's Awards