Extracurricular activities make him an ambassador for the practice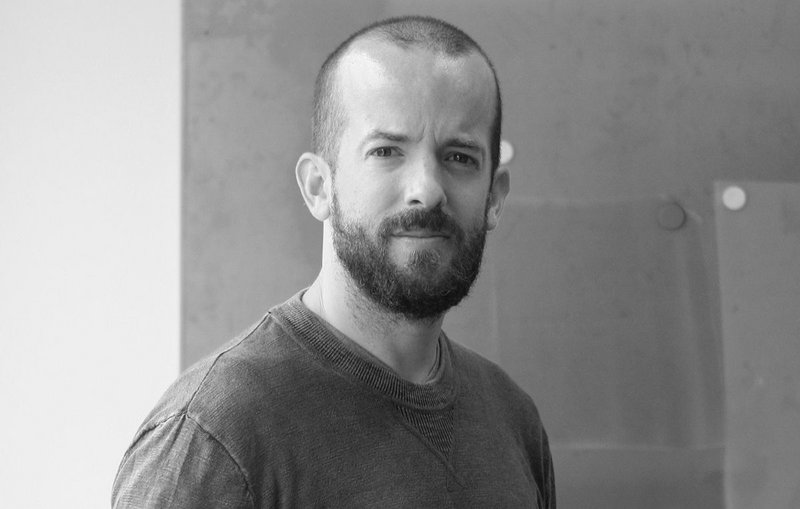 RISING STARS 2016 COHORT
Project architect, Jestico + Whiles
Part 2 completed 2009
A solid and successful project architect, Rhys Jones shows his talent most strongly in extracurricular activities. He sees this as part of the joy of architecture and the way its value can be realised by a wider group than clients and developers. Jestico + Whiles appreciates his role as ambassador for the practice.
Perhaps the most visible of Jones' extra projects was the 2012 pavilion for music festival the Secret Garden Party, won with Jestico + Whiles and Canterbury School of Architecture, where he teaches. His work on the office team testing technologies fed into the project, as did an interest in craft sparked by transforming an agricultural building in the French Alps. He built the pavilion with 5km of spliced rope and the help of students tutored in the age-old craft of rope handling.
Jones set up the relationship between Jestico + Whiles and the London School of Architecture, where he tutors and mentors. Another initiative is 'FreeArchitecture', which enables architects to volunteer on social projects. He does all this while being fully committed to the practice, says his nominator Alex Gordon, associate director of Jestico + Whiles. 'Rhys is a very popular member of the practice, excelling at people management and coordinating large, and importantly, happy project teams.' Jones was project architect on Mossbourne Victoria Park Academy, the award-winning work on Sir John Soane's Pitzhanger Manor, and two large projects with demanding clients, Qatar Academy and Doha College, where his 'unflappable nature proved invaluable'.
Referee, Jestico + Whiles director Heinz Richardson, says his skills range from design innovation and knowledge of sustainability to 'understanding the commercial imperatives that drive our world'.
What would you most like to improve about the industry?
Architecture graduates are outward-looking and passionate. The profession stifles (exploits) this energy with the realities of practice. This and a late working culture allows less chance for 'extracurricular' activities that channel skills and passion.
Who would you most like to work with?
'Who's your favourite architect?' is a question that gets harder. Out of habit I still reply 'Peter Zumthor'. I want to work for the betterment of society through design and the creation of place. We have huge responsibilities – socially, environmentally – and it is our duty to see these responsibilities as our main 'clients'.
Returning to Rising Stars opening page.
---