Design decisions on materials are disproportionately damning the world to further climate change. Some stark numbers put it in context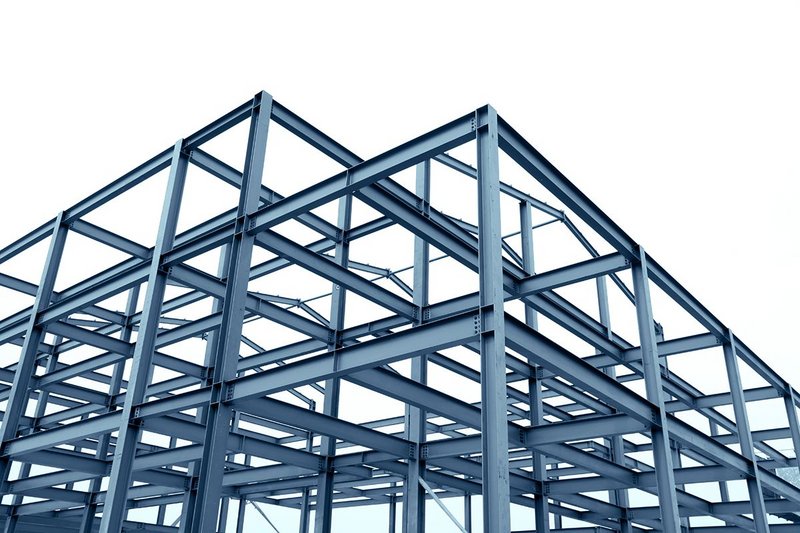 Steel frames might be a known quantity but their high embodied energy has long been known.

Credit: Istock zhengzaishuru
The greenhouse effect was postulated as long ago as 1824. I studied the principles of sustainability and climate change in GCSE geography 1988, then in A level physics, and again at university in an environmental engineering module in 1991. The UN climate change convention came in 1992, the Kyoto Protocol in 1997, the Paris Agreement in 2016. Were we all too busy jealously pawing over the latest El Croquis to recognise these things as important or relevant?
Developers, contractors, architects and engineers and other professionals have been the main part of the problem for a long time. Buildings, under construction or in use – have produced more CO2 than any other sector. More than cars, more than planes, more than food! If we'd all started insulating properly and building in wood in the 1980s we'd be in a much better position today of course, but we didn't. The construction industry has been incredibly slow to adapt and as a result climate change is quite squarely our fault.
We've long known that wasting energy is bad economically and environmentally, but we are short-termists. It took regulation from outside, in the form of part L, to get reasonable levels of insulation in buildings or even double glazing.
Now the main problem is embodied carbon in the frame, cladding and finishes and that's producing carbon today using gas and coal power, rather than demanding heating – with renewables – in 30 years time. We've known for a long time that aluminium, steel, concrete and ceramics have very high embodied energy. On the other side the negative embodied carbon of timber is well known. What is less well known is that stone is low embodied carbon too, being very strong and hardly processed: a good strength to carbon ratio. For the most part the suggestion of building in timber is greeted with indifference or hostility. Building in stone is considered totally crazy. With a few exceptions we builders have been churning out massive lumps of steel and concrete with complete climate indifference.
Architects frequently disdain timber options offered to them because it is too chunky and steel sections will be finer, slimmer. Concrete is admired for its modernist zeitgeist. These reasons are stylistic. The number of times environmental considerations are eschewed for style is startling. Architects are, for obvious reasons, very unwilling to go out on an environmental limb with their (often more conservative) clients for fear of jeopardising future work. Structural engineers have the same concerns about alienating their clients and are often too much at home with homogenised, highly regulated material such as steel and concrete: Timber and stone are risky and fiddley and their engineering software is built for steel and concrete. At the same time contractors tend to hate the new and the risky. The oil tanker of construction procurement is all set up to churn out steel and concrete and will take a long time to redirect. But these are all trivial concerns next to the imperative of climate change. It shows that we have really not cared about this with much gusto for a very long time.
There is also a chronic lack of critical numerical thinking. The thermal mass myth: the idea put about by the concrete lobby that buildings have to have 300mm thick concrete slab floors (all thermally hidden behind plasterboard) to avoid climate change induced overheating is becoming a self fulfilling prophecy. Only a thin layer of high density material at the surface of the finishes is required. Years of sticking windmills on the tops of buildings that rarely work, and would put no dent in the carbon footprint of the frame even if they did, have distracted us from real progress.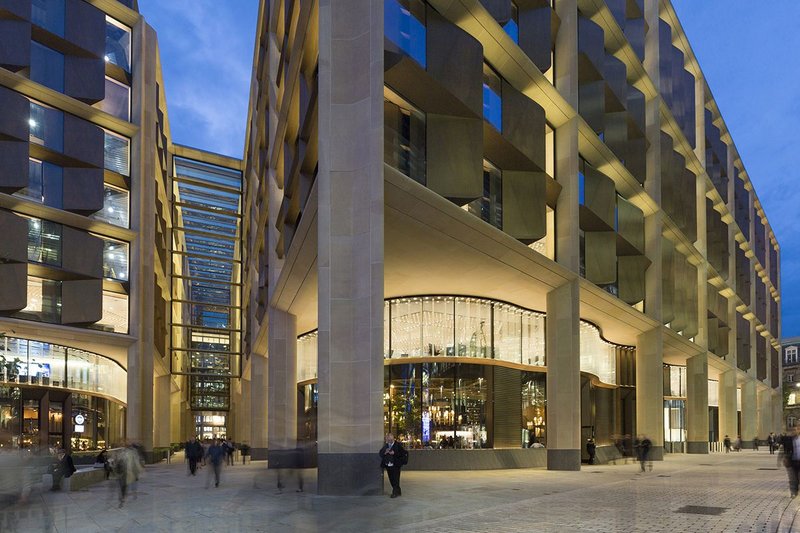 The steel fabricator reported 15,500 tonnes of steel were used in the RIBA Stirling Prize winning Bloomberg London.

Credit: Aaron Hargreaves
If I drive a Range Rover to the supermarket I produce about 400g of CO2. Should we measure environmental morality in Range Rover Shopping Trips – RSTs? An RST is an ugly spectacle: me a paunchy middle aged guy, my wrap-around shades, in a 'commanding' driving position, nonchalantly palming my giant car between trolley-pushing pedestrians in the Sainsbury's car park. Meanwhile in a studio nearby, a designer, loving the precision of razor sharp edges, draws a gorgeous slender bookshelf out of steel. It weighs 500kg, making about 1.5t of CO2, so jot him down for 3,750 RSTs: a daily Range Rover drive to Sainsbury's and back every day for 10 years – and that's just a morning's work for him. An engineer churns out the same old steel picture frame instead of a timber one – that's 2t of steel and 6t of CO2: she's on 15,000 RSTs. A planner that insists on a brick facade produces 253t of CO2 – 632,500 RSTs. Bricks are bad. They're baked, doh! If a contractor, balking at the unknown, persuades a client to make a block of flats concrete instead of cross laminated timber that's 2,300t of CO2. Now we're on 5.76 million RSTs. No matter that we're peddling around on our Bromptons. We are actually all driving the Range Rover to Sainsbury's... a lot.
It's hard to swallow that we are personally at fault. How can we rightminded modern people be perpetrating such a thing? Another architect told me recently that many buildings are not designed by architects, implying that these 'other' buildings are the problem. Barratt Homes' houses are normally wood-framed! I'm sorry to say the 'new London vernacular' architect-designed end of the housing spectrum is the brick and concrete, carbon-heavy, one. Go Barratt!
Claiming that, for example, Bloomberg London's building is sustainable because of its systems is beyond ridiculous. The structural designers proudly state: 'In the interests of delivering a building of visual impact as well as longevity, steel tonnages were not seen as a limiting factor.' The fabricator boasts: 'The project included 15,500 tonnes of steel installed – 1,000 tonnes more than used on Brooklyn Bridge and more than double the weight of the Eiffel Tower.' Next to these figures its future energy consumption seems utterly trivial; 116 million RSTs to all involved.
The London 2012 Olympics were a steel fest. Consider the unnecessary ArcelorMittal Orbit or Brighton's equally unnecessary British Airways i360. How about everyone's enthusiasm to demolish: munching through 1970s concrete frames muttering about ceiling heights and flexibility like there's no tomorrow. Terminal 5 roof spanning 165m with mega struts and huge cast nodes... are people playing football in there? Are planes manoeuvring in there? No. So why the big roof move? Style. Column free flexibility, cited in Bloomberg and T5: those buildings have obstructions and partitions everywhere. Could a few columns really not be comfortably incorporated to save half a billion RSTs?
I hope these declarers really mean it but I think they are in many cases jumping on the marketing bandwagon. We will keep building steel and concrete until someone regulates us.
If we really care, let's call on the government to require us to submit lifetime carbon figures for all buildings and benchmark them. High carbon frames should be taxed like cigarettes. There should be a presumption in favour of timber and stone. Take the decision out of our hands. Level the competitive playing field for sustainable materials by making them the only option. Level the aesthetic playing field. Use the money to offer subsidies for UK forestry to invest in future building materials. Subsidise some UK CLT plants. Research genetically modified trees that grow very straight and very strong! Become a nation of timber and stone building prowess. And most importantly, I suspect, save us the embarrassment of pushing timber ourselves and looking like a bunch of hippies in front of our suited clients.
---
Steve Webb is co-founder of Webb Yates Engineers
Read more on the climate emergency and re-using materials, regenerative design, practical practice steps and protest.