Climate, Covid, skills and Rising Stars: The biggest issues facing the world were the ones that you read most last year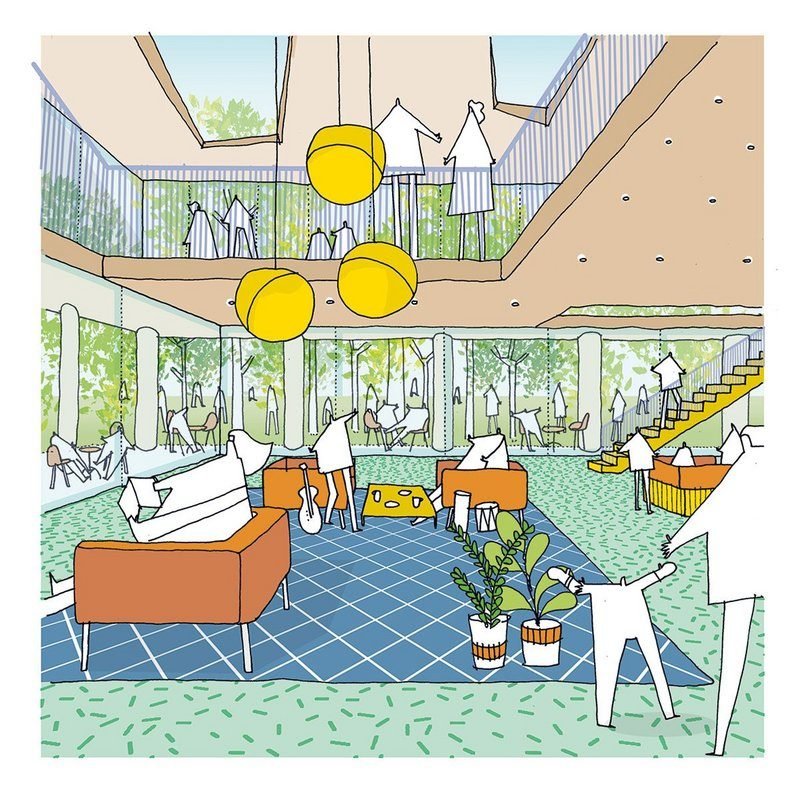 Fifteen young professionals were shortlisted for our annual Rising Stars Awards. Readers rushed to this article to find out who and why the shortlist were selected - maybe to see if they had made it onto the list too.

Credit: Selby Urban Village, one of Sohanna Srinivasan's projects at Karakusevic Carson.
Rising Stars 2021: Meet the shortlist
Published: 23 September 2021
RIBA Journal has announced its shortlist of 15 practitioners, all within 10 years of qualifying at part 2, in the first round for its Rising Star award in partnership with Origin Doors and Windows.
After much consideration, the judges picked the group from a varied field that represented practices large and small from across the UK and included those specialising in timber, disability rights and focusing on wellness and sustainability...
Continue reading the Rising Stars 2021 shortlist
---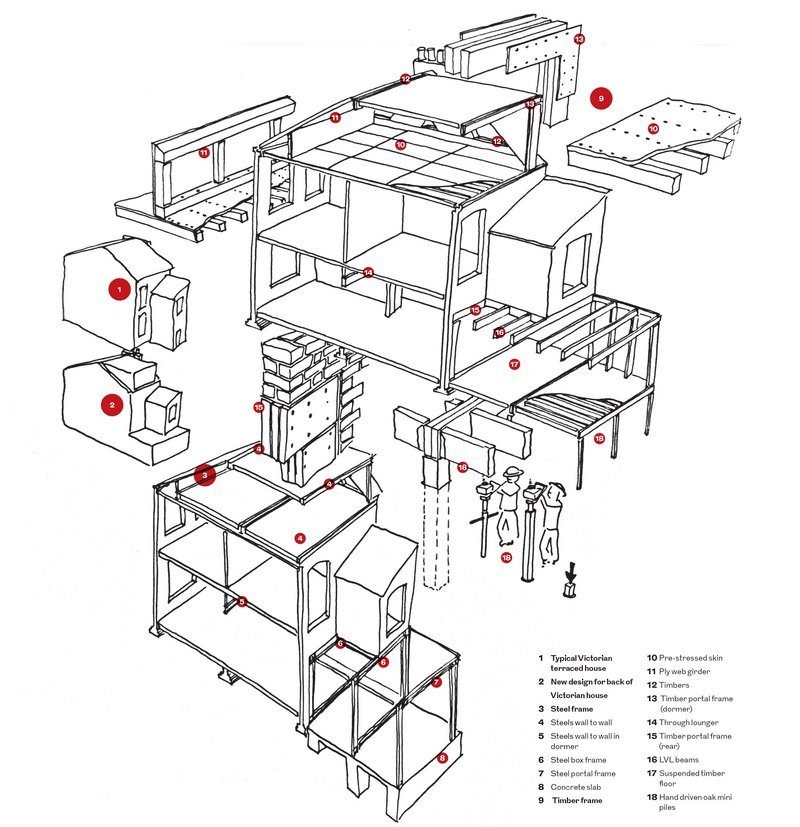 Sustainability has been a feature of many most popular articles of 2021. This article is part of a series by Steve Webb of Webb Yates where he challenges architects and engineers to rethink customary methods and design techniques for their commissions - this one about replacing the use of steel for timber in domestic projects.

Credit: Steve Webb
How to slash CO2 in home improvement projects
Published: 11 February 2021
We hear so many complaints about the number of steels or the size of the footings in domestic refurbishment projects, but how can you do this kind of work without racking up a big bill and a big carbon footprint?
Let's consider a typical Victorian terraced house (1). The owner wants a dormer, a closet wing extension (2) with a through lounge and to take out the chimney breast...
Continue reading about cutting carbon in domestic refurb projects here
---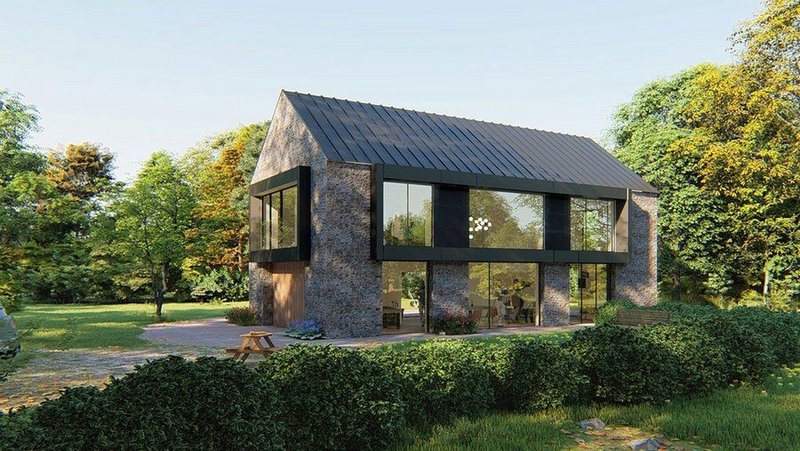 Starting anything new during the coronavirus pandemic was risky and a challenge. In this article three firms that did just that explained how they managed, perhaps inspiring other readers to set up their own practices too.

Credit: Dandelion Seeds Architects
How three new startups are defying the Covid odds
Published: 26 April 2021
When in April 2020, Philip Bristow set up in practice on his own he chose an apt name for it – Dandelion Seeds Architects. As he explains: 'The dandelion grows in even the harshest environment. To start a business during Covid-19 might be considered almost impossible.'
Despite the economic obstacles thrown up by the pandemic, particularly with the closure of building sites during the first lockdown in the spring of 2020, all three architects interviewed here – Philip Bristow of Dandelion Seeds Architects, Megan Ebanks of MEA Studio and Adam Grant of Norton Studio Architects – cite the emotional burden of starting up as a sole practitioner as greater than the financial challenges...
Continue reading about three practices that defied Covid odds here
---
2021 saw a huge skills shortage in the construction industry, with contractors and sub-contractors unable to find the workers they need. This trickled down to long waits for projects to start on site even for domestic schemes. This article analysed what's been happening and answered what can be done - if anything.
Industry faces a titanic struggle for skills
Published: 18 June 2021
The industry training body CITB has released its latest estimates for how many new construction workers need to be recruited by the industry. The figure comes in at 217,000 over the five years from 2021 to 2025 after accounting for productivity gains and changes in the workload mix.
These will both boost the number and make up for those that will leave the industry. The economic numbers underpinning these projections are far more positive than many expected a year ago. Then, during the earlier stages of the pandemic, the fear was it might take the best part of five years to rebuild construction activity and employment numbers to 2019 levels.
Continue reading the skills shortage article here
---
This article follows the redevelopment of an existing building for the Cambridge Institute of Sustainability Leadership from the perspective of what is required to optimize sustainability at the various RIBA Stages. So far it has reached Stage 4, but stay tuned for updates as the project progresses.

Credit: CISL
It's technical: CISL's deep retrofit hits Stage 4 of the Plan of Work
Published: Sequentially over 2021
When the Cambridge Institute for Sustainability Leadership made a 1930s telephone exchange its new home, it knew it had to bring the building into line with its values – and provide sustainable leadership in its design and delivery. We track the process and consider the fundamental questions of sustainability that must be interrogated at each point through the RIBA Plan of Work to create a powerful sustainable building exemplar...
Continue reading Stages 0 to 4
---
Evergreen Intelligence article 2021 - the most popular archive article that you kept coming back to again and again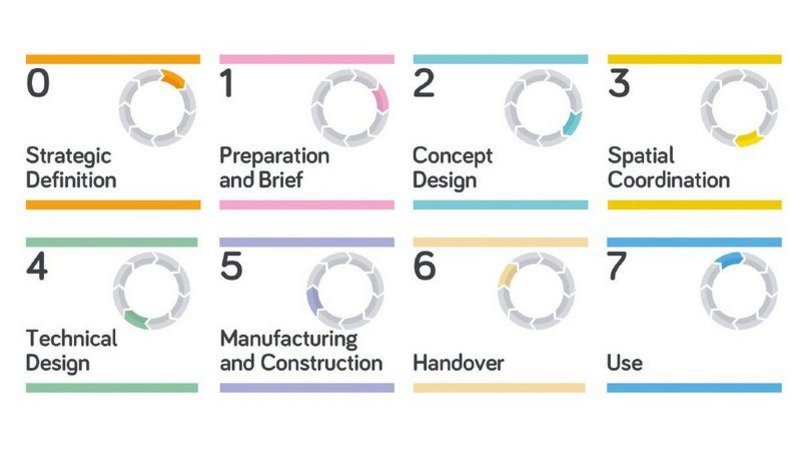 Ever useful - explanation of the latest 2020 updates to the Plan of Work that changed sustainability, BIM and procurement, explained by Dale Sinclair and Gary Clarke.

Credit: RIBA Plan of Work 2020, RIBA
What's behind the updates to the 2020 Plan of Work
Published: 28 October 2019
The RIBA Plan of Work's most significant update in its 56 year history was undertaken in 2013. That introduced Stage 0, which ensures a building project is the best means of achieving the client requirements, and Stage 7, to acknowledge the life of a building in use until a new Stage 0 – and project – begins.
Now, after five years of use and feedback from architects and the broader construction industry, including clients and architects, the Plan of Work has again been updated and the 2020 version is now live...
Continue reading how the Plan of Work changed here
---