It can take a lifetime to build a brand, but minutes to lose it. Learning how to manage a potential crisis is vital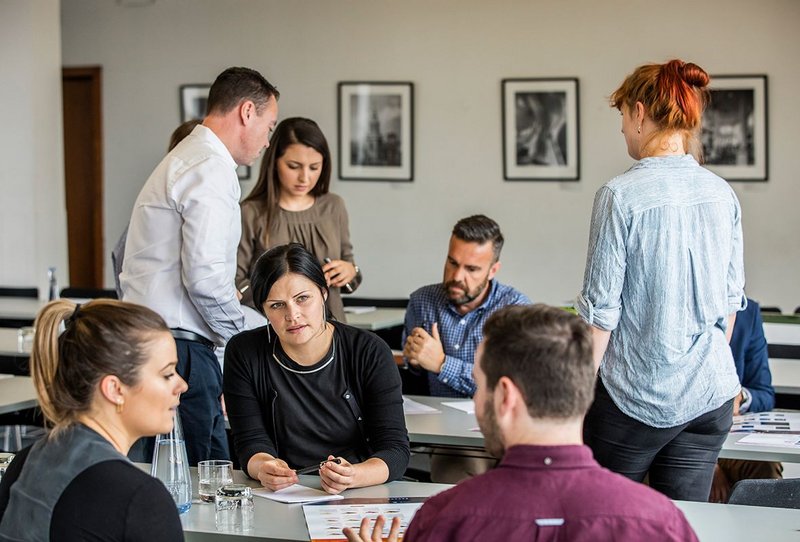 Companies need to identify a Crisis Response Team whose members are designated and trained to manage incidents.

Credit: Andrew Hendry
A crisis occurs when you least expect it. It can be natural or manmade and it can have a devastating impact on a company's brand, its people and its profit. However, while in many cases you can't predict when a crisis will happen, there are steps you can take to make sure you are prepared for one.
Often regarded as something that big corporate organisations should have, it's worrying that many organisations don't have a crisis communications or crisis management plan in place. Every business - no matter how large or small and regardless of what it does - should have a plan in place.
Risk and the built environment
By its very nature, the built environment is a high-risk industry. Health and safety has improved considerably over the past decade and is now a high priority, if not the highest, for many businesses. However, the Grenfell tragedy of 2017 has shown that risk does not just come from the construction of buildings.
Since Grenfell, I have spoken to many businesses about crisis communications and the reaction is often 'Grenfell wasn't one of our projects, but it could have been'. There's a realisation that every project, from design through construction to operation, presents a risk and, if a disaster happens, your business could be quickly under scrutiny so you need to be prepared.
Understand a potential crisis
Broadly speaking, for most organisations operating in the built environment, a potential crisis will fall into one of three categories:
On site: Accidents on site that affect people as well as failures of the building, such as a partial collapse. It also includes negative press around a project, such as concerns from residents or groups about planning, its intended use, impact and so on.
Office: Incidents that happen at offices. This could include incidents within the boundaries of a client's facility as well as incidents that occur nearby. For example, an accident in a factory or warehouse or an incident in a shared reception or directly outside a client's offices, such as a terror alert.
Staff: Incidents affecting staff in work as well as in private life. This also includes incidents that are as a direct result of their actions, as well as natural disasters or other events they may become involved in.
Understanding the risks is key. By doing so you can create a plan that puts a framework in place to manage an incident should it arise.
Putting together a plan
We recommend clients create a Crisis Response Plan (CRP) and identify a Crisis Response Team (CRT). The plan outlines the actions that need to be taken in the event of a crisis and the team are those designated and trained to manage the incident. The CRP will outline risks that your company may be susceptible to. It will also put in place the necessary steps that your business should take in the event of an incident. It will provide measures to communicate internally, as well as externally, to customers and other stakeholders as well as the media.
With a plan in place, there are a number of key considerations:
Reaction time
Once a crisis happens, things move very quickly so it's important to know what to do. Part of the CRP will include key contacts and details of initial steps - who to contact, what to say (or not to say) and what initial steps to take.
Understanding social media
Social media has added a further level of complexity to crisis management. Any incident that is in the public domain, or to which the public has access, has the potential to be posted on social media. A CRP needs to take into consideration the impacts of social media.
Find the right tone
When it comes to making a statement, it is important to find the appropriate language. Be considerate, thoughtful and respectful. Get straight to the point and don't try and hide facts in confusing statements. It is better to be honest and open.
Training
A CRP shouldn't be produced and then locked away in a drawer. It should be communicated to all of your staff so they are aware of it. They should then be reminded about it on a regular basis.
The CRT may also need media training to help provide them with the skills to effectively manage a crisis. This training should be tailored to your business activities and refresher training provided as and when required.
Additional support
Additional support may be required. This could take the form of a communications agency or legal representation. A communications agency would be ideally placed to advise on internal and external communication protocols and procedures, as well as messaging and timing. Legal representation would be able to provide advice and guidance from a business risk and best practice perspective.
It is vital that organisations know how to manage and minimise any negative impact that may be caused by a crisis. It is no good thinking 'it will never happen to us'. For many that may be the case, but ask yourself the question: 'is it worth the risk'? Further, it is not advisable to stick your head in the sand and hope it will go away. The chances are it won't and, the longer you leave it, the more potential damage you are doing to your business.
Consider getting the support of a built-environment marketing specialist who deals everyday in messages and communication and knows how crucial it is to manage a crisis. With the right strategy, a brand can be saved and even strengthened following a crisis.
So: create a CRP, review it and communicate it internally on a regular basis. Create a CRT to make sure you have people in place to manage an incident. Get the support of a communications agency and/or legal representation. But above all, have a plan.
David Ing is managing director of built-environment marketing specialist Fabrick
To receive the latest in marketing intelligence for specifiers and manufacturers, sign up to our curated mailing list.
---