The lightweight, virtually maintenance-free metal replicates the beauty of a glasshouse wood frame with none of the hard work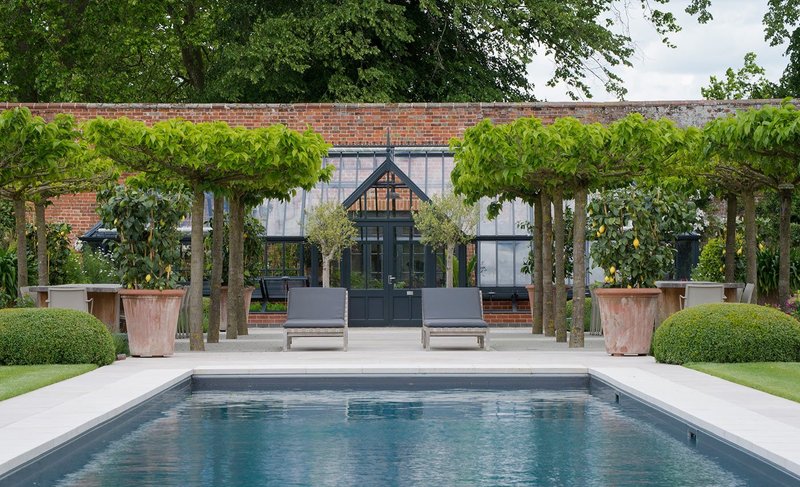 Victorian good looks with all the benefits of the new: Alitex aluminium hipped greenhouse.
Greenhouses have historically been built in timber but, with advancing technology, Hampshire company Alitex has been designing traditional looking glasshouses with all the benefits of aluminium for over 70 years.
Aluminium is light and easy to handle compared with timber and steel alternatives and its finer frames and glazing bars allow more sunlight through.
It is strong and durable and, unlike timber, is resistant to rot and weather damage. It won't decay over time.
This is not only important for greenhouse frames, but for internal fittings and accessories too. Unless treated regularly, internal wooden staging and benching can be adversely affected by plant watering.
How long will an aluminium greenhouse last?
Aluminium maintains its initial weather integrity over the entire course of its lifetime. Alitex's aluminium glasshouses are designed to look the same in 50 years' time as they did when they were first installed.
The metal also experiences reduced expansion and contraction, which in timber can lead to warping that will, in the long term, affect weather tightness.
There is a lifetime Alitex Guarantee on the aluminium frame, which equates to 25 years or the lifetime of the purchaser, whichever is longer.
Alitex's aluminium greenhouses are polyester powder-coated. This reduces rust and the paint doesn't need touching up.
The powder coating provides a durable, uniform finish that is highly resistant to scratching, cracking, flaking, peeling, UV rays and rust.
Cleaning and maintenance
For clients, time in the garden is precious and they don't want to spend lots of it maintaining their greenhouses.
Aluminium-framed structures require less maintenance than their timber equivalents, which do need regular painting and sealing to protect them from the elements. Aluminium only requires a seasonal power wash to keep it sparkling like new.
For more information and to request a brochure, visit alitex.co.uk

Contact:
01730 826900
enquiries@alitex.co.uk
---