The yearly two-day exclusive trade conference for architects and designers returns to its physical format at London's Truman Brewery for April 2022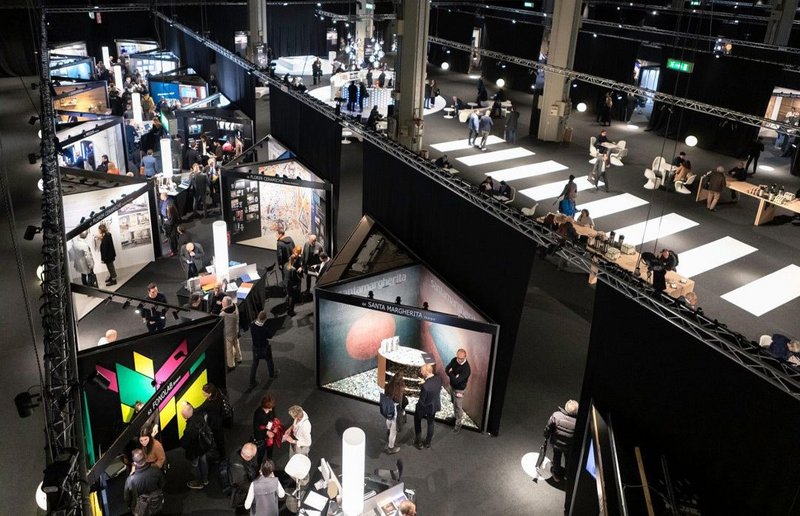 Architect@Work 2022: A top-notch seminar programme, plus product innovations, inspiring materials curation and a RIBA pop-up bookshop.
The theme for the 2022 edition of Architect@Work is Air & Architecture.
Visitors are invited to attend and meet industry experts showing their innovations to the architecture and specifier markets, as well as partake in the stellar line-up of talks for which the show is known.
The trade event will take place at the Truman Brewery in Shoreditch, London. It includes free admission for trade visitors and complimentary catering throughout, which encourages networking and downtime, as well as deal-making opportunities.
Different talks sessions will touch upon how we breathe and what that means for our wellbeing, as well as the lungs of cities themselves. A wide variety of designers and experts will look at the spaces where we meet or exercise and transport us high above the ground.
A key highlight for the talks programme will be a session on health and wellbeing that takes a look at air, space, materials and biophilia; considering how they are key to comfortable experiences that encourage better interactions within workspaces.
This talk will feature the Morris+Company director Joe Morris, speaking alongside Francesca Brady of AirRated and rising star Anouska Anquetil who runs Aterre Biophilic Design & Architecture and Rachel Edwards of Lendlease.
With climate change making a bigger impression on every design project, it's clear that the relationship between architecture and landscape can play a huge role in making the built environment more inhabitable and kinder to the environment.
The ways that we retrofit our cities to accommodate this will be discussed by Eleanor Brough of Sarah Wigglesworth Architects, Katherine Erne from HTA, Joanna Simpson of Simpson Studio and Sanaa Shaikh from Native Studio.
Je Ahn from Studio Weave and Adam Scott of FreeState will focus on the ever-popular draw of public space projects as good design is used to enliven places, creating character and a focus for activity.
Not only that, but we get the opportunity to reconsider what we want cities to look like, with a greater emphasis on greenery, accessibility and inclusivity.
Some of the best innovations in architecture are found in the buildings and spaces that harness our love of sport and exercise, ranging from the recent Olympics to climbing centres in skyscrapers and running tracks that weave through new developments.
Peter Karn of MET Studio, Guy Hollaway from Hollaway Studio and Zoe Adeline-Lindop of AHMM will discuss how design can promote exercise when advances in digital technologies cause us to be more sedentary.
Architecture offers so many opportunities for enclosure, but why aren't we better utilising the air space on top of buildings to create new homes and landscapes?
Emily Erlam of Erlam Studio, Nile Bridgeman from Gatti Routh Rhodes and Julia Barfield of Marks Barfield will explain how designers are using sophisticated engineering and new materials to take in our surroundings like never before.
Architect@Work runs from Wednesday 13 April to Thursday 14 April 2022, Levels G1 & T1, The Truman Brewery, Brick Lane, London E1 6QL. Register for free here
For more information, visit architect-at-work.co.uk
---