A customisable solution from entry expert Boon Edam subtly balances security and visitor management, helping designers create space-saving lobby areas and foyers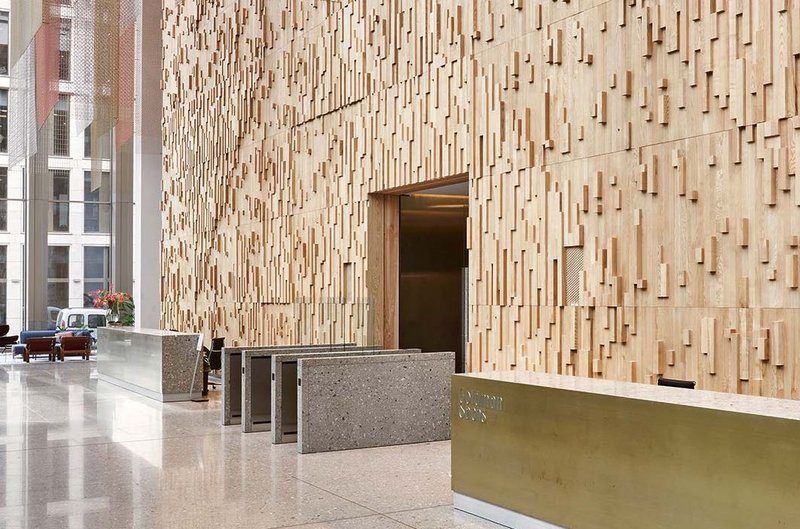 Bespoke Boon Edam Speed Gates add security and style to the lobby of the Marienturm skyscraper, Frankfurt.

Credit: Manolo Yllera/Estudio Manolo Yllera
The flow of traffic is a vital consideration when designing the entrances and gateways in and through a building - especially in a Covid-19 world.
Many building owners are now having to think about ways they can improve their security and entrances. How can they breathe life into the foyers and corridors? How can architects and designers source a functional solution that doesn't compromise on aesthetics?
Balancing security, safety, accessibility, ease-of-use, efficiency and style in a way that works for visitors and staff members is the challenge. How can entrance solutions be worked into the design and not the other way around?
Introducing the Speedlane Compact
Boon Edam's premium range of speed gates, the Speedlane Compact, delivers security and throughput management. It is designed with ease of use at the forefront - it is easily integrated, easily customised and easily used.
Speedlane Compact is an innovative device with a minimalist design. It is intuitive to use with directional LED lights that guide the user through.
Tailgating, safety and object detection sensors are fitted as standard, relieving the pressure on security and reception staff and lending peace of mind to users of the building.
It has a small footprint and smooth, swing-motion glass barriers that blend with existing or planned decor and its short cabinet length optimises the use of valuable real estate.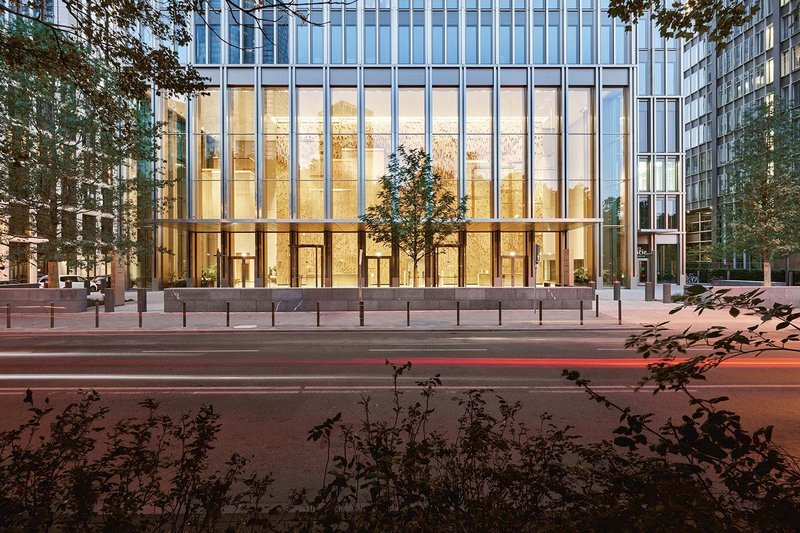 The Marienturm, Frankfurt at night.

Credit: Manolo Yllera/Estudio Manolo Yllera
Customisable security
Because business needs evolve over time, all Boon Edam's entrance solutions are scalable and tailorable.
The Speedlane Compact can be customised for throughput, security, safety, aesthetics, technology, comfort and service. For example, the passage width can be anything from 615mm to 915mm, with the wider option making it accessible for wheelchair users.
Buyers can also choose to integrate virtually any access control device, including the intelligent BoonTouch, which allows for remote control of all linked security entrances.
With simple integration to the Speedlane Compact, BoonTouch allows the user to set up different roles and corresponding access rights, change operating mode depending on the level of security required and see the exact location of a breach should unauthorised access occur.
Facial recognition software can also be integrated using Oosto touchless biometric technology for a seamless and secure entry experience.
For those in the UK, these locally manufactured gates can be produced to unique specifications. With various cabinet shapes, colours, materials and even integrations available, the Speedlane Compact is a truly bespoke solution.
Boon Edam collaborates closely with designers, architects and facilities managers to ensure the perfect fit no matter what size the project.
For more information and technical support, visit boonedam.co.uk
Contact:
01233 505900
---