The increase in demand for high specification, bespoke common areas, changing and washroom facilities in the London commercial market in particular, has acted as a catalyst for the development of washroom solutions with visionary design solutions that are manufactured and installed to the highest standards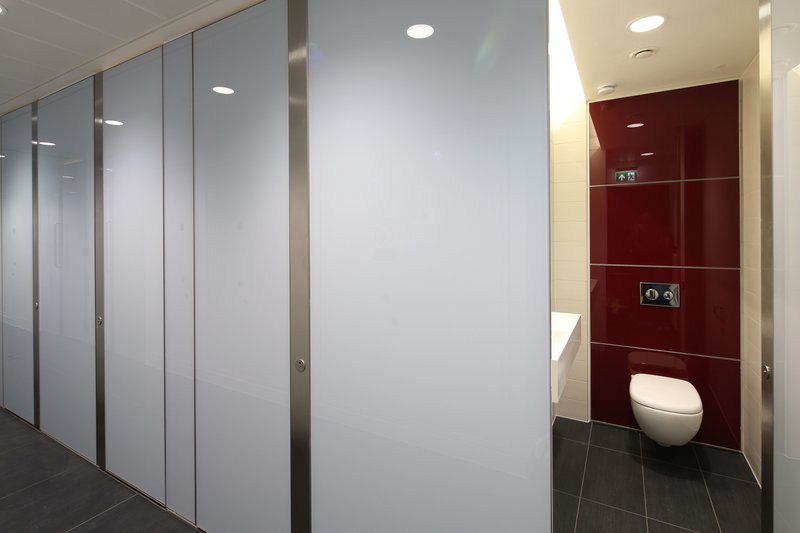 In reaction to this, Washroom Washroom has created the Iconica collection, which in essence is an up-specified option to their most contemporary ranges, they've drawn on their experience to source a wide selection of diverse and high-quality material choices, many not traditionally associated with washrooms. This collection has been incorporated into some of the most prestigious commercial projects in London.
Wigmore Street, London
This stunning solution in the City where the glass cubicles contrast with Concerto integrated duct panelling in satin anodised aluminium. Corian vanity units feature concealed soap and paper towel dispensers set within recesses in the units above. Design integration with the common areas was achieved with the incorporation of glass cladding to the lift lobbies.
Threadneedle Street, London
Washroom's full height Alto WC cubicle doors, designed to provide complete privacy for visitors, were finished with a striking wood effect Engineered Veneer, ensuring consistency of colour for each cubicle door.
Washroom's Concerto integrated duct panels, installed behind the WCs, were spray painted to a specified RAL colour to tie in with the different elements of the design and complete the look. The duct panels not only provide a sleek finish, but also allow for ease of access for future maintenance, whether planned or reactive, providing a practical design solution.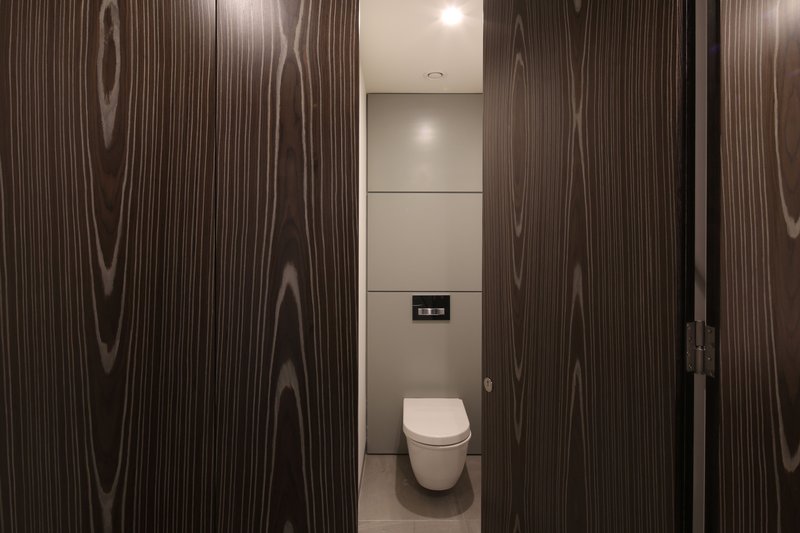 Abbey Gardens, Reading
Striking walnut, horizontally laid veneered cubicles with bespoke flush doors and frontage and shallow, 4 metre sloping solid surface Corian troughs create a lasting first impression for this eight-storey office refurbishment. Integrated duct panelling specified in vibrant lime green ties in seamlessly with the overall design.
Queen Victoria Street, London
Situated in the heart of London, the building has been extensively remodelled to provide high specification office accommodation. Full height Alto WC cubicles finished in durable high-gloss Page Lacquer create a unique and stylish space. Future wear and tear can be repaired and re-polished in situ, ideal for the commercial sector. Integrated duct panelling manufactured in bespoke glass and bespoke Corian trough vanities add to the sleek design.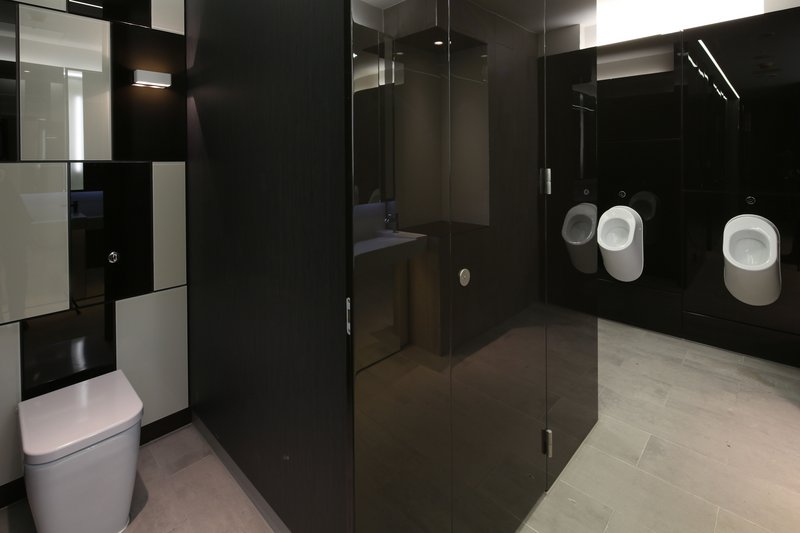 ---
The new Iconica Collection brochure is now available.
Please click here to view the PDF or to order a printed copy of the stunning new 76-page brochure dedicated to the range.