Discover the new tech that makes printing vivid CAD plans, designs and illustrations simple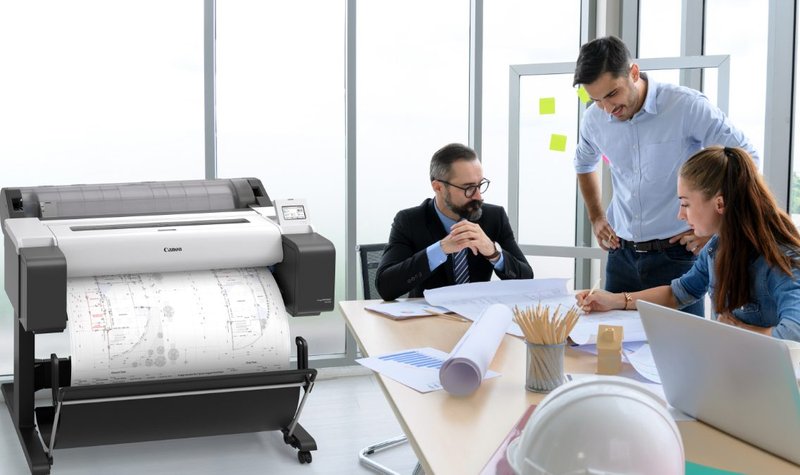 The new Canon imagePROGRAF TM-350 printer: Deeper reds and sharper contrasts for CAD and design drawings.
CAD drawings can take anywhere between hours and weeks to perfect, depending on the size of the build and the level of detail and illustrative components required.
With so much effort and energy involved, it's imperative that the end result accurately reflects your vision and helps you easily communicate with all project stakeholders, from clients to construction teams.
Reflecting the vision from drawing to page
Thankfully, advancements in tech have made it easier for architects to streamline the entire process of vision-to-page.
Since the introduction of CAD software, architects have been able to produce incredibly detailed drawings on their screens.
While digitisation in technical drawing will continue to grow, the vast majority of architects still use technical print to support their workflows.
Modern, large-format technical printers make it easy to convert a PDF into a large format print.
Print quality is essential for architects and their clients to be able to accurately see, draw on and better understand plans and designs.
Quality documents are also a lifeline for contractors and easy access to detailed plans is vital to the success of any project.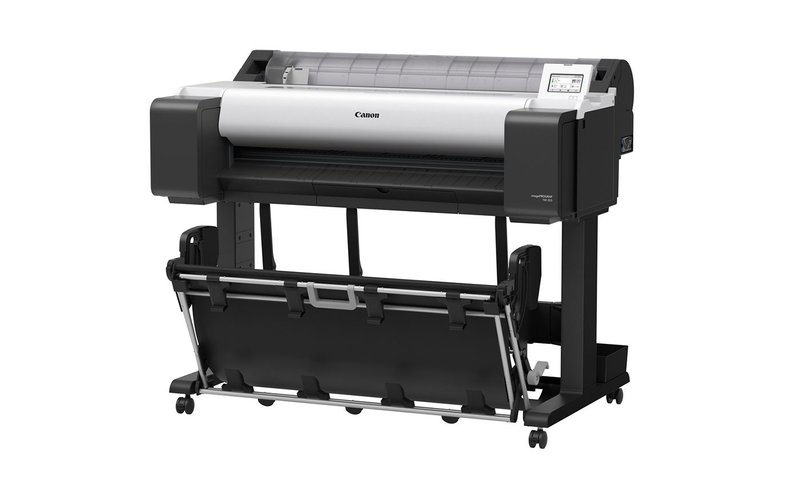 Enhanced productivity, less noise, intuitive functionality, professional image quality, integrated scanning: Canon's sustainable, multifunction imagePROGRAF TM-355 printer.
High-quality work deserves high-quality tools
Canon's new imagePROGRAF TM printer series is designed with architects in mind. Its five intuitive models have an improved design and user interface, making it easy to switch rolls and check and monitor remaining paper and ink levels. Other benefits include:
Top speeds of up to 3.2 pages a minute - 28 per cent faster than previous models.
Newly formulated, vibrant magenta ink shows true-to-life details in high-colour performance, allowing users to produce fine lines and text with the utmost accuracy.
Devices are water resistant, making the prints more durable - ideal for onsite construction workers.
'Gold' product rating under the US Electronic Product Environmental Assessment Tool (EPEAT) registry - the highest level of registration in the field of imaging equipment.
Use less power to run and are packaged using recyclable cardboard packaging, removing polystyrene waste.
Pair with Canon's new FSC-certified Red Label Zero paper, the first carbon neutral paper for wide format printers specifically designed for the AEC sector. Carbon dioxide emissions from the lifecycle of the paper are fully compensated through certified projects.
Canon's new imagePROGRAF TM series creates vibrant prints with a small footprint and less noise, allowing architects to improve productivity while knowing the work they produce accurately reflects their vision and meets the standards they require.
For more information and technical support, visit canon.co.uk