A Newton cavity drain membrane system and liquid-applied waterproofing provide fail-safe basement protection at PDP London's Lillie Square development in Earl's Court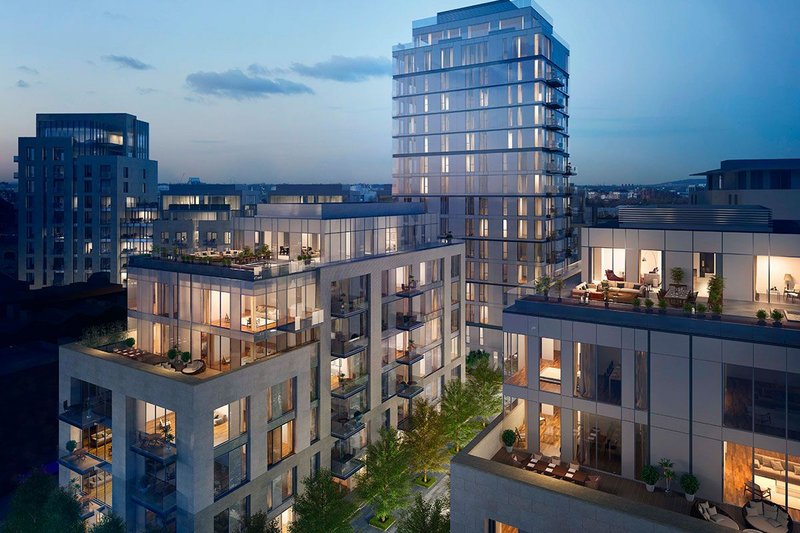 Lillie Square Phase 1 in Earl's Court, London: Newton Waterproofing was specified for the below-ground residents club.
Newton Waterproofing has been specified at a private residents club at Lillie Square in London's Earl's Court. The Phase 1 development is by architects PDP London for Capital & Counties Properties (Capco).
The British Standard 8102:2009 Code of Practice for Protection of Below-Ground Structures Against Water From the Ground recommends combining two or more types of waterproofing for more robust waterproofing protection.
In line with this standard, and following design support from Newton Waterproofing, a Type A, liquid-applied waterproofing membrane called Newton 107F was combined with the Type C Newton cavity drain membrane (CDM) system to achieve a dry and habitable below-ground space at the Lillie Square residents club.
A liquid waterproofing barrier
Defined as 'barrier protection' by BS 8102:2009, Type A waterproofing can be applied to either the internal or external surface of a structure in order to resist the pressure of water trying to enter the building.
Particularly suited to large-scale projects such as Lillie Square where it can be quickly spray-applied over large areas, Newton 107F was installed to the external surfaces of the structure, providing a flexible protective membrane capable of withstanding severe building movements and deformations.
Lillie Square's 20-metre swimming pool is protected by the Newton CDM system and Newton 107F.
The fail-safe waterproofing system
Type C waterproofing is defined by BS 8102:2009 as 'drained protection', meaning water that leaks into the structure is captured within cavities that are created inside the structure, which then depressurise the incoming water and safely remove it from the property.
Using the highest quality BBA-certified CDMs, the Newton CDM system installed in Lillie Square also used Newton's fixing plugs, sealing tapes, drainage channels and insulation boards to create the most reliable waterproofing solutions for any below-ground space.
To turn this into a truly fail-safe system, four Titan-Pro sump chambers were also installed, all containing dual NP400 pumps, and supported by Newton High Water alarms, inverters and battery back-up units to ensure continued effectiveness in any eventuality.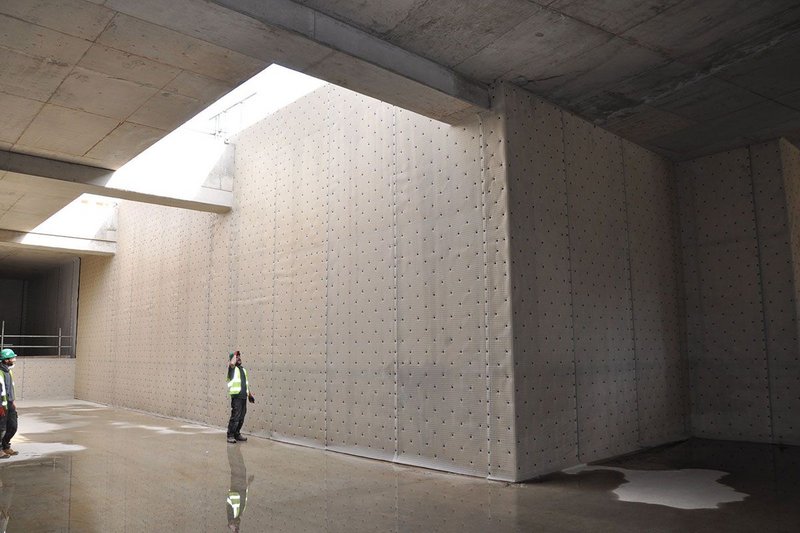 The Newton CDM system offers a reliable and maintainable waterproofing solution.
Specialist waterproofing installation
Newton's specialist contractor Stonehouse Property Care installed the Newton 107F membrane and Newton CDM system throughout the large-scale basement area of the development.
Lillie Square's residents club features a lounge, library, dining room, cinema, gym, spa and a 20-metre swimming pool with jacuzzi. The entire project will eventually stretch from the Chelsea football ground to Kensington Olympia.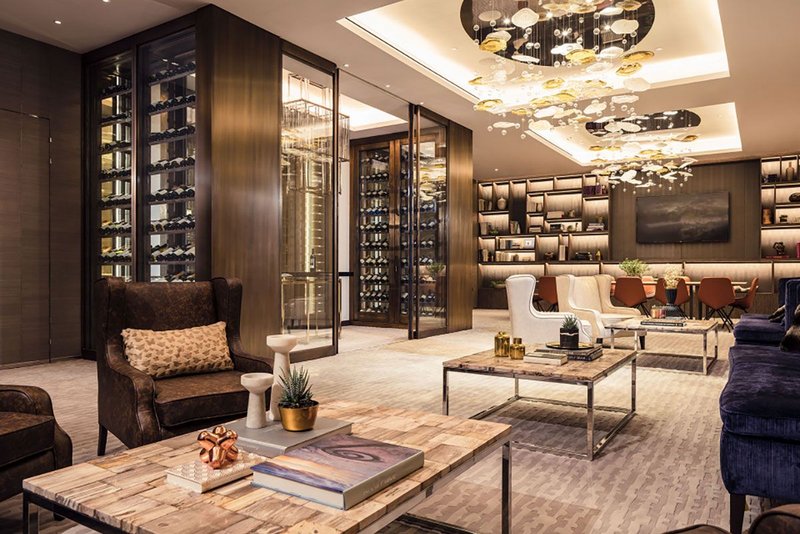 Newton's basement waterproofing systems provide a fail-safe solution at Lillie Square residents club.
Newton Waterproofing works with clients, from advising on the best specification at design stage through to expert on-site quality assurance during installation, all supported by industry-leading latent defects and consequential loss guarantees.
Newton's specialist contractors also provide the highest standards of design and installation and can provide insured installation guarantees for their work, taking on full design liability for the project and fulfilling the role of waterproofing specialist as recommended by British Standard 8102:2009.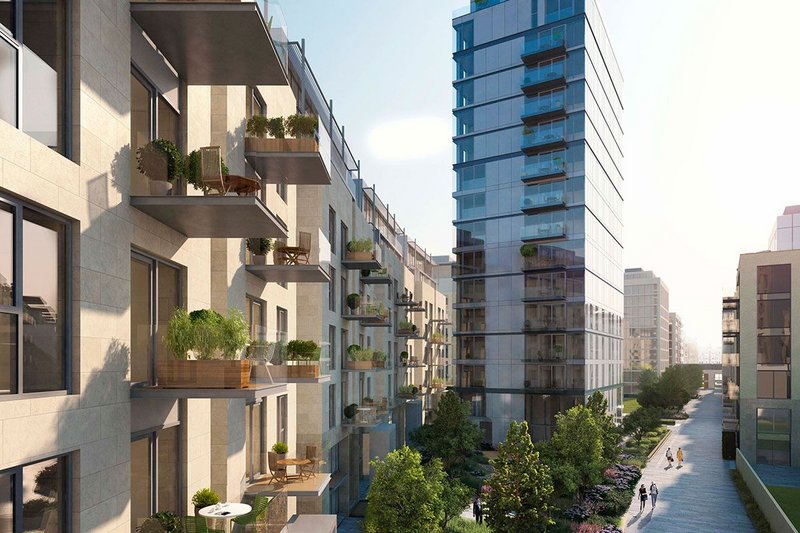 The Lillie Square development is one of the largest in London, stretching from Chelsea to Kensington.