Learn how to create a home that is truly smart and integrated at this free virtual event for the design and build community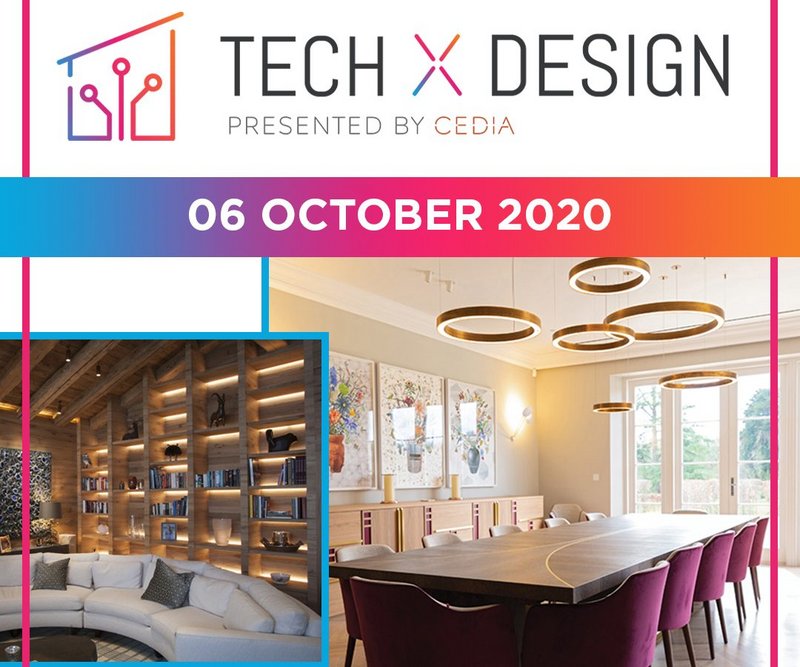 The Tech X Design 2020 online event helps architects harness technology to bring their projects to life.
Tech X Design takes place on Tuesday 6 October 2020. It is a global education summit that will feature a full schedule of CEU/CPD courses and panel sessions focusing on technology and its impact on the design community.
There will be presentations on all aspects of designing for a smart home, including lighting for wellness, upcoming technology trends, luxury entertainment spaces, green lifestyles, home cinemas and media rooms and more.
The event also includes panel discussions with architects and designers sharing their experiences on how they have successfully worked with technology integrators in the past to create innovative spaces for their clients.
Discover how to go beyond standard connected devices to a create home that is truly smart and integrated to suit the lifestyle and needs of your client.
Learning more about these key topics helps set companies apart when it comes to incorporating technology into the home.
Register online for free now at cedia.net/tech-x-design
---