Architects CE+CA Studio specified a rooflight designed to link old and new for their award-winning barn conversion in the Peak District National Park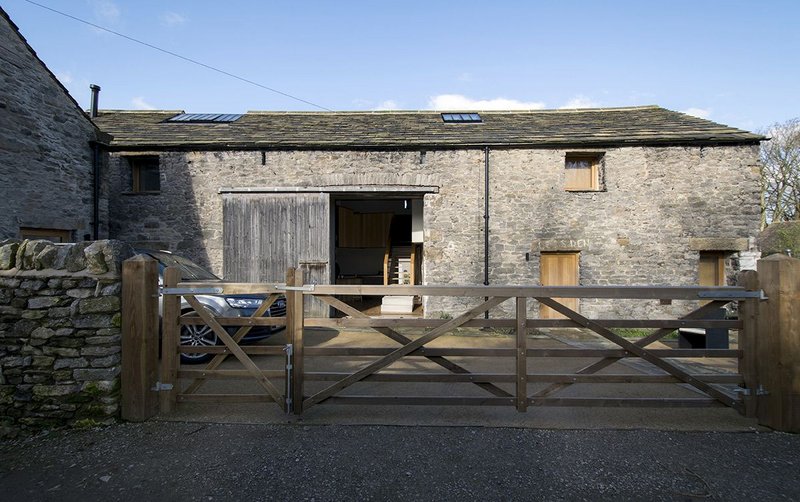 Artemis Barn conversion in Castleton, Derbyshire featuring Conservation Rooflights designed with slim clean lines and low profiles to match the roofline.
Artemis Barn, located in the village of Castleton in the Peak District National Park, had been in agricultural use for over 250 years before falling derelict in the 1990s. CE+CA Studio were approached by their clients to convert the remaining stone barn into an innovative family home. Daylight was key to the renovation project and the windows needed to be positioned thoughtfully to help animate the building throughout the year.
The materials chosen for the barn conversion delineate and reinforce the agricultural past of the building. The new reclaimed stone roof restores the mass of the original structure, punctured by a large rooflight dropping light into the heart of the space. As the barn is located in a national park, strict planning restrictions meant each element of the refurbishment was scrutinised by planners.
CE+CA Studio's Howard Evans chose the Rooflight Company's original Conservation Rooflight as it met all aesthetic and performance criteria, while also being approved by the planning officers. In 2017, Artemis Barn won a RIBA East Midlands Award and a RIBA East Midlands Conservation Award.
The Conservation Rooflight was invented over 25 years ago by Peter King, architect and founder of the Rooflight Company. It faithfully replicates the original Victorian cast iron roof window while offering the latest technological advances in thermal performance.
Designed to preserve the heritage, character and charm of period buildings, whether they are being renovated or developed, the original Conservation Rooflight offers traditional aesthetics outside and clean, contemporary lines and a feeling of light and space inside.
There are sizes to fit all rafter widths, with a made-to-measure service that avoids cutting existing rafters, preserving the integrity of the building. Linking options provide the opportunity for an unlimited run of roof windows, which provides maximum light and ventilation to the space below.
At Artemis Barn, three Studio Designer Conservation Rooflights, two measuring 2475x1028mm and one measuring 1368x1028mm were specified. Alongside these rooflights, CE+CA Studio also specified three CR9 rooflights measuring 717x1028mm.
The Rooflight Company offers a wide range of rooflights, from traditional heritage rooflights to contemporary roof windows and bespoke designs, while being committed to designing the best products and services for its customers.
For more information and technical support, visit therooflightcompany.co.uk
Contact:
01993 833108
enquiries@therooflightcompany.co.uk
---