The Rooflight Company design combines heritage looks with slim sightlines and the latest thermal efficiencies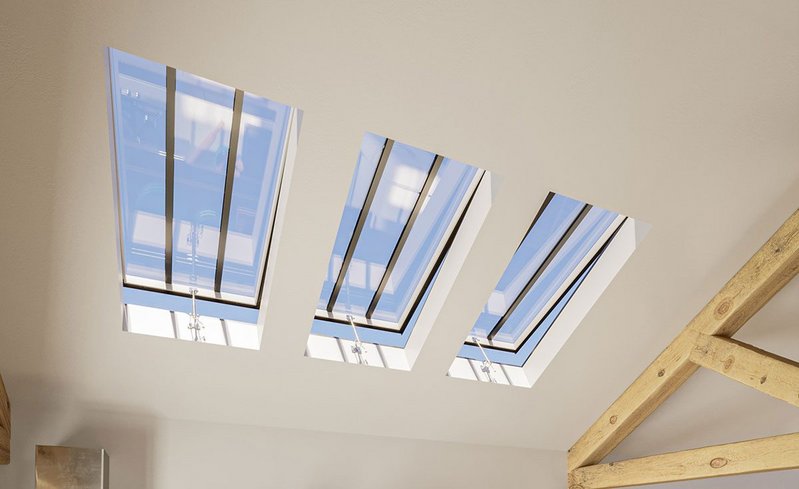 Conservation Rooflights: Top-hinged for an authentic appearance.
Historic and period building projects that incorporate rooflights often need more than a standard product.
The Rooflight Company's Conservation Rooflights and Conservation Plateau Rooflights allow architects to replace old with new while retaining the character of the original building.
The company has a wide selection of standard heritage products and a fast made-to-measure service that delivers high quality rooflights to the exact size and specification required. Contact the Architects Team for details of all the fully flexible design options.
All heritage rooflights combine traditional design aesthetics with the latest technological advances in thermal performance. They meet all current building standards and English Heritage and National Trust requirements.
The Rooflight Company can produce detailed design and installation drawings within 48 hours and technical advice every step of the way.