The Rooflight Company's heritage design for pitched roofs allows older buildings to be reimagined for modern living without compromising architectural integrity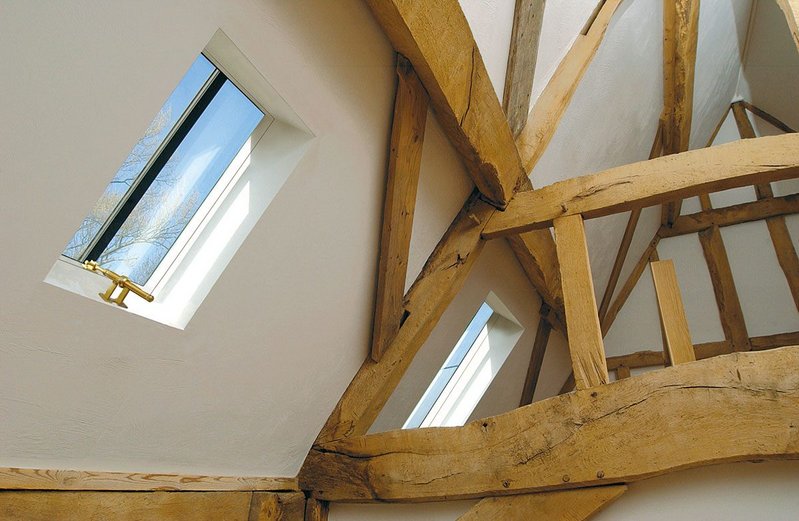 Designing natural light through the darkest spaces of older properties and buildings can re-define them for modern living.
The Rooflight Company's heritage pitched rooflight is designed to achieve this while retaining the character of a building. The Conservation Rooflight maximises light and, with its traditional lines and an exterior replicating the original Victorian rooflight, it meets building regulation approval.
The rooflight can open manually or be fitted with a motor, controlled by a switch or remote control. There are three different linking options enabling the rooflights to be specified in unlimited runs.
The Conservation Rooflight offers the following benefits:
It meets modern building standards, including those of Historic England, English Heritage and The National Trust.
Traditional design aesthetics on the outside.
Clean internal finish with linings right up to the glass.
Latest technological advances in thermal performance.
Top-hinged opening for an authentic appearance and maximum space within.
Standard sizes and a bespoke hands-on design team.
Made-to-measure sizes to fit all rafter widths.
All windows are designed and manufactured in the Rooflight Company's Oxfordshire factory and its expert team is on hand to provide technical advice and after-sales support for all heritage projects.