A new CPD seminar looks at specifying resin waterproofing for new-build and refurb parking projects and includes guidance on slip resistance and fire safety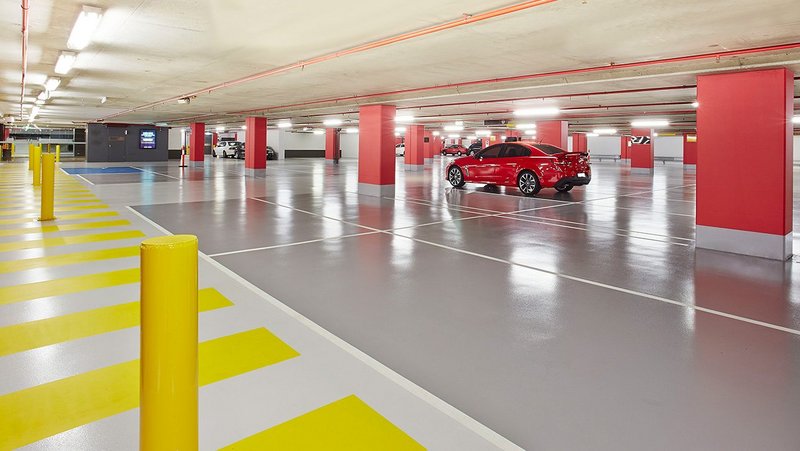 'The Importance of Protecting Car Park Structures': Flowcrete offers a RIBA-approved CPD seminar on specifying resin waterproofing.
Flowcrete, the Construction Products Group (CPG) UK brand, has launched a new RIBA-approved CPD seminar.
'The Importance of Protecting Car Park Structures' covers some of the common methods of waterproofing car park structures such as polyurethane, asphalt and polymethyl methacrylate along with their benefits and pitfalls.
Participants are also provided with key guidance on specifying resin waterproofing for multi-storey car parks, such as slip-resistance and fire safety.
The presentation breaks down the different considerations for new-build and refurbishment car park projects and how this makes a difference to how much remedial work is required and the overall costs.
The seminar also discusses what manufacturers can do in terms of sustainable architecture to minimise environmental impact.
CPG's Flowcrete CPD programmes are delivered by experienced and knowledgeable flooring experts. Other learning options include 'Floor Screeds: How to Avoid Failure' and 'Specifying Seamless Resin Terrazzo'.
'Though car parks might look like solid stable constructions, they are quite vulnerable due to several issues,' explains Rejoice Chikosi, Flowcrete PR and communications manager.
'Our new CPD has been designed to help architects and specifiers make informed product and system choices on their upcoming car park projects.'
To book a CPG Flowcrete CPD seminar, visit flowcrete.eu/cpd