The fire-resistant qualities of the natural slate rainscreen cladding have been recognised by Australian Standards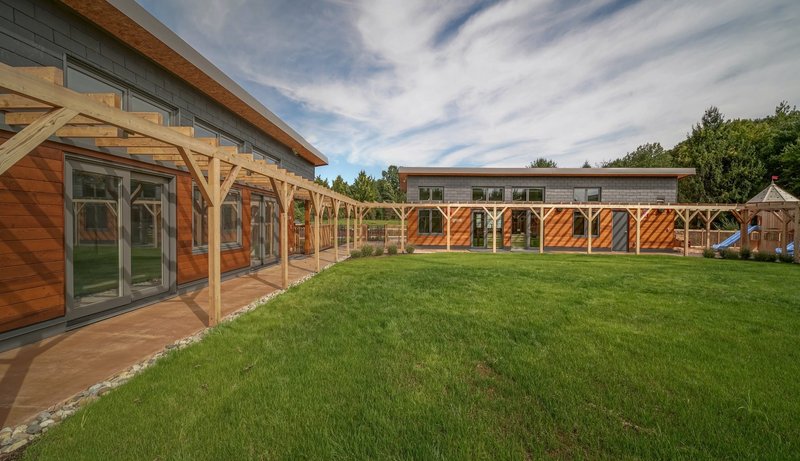 Cupaclad natural slate cladding at Slate School, North Haven, Connecticut.
Cupaclad, the natural slate rainscreen cladding system developed by Cupa Pizarras, is now officially a non-combustible material, according to Australian Standard 1530.7-2007: Methods for fire tests on building materials, components and structures.
Developed with architects and installers to achieve exceptional performance, Cupaclad uses the best natural slate, a material that is fireproof and waterproof and offers more than 100 years of durability and high resistance.
As well as the recognition of the Australian Standard, every Cupa Pizarras natural slate has been certified A1, the highest fire-resistance performance under European Standard EN 13501-1: Fire classification of construction products and building elements.
Cupaclad is the ideal solution for a ventilated facade, the most efficient and sustainable building envelope. The unique natural properties of slate enable architects to design astonishing projects. Once installed, Cupaclad requires virtually no maintenance.