The latest Cupa Pizarras ventilated slate cladding features vertical rectangles ideal for the clean lines of modern projects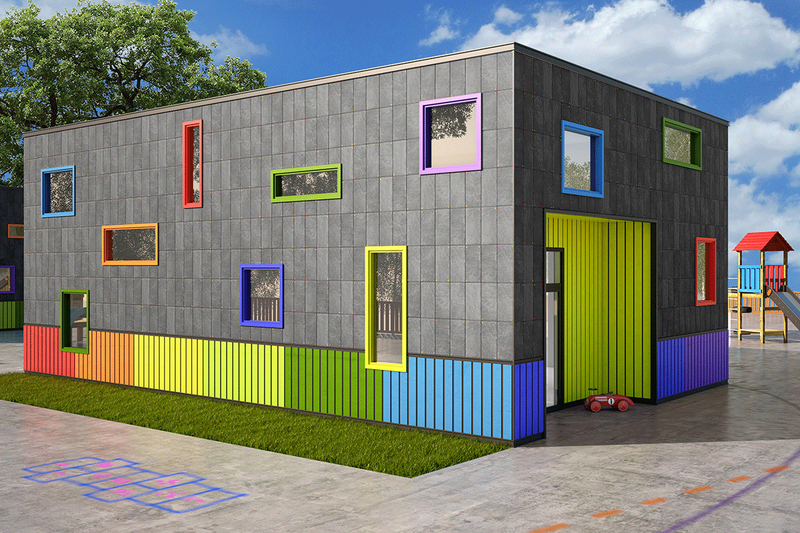 Cupaclad slate cladding uses unique combinations to create exclusive facade designs, including Upright, which features tall rectangles fixed with visible screws and no overlapping for a flush finish.
Ventilated facades allow the circulation of air between the supporting wall and the cladding material, improving thermal and acoustic insulation and saving energy. Slate's unique appearance makes it the ideal solution for a wide range of buildings and projects.
Cupaclad Design offers ventilated facades in nine different forms and combinations of natural slate, including Honeycomb, Lineal and Offset. The latest design, Upright, features straight lines for clean, simple looks in keeping with today's building projects. Its rectangular geometry helps produce open and diaphanous interiors and dynamic living spaces by filtering natural light. It is perfect for residential as well as commercial buildings.
Cupaclad Upright integrates perfectly with other building materials such as wooden doors and feature windows. It uses 50x25cm rectangular Cupa slates, which are fixed with visible screws and installed with no overlapping.
The Cupa Pizarras research and development team combines different sizes, shapes and colours of slate to create exclusive facade designs and, with Cupaclad, the possibilities are endless.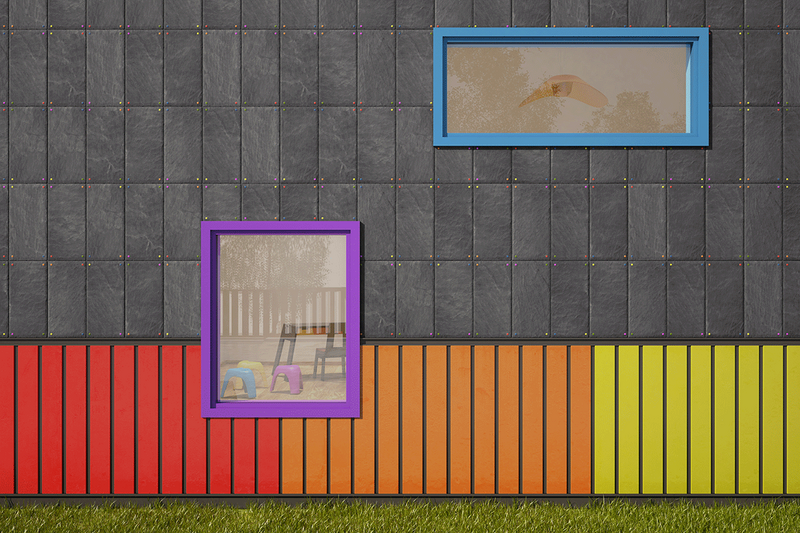 Cupaclad Design Upright: Straight lines for functional designs.