Using paint colour imaginatively can trigger an emotional response in building users. Here's how Sweet Embrace - the latest shade of choice - can support your specifications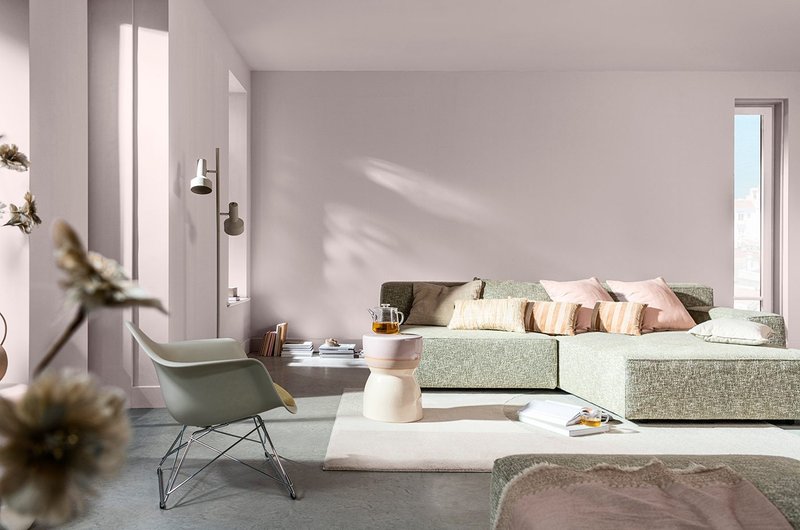 Relaxation in colour form: Living room walls painted in Dulux Colour of the Year 2024, Sweet Embrace.
The Dulux Colour of the Year is decided based on global trends research. This year the team needed to find a tone that reflected people's need for stability, comfort and a sense of belonging in the wake of recent worldwide events.
They chose Sweet Embrace, an understated, neutral pink with subtle grey undertones. It is welcoming, calming, optimistic and modern - and versatile enough to bring a sense of stability and softness to any space.
Sweet Embrace is a beautiful standalone colour that also matches well with other shades.
To inspire specifications, Dulux has launched three supporting Colour Futures palettes for its Colour of the Year. Each works perfectly with Sweet Embrace to create beautiful spaces across all sectors.
Warm Earthy terracottas and burnt oranges create welcoming, familiar spaces.
Calm Serene greens and blues evoke relaxation and tranquillity.
Uplifting Cheerful yellows and soft lilacs energise and inspire.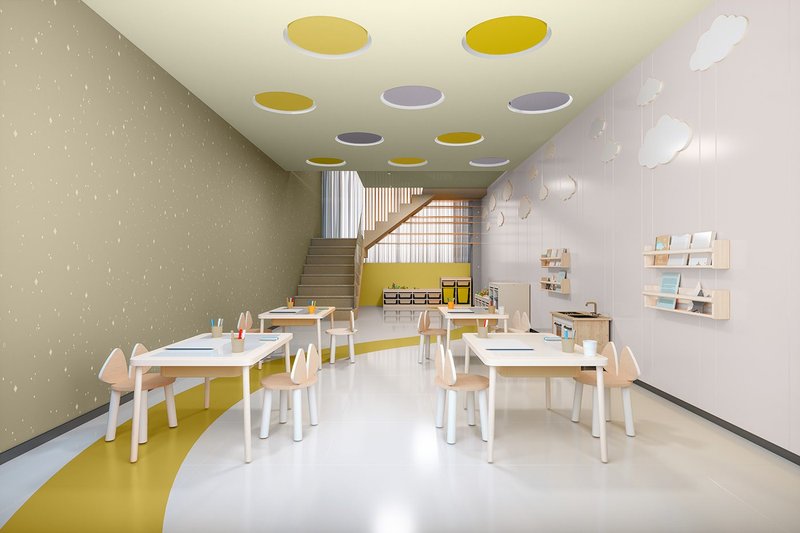 Dulux Colour Futures, Uplifting palette.
Education: Uplifting and Calm palettes
To make students, staff and visitors feel welcomed, joyful and motivated, use the Uplifting palette's ochre-based tones like High Summer and soft pastels such as Fragrant Peony. They bring joy, without being too overstimulating.
This palette's saturated colours and muted pastels can be used in primary and secondary education settings.
However, for areas such as libraries or time-out spaces (including staff areas), shades from the Calm palette are recommended as the sage greens and sea blues provide a subtle link to nature and help people unwind.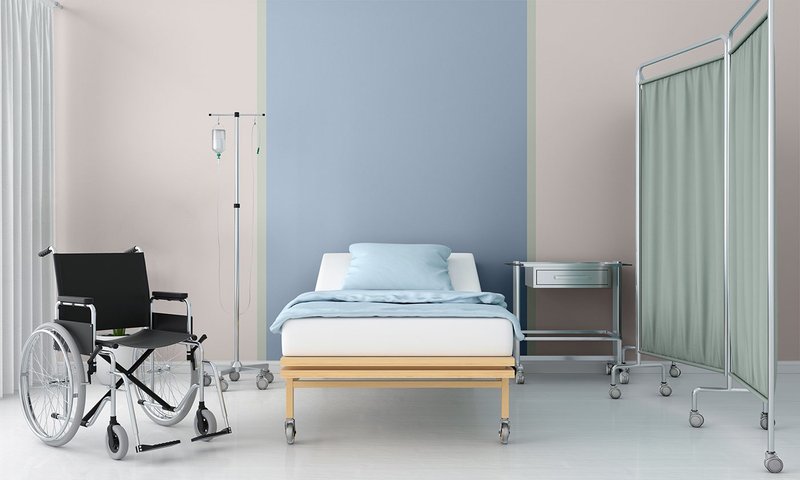 Dulux Colour Futures, Calm palette.
Healthcare: Calm and Warm palettes
To create positive environments for hospital staff, patients and visitors, use the restorative and soothing Calm palette's soft blues, for instance Serene Waters, and greens such as Tranquil Dawn.
In care homes, aid wayfinding by using Sweet Embrace on main walls. Team with bolder tones like Sapphire Salute or Neptune Seas in the Calm palette – or the Warm palette's Peanut Butter or Fireside Embers – on critical surfaces so that doors, handrails etc stand out.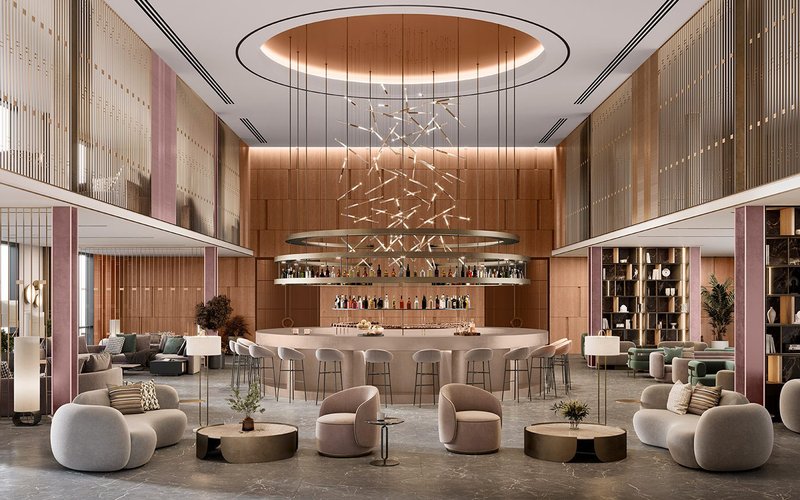 Dulux Colour Futures, Warm palette.
Hospitality and leisure: Warm and Uplifting palettes
The Warm palette can create a home-from-home feeling with inviting and reassuring tones such as Pink Sandstone and Copper Glow.
Alternatively, for leisure spaces, the Uplifting palette's brighter colours will bring energy and encourage playfulness.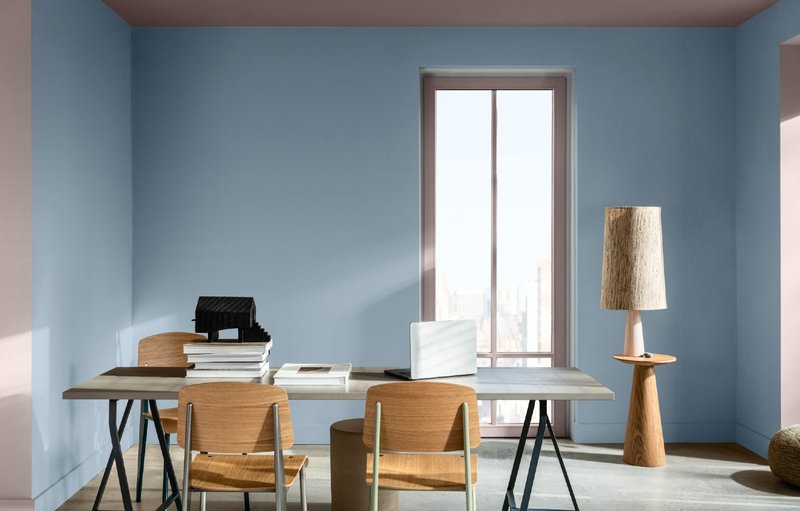 Dulux Colour Futures, Calm palette.
Offices: Uplifting and Calm palettes
For an upbeat welcome, use the Uplifting palette's brighter yellows like Tailors Chalk and Ochre Sands in lobbies and entrances.
To boost productivity and offset the high intensity of the work area, use the Calm palette's Pea Shoot and Ocean Stone to boost focus and aid relaxation.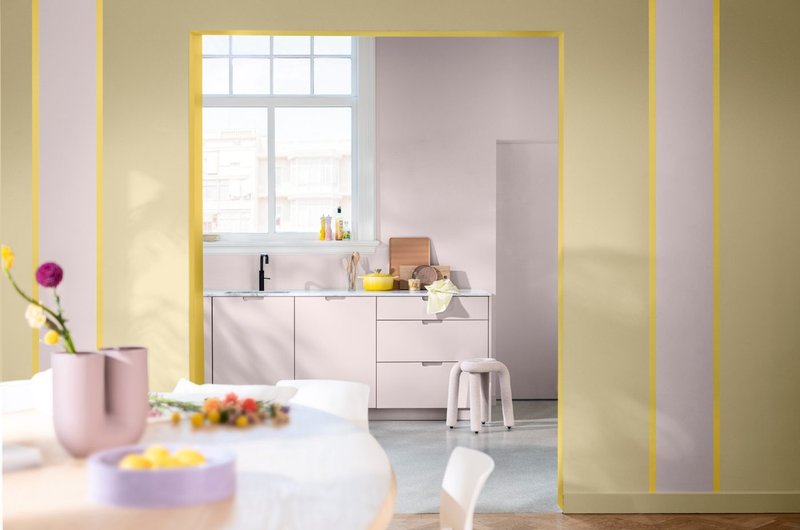 Dulux Colour Futures, Uplifting palette.
Residential: all palettes
Every room in the home should evoke different emotions in occupants. For relaxing spaces such as the living room and bedrooms, consider the Warm palette's more saturated hues.
The Calm palette can be used to create a sense of ease and belonging, making it the ideal choice in bathrooms. For the hallway and kitchen, bring energy with the Uplifting palette's joy and friendliness.
Dulux: Pick the right finish for your project
Dulux Trade offers a wide range of products that can be supplied in Sweet Embrace and its supporting palettes.
For high-traffic areas use Dulux Trade Diamond Matt. It withstands up to 10,000 scrubs to provide a professional finish that lasts. Dulux Trade Scuffshield Matt is another tough, water-based emulsion that is designed to protect walls against scuff marks.
In the healthcare sector where hygiene is critical, Dulux Trade Sterishield delivers antibacterial protection with its wipe-clean surface limiting bacterial growth.
For more information and technical support visit duluxtrade.co.uk

Contact:
0333 222 7070
duluxtrade.advice@akzonobel.com
---
Dawn Scott is senior colour designer at Dulux Trade