Desmond Cass of decorators D Cass & Son reports on his role in the Dulux Trade 'Tested & Approved by Professional Decorators' process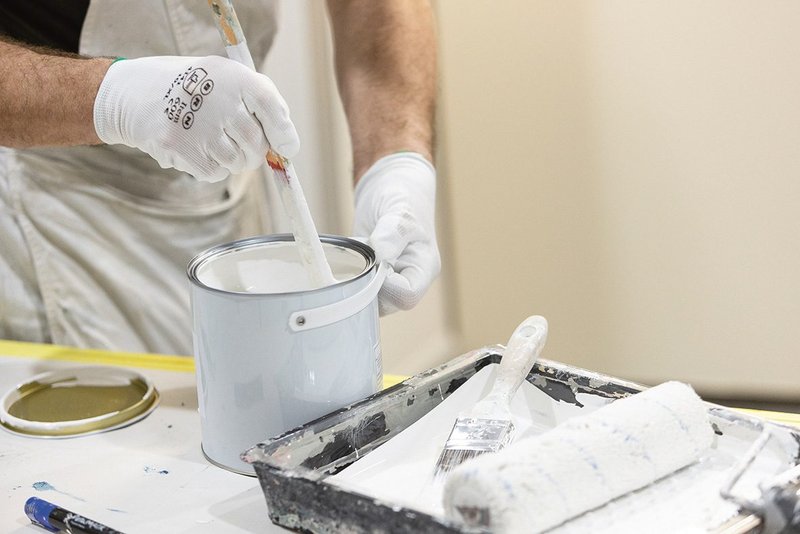 Dulux Trade reformulated Diamond Matt: 'It's imperative the trade is involved with the product development process.'
Desmond Cass runs D Cass & Son, a family decorating business in central London, which has been established for 65 years.
He has been a Dulux Select Decorator for 26 years and was the Grand Winner of the 2019 Dulux Select Decorators Awards. He was asked to take part in the 'Tested & Approved by Professional Decorators' process.
'Painting and decorating is a really satisfying way to make people's living environments more enjoyable,' he says. 'Choosing the right product is key to this so the project you're working on runs smoothly and to budget.'
Dulux Select Decorators guarantee their work for two years so the products they use have to be good.
'You can be as diligent and meticulous as you like when prepping a room for painting,' says Cass, 'but if the product you use isn't up to standard, it's all a bit pointless.'
Painters and decorators want to work with low odour and low VOC products and they do plenty of research before buying a new paint so it is important for paint manufacturers to get their feedback.
'The people who use paint daily understand it best. That's why I was more than happy to be part of Dulux Trade's external testing panel, as it's imperative the trade is involved with the product development process.
'The decorators tried a wide range of paints on several surfaces, giving feedback on their performance and finish. It was a blind testing, so we had no idea which products we were using. The process was thorough, so we got an idea of how the paints performed in real life scenarios.
'It's vital for decorators that paints have been tested by other professionals, which is why the Tested & Approved seal of approval is so important.
'Having since used Dulux Trade Diamond Matt, I'm impressed with its opacity. It is beautiful to apply and you're safe in the knowledge it will stand the test of time. Ultimately, decorators want quality at a fair price, and Dulux Trade delivers that.'
Dulux Trade's reformulated 99.9 per cent VOC- free Diamond Matt paint is now available for your projects.
For more information and technical support visit duluxtrade.co.uk/diamondmatt or duluxtrade.co.uk/testedandapproved

Contact:
0333 222 7070
duluxtrade.advice@akzonobel.com
---