Not only can it be jointed, cut, shaped and thermoformed, this solid surface is a top performer for hygiene, fire resistance and low chemical emissions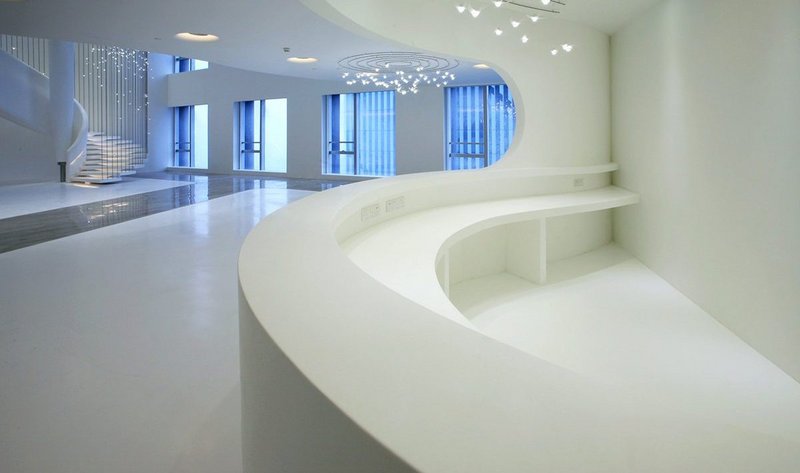 Durasein solid surface has been tested and approved for fire resistance to BS EN 13501-1b, comparable to BS 476 Class 0.
Acrylic solid surface material Durasein maximises the creative potential of architects and fabricators designing commercial and private residential interiors.
Durasein is suitable for a range of domestic, retail, hotel and leisure projects, providing an ultra-durable surface material with a high design aesthetic.
In food preparation areas such as the worksurfaces and servery counters in residential and commercial settings, the material offers compliance with food hygiene certification standard NSF/ANSI-51.
Its smooth, seamless and impermeable surface is hygienic and easy to clean and the material looks and feels innately clean and pristine.
Durasein has been tested and approved for fire resistance to BS EN 13501-1b, comparable to BS476 Class 0, so can be used safely and effectively in settings including hotels, retail outlets, medical practices, restaurants and airports. It also holds Greenguard Gold certification, assuring low chemical emissions.
Durasein offers versatility to designers creating kitchen worksurfaces, counter tops, vanity units, cash-and-wrap desks, displays, furniture and more.
Unlike any other material, it has the unrivalled ability to be seamlessly jointed, cut, shaped, thermoformed and moulded for use on horizontal and vertical applications to create unique looks on any project.
Through specialist surface materials distributor International Decorative Surfaces (IDS), Durasein offers a range of 40 designs and colours, spanning plain and particle-based whites, accent colours and concretes, as well as on-trend onyx and veined effects.
It is supplied as standard in a sheet size of 3660x760x12mm with additional choices of size and thickness available in the most specified decors.
Durasein's Duraflex programme incorporates a colour matching service across its widest array of formats - on sheet sizes up to 1520mm wide and thicknesses ranging from 3 to 25mm, all available on a minimum order quantity basis.
Durasein offers a 10-year warranty and is available for delivery in 24 to 48 hours from IDS's 18 branches nationwide.
For more information and technical support, visit durasein.co.uk
Contact:
0845 603 7811
---