A designer with a background in master carpentry and architecture and a household name in quality bathroom furniture have joined forces in the quest for style and practicality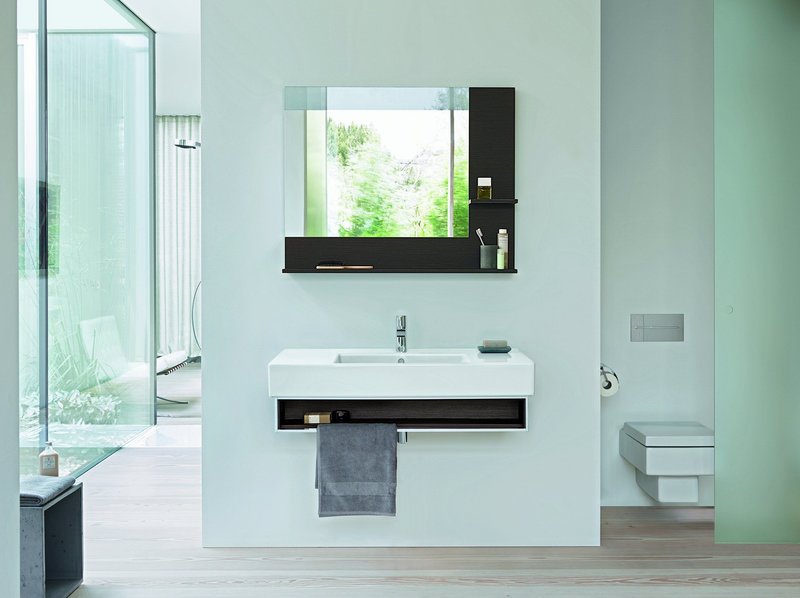 The shelf and mirror surfaces are designed as an integrated, harmonious whole.

Credit: Duravit
Swiss-Ghanaian designer Kurt Merki Jr says the success of his Duravit bathroom range can be traced back to his childhood.
'Once when I was a child, I took some clay from the garden, moulded it into the shape of a car and showed it to my dad,' says Merki. 'In his thick Swiss accent he said "Wow, that looks great send it to Mercedes!" I never did – but I remembered this 20 years later when I started my own company. I created different designs and sent them to companies.' One of these was Duravit, and a long standing relationship developed.
Duravit and the industrial designer have created the Vero Furniture Collection, a bathroom range that brings functional elegance to everyday living, using simple lines and proportions. It is based on the Duravit Vero ceramic sink range, a best seller for 12 years.
For Merki, who has a background in master carpentry and architecture, designing the collection was about breaking the boundaries of culture and understanding human behaviour. He believes that with the right design you can take a space and inform it with ideas that change people's thinking about how to live and use that space.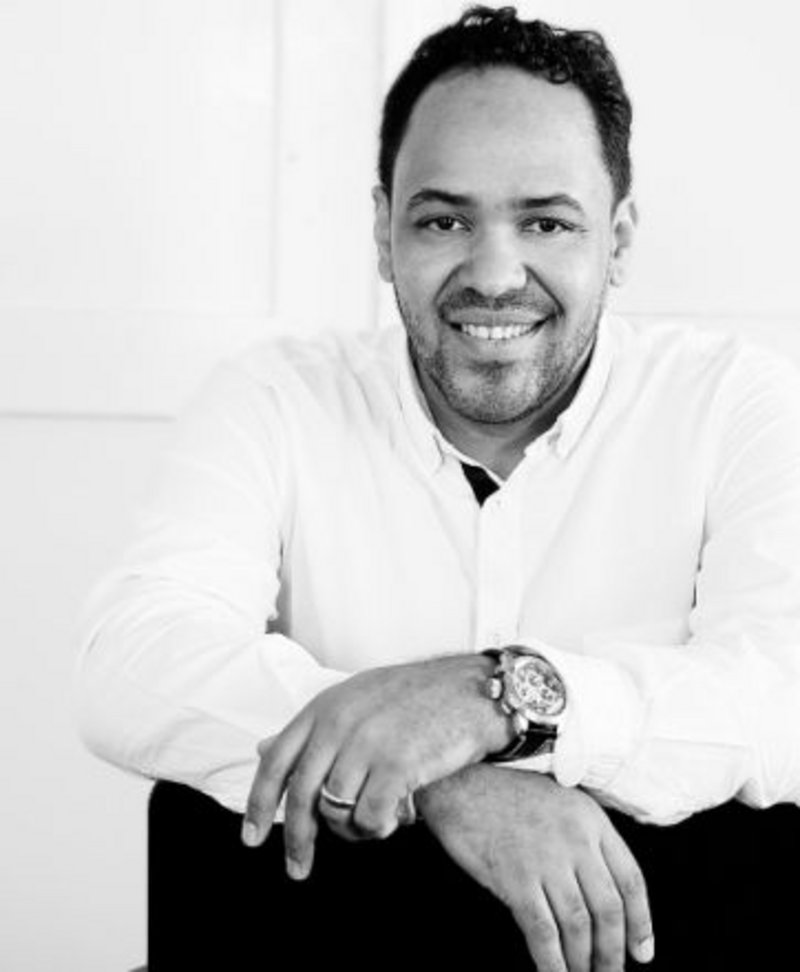 Kurt Merki Jr.

Credit: studio KMJ
Growing up between Ghana and Switzerland, he started an apprenticeship aged 16 with his father, a Swiss master carpenter. This taught him the fundamental principles of the craft, and how different materials exhibit their own individual properties.
'Back then there was no such thing as a designer. My father had to create his pieces from scratch – it was all about getting solutions for the client,' says Merki.' At the end of the project he would quite simply say, "it looks very good,' that's always stuck with me.'
Merki took what he had learnt and at 19 went to Zurich to work as an interior architect, moving to Milan 11 years later. Here he deepened his knowledge of design, completing his Masters in interior architecture and industrial design. Two years later he started his own office, studio KMJ.
The concept was simple: something that suited everyday living, embodying variety and compatibility. The Merki range had to harmonise with various ceramic sink types. It also had to be able to work in a huge number of possible settings. Together Duravit and Merki have created over 100 different sizes and types of vanity basins, cabinets, mirrors and shelving units that can mix and match in numerous ways. Flexibility was important, so the collection can be used in large or small settings. This was done through a combination of drawer and open units, and six distinctive veneer surface finishes. All sourced from within Europe, the finishes create a calm and subtle balance that has been specifically chosen to reflect the modern, orthogonal lines of the Vero Ceramic range. There are no wild wood grain features and the veneers are offset by striking vertical chrome handles, with finer distinguishing features such as chrome frames doubling up as integrated front-facing towel holders. Refined diamond black inlay adds a touch of practical sophistication.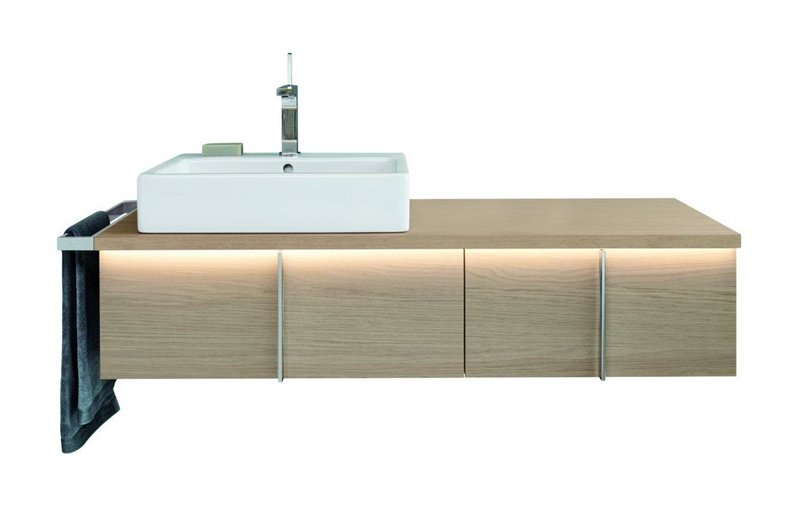 Optional LED ambient lighting below the console accentuates the relaxed atmosphere that the wood surfaces bring into the bathroom.

Credit: Duravit
Merki's Vero furniture aims for a high quality finish that picks it out from the crowd. Add in optional extras like a maple or walnut organiser system for drawers, a Bluetooth enabled sound system and LED ambient lighting, this collection makes a bathroom about so much more than bathing.
---
Duravit was founded in 1817 and is based in Hornberg, Germany. It is a major supplier of bathroom ceramics, furniture and accessories. http://www.duravit.co.uk/