What: Wicona high performance glazing system
Where: Bharati Research Station, Larsemann Hills, SE Antarctic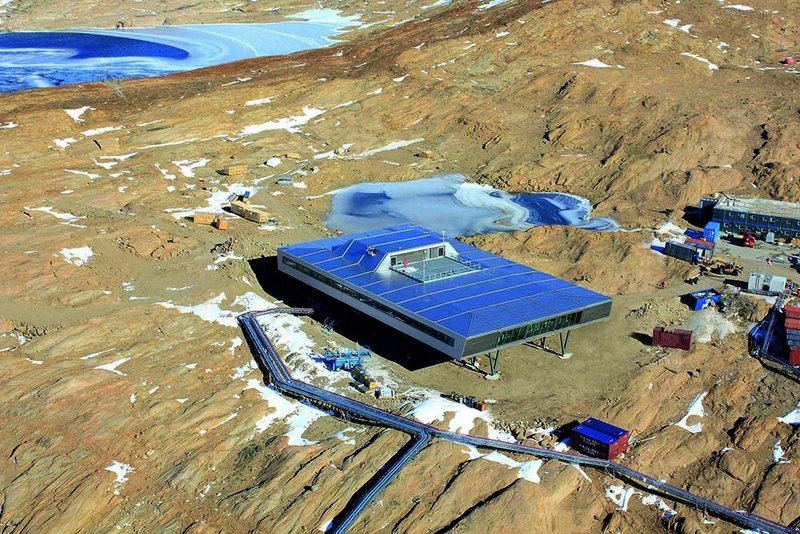 Perhaps remembering that the hole in the ozone layer was discovered in the Antarctic, the designers of the Bharati station for the National Centre for India's Antarctic and Ocean Research kept its carbon miles down by using the containers that carried the construction materials to the Antarctic to form the main structure. The result, explains Bert Bücking, partner at Hamburg based practice Bof Architekten, is a station made of shipping containers whose contents formed its double insulating skin.
Bof won the competition to design the station, which completed last month, in 2006 with German engineer IMS, who had built Germany's Neumayer III research station. Sitting the foot of the Larsemann Hills in the Eastern Antarctic, where the winter sea freezes over, it had to be about logistics. 'While the station's infrastructure and foundations had been built the previous summer, in winter all the stations are locked down and isolated, and we only had three months to build it,' says Bücking. 'Prefabrication was key – all the containers had to be transported from Antwerp to site. Value engineering was hard – we'd never before had to consider the cost of hiring an ice breaker.'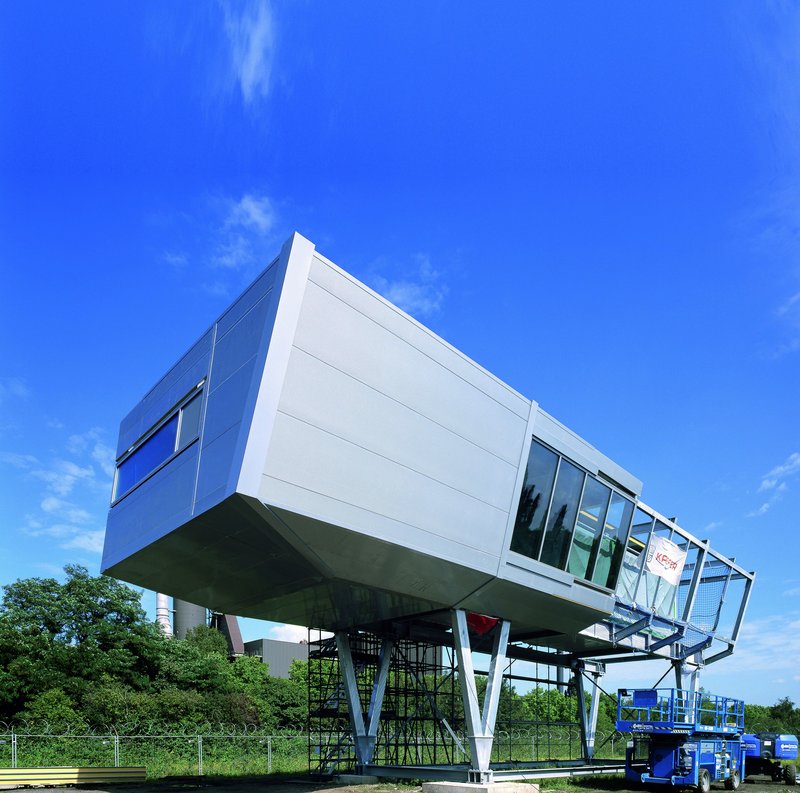 Each of the 134 containers making up the body of the station was constructed with 170mm rigid insulated walls with steel sheet either side and was designed to deliver a U-value of 0.135W/m2K. The container form however, was not sufficient in terms of thermal performance or aerodynamics, as winds here reach up to 270km/hr, requiring the second insulated skin around to be shaped aerodynamically round the facade to avoid snow drifting. The upper level of the station overhangs 6m above the ground, where steel 'V' columns create a corridor between the container face and outer skin.
With magnificent views the firm wanted large glazed areas but this was difficult with temperatures ranging from -40ºC outside to 20ºC inside plus 30% internal humidity. Bof made the space between the outer skin and the container 'inner skin' a huge cavity. The outer glazed section is triple glazed with a U-value of 0.5W/m2K. A second double-glazed layer in the container wall offers a further U-value of 1.1W/m2K. Bücking acknowledges that the coastal clime here is temperate compared to the more hostile position of the UK's Halley VI station, which has virtually no glazing.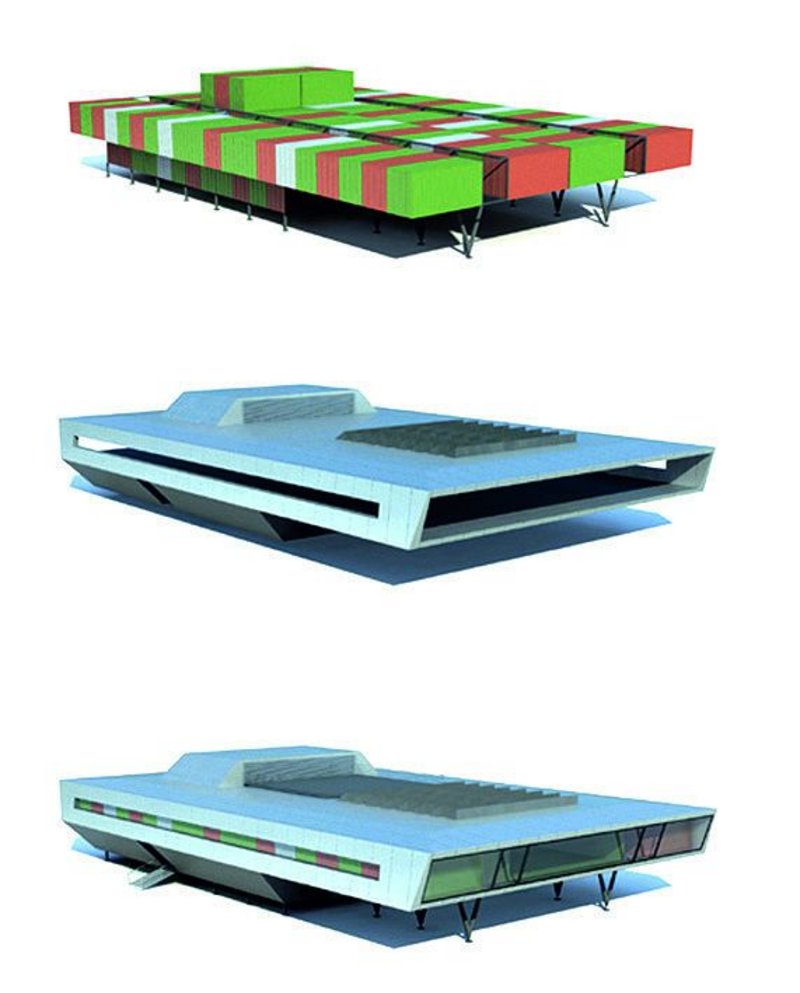 Wicona glazing on the Bharati Antarctic Research Station
> Exterior facade: WICTEC 50HI aluminium curtain walling system (fixed to 106mm deep profile steel frame) with 50mm sightlines, triple glazing and elastomer foam insulation profile in area of glass rebate
> Triple glazed Thiele Glas system – total thickness 53mm. Comprising:
Outer pane: 12mm laminated safety glass (VSG) from 2x6mm heat strengthened glass (TVG) with 1.52mm PVB film
Outer cavity: 12mm SZR Krypton
Centre pane: 5mm Toughened safety glass (ESG-H)
Inner cavity: 12mm SZR Krypton
> Total U-value 0.8W/m2K
> Interior facade: WICLINE 75. Evo aluminium casement window system > Pilkington Pyrostop FR30 – total thickness 36mm. Comprising:
Outer pane: 6mm float glass
Cavity: 12mm SZR Argon
Inner pane: 18mm fire protected
Total U-value 1.2W/m2K
---
Wicona offered a technically advanced glazing solution for the Bharati Station. Its double-skin facade is separated by a 500mm ventilated cavity which provides an air cushion and houses building services and access. The curtain wall framing system was completely sealed to avoid water ingress. Additional electric wire/element heating was installed all around the glazing. This maintains the temperature between the external and internal facades at between 5ºC and 10ºC even when winter temperatures fall to -40ºC. The high performance glass units were 1.3m wide and 2.65m high. Static loads on these were calculated to achieve wind speeds of up to 270km/h. The system was pre-assembled to speed installation on site, and gaskets had vulcanized seals to avoid the need for liquid sealant.
---