So-called leaks in flat roofs could well be interstitial condensation. No wonder applying another layer of membrane doesn't work, says SIG Roofing's Ian Dryden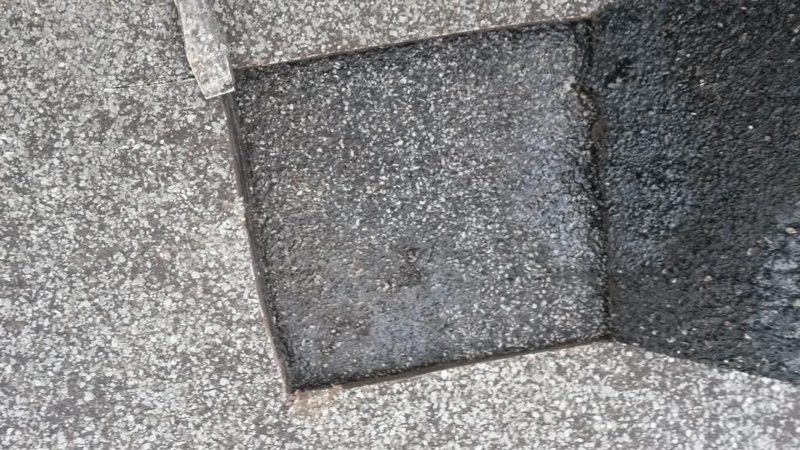 Condensation between layers causing delamination.
Having worked on refurbishments for many years, I've become increasingly aware that the incidence of interstitial condensation in flat roofs has often been perceived as roof leaks. Generally, we're seeing many instances in warm roof construction of 1960s schools which were overlaid with new roofing in the 1980s – where dampness transpiring between old and new roofs can mean that the whole roof build-up may need to be stripped off.
Interstitial condensation can also be found in cold roofs – ones with no vapour control layer above the suspended ceiling. This scenario is generally caused due to insufficient ventilation to the void and can result in the insulation becoming saturated with moisture that has passed up through the lower layers. With cold roofs, the best way to solve this is to introduce or increase ventilation in the void. However, this can create conflict, especially when you are trying to achieve a thermal performance of 0.18 U-value, so ventilation may not be feasible. If so, removing the insulation above the ceiling and converting to warm roof construction may be the only course of action.
Interstitial condensation has also become apparent in newer warm roof designs where a contractor has installed a ceiling with insulation above and an unvented void exists between the underside of the warm roof and the ceiling. Moisture can build up in the void and appear as staining on the ceiling.
This is often misdiagnosed as a roof leak.
One Glasgow project is a prime example of this specific condensation problem. It was constructed in the 1980s over an unsealed metal deck and 'leaks' were noticed 16 years ago. To try to solve this, the contractor overlaid a new waterproofing system on the existing. When the 'leak' persisted, they didn't investigate further but just kept reapplying new roofing membranes around the area of the leaks. Incredibly, there were up to 13 layers of repair membrane in places.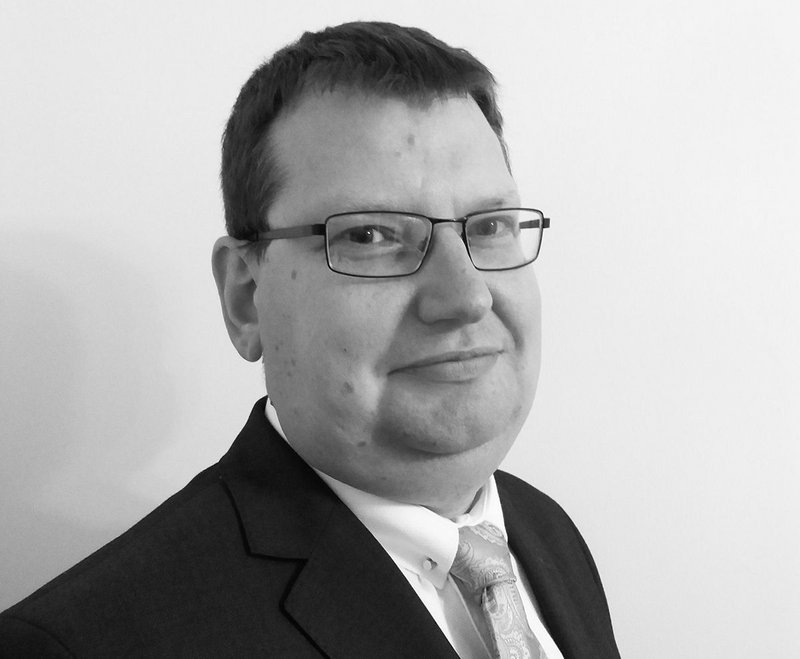 Ian Dryden: SIG Roofing's business development manager, specification.
Where water ingress or ceiling staining occurs, the first thing is to ascertain is whether the roof is actually leaking or if it's suffering from interstitial condensation. With flat roofs, water can track through the layers of roof's build-up, so it can be very difficult to identify the cause without cutting a hole in the roof. It's imperative to check if there's a vapour control layer in the roof build-up; if not, it's almost certain that interstitial condensation is occurring – especially if it's a warm roof.
Interstitial condensation is especially likely to be the cause if the building is used as a manufacturing plant, school or swimming pool, as there's a high internal moisture load that may be passing up into the ceiling void and roofing system.
If you're adding extra insulation to upgrade a roof's thermal performance as well as reroofing it, you have to ensure you are not creating a dew point within the build-up where moisture will condense. An interstitial condensation risk analysis should always be carried out before finalising any overlay design.
While every situation is unique, a general rule of thumb is that if the insulation to be installed on the top of the existing build-up has a better thermal performance than the existing one, interstitial condensation is less likely.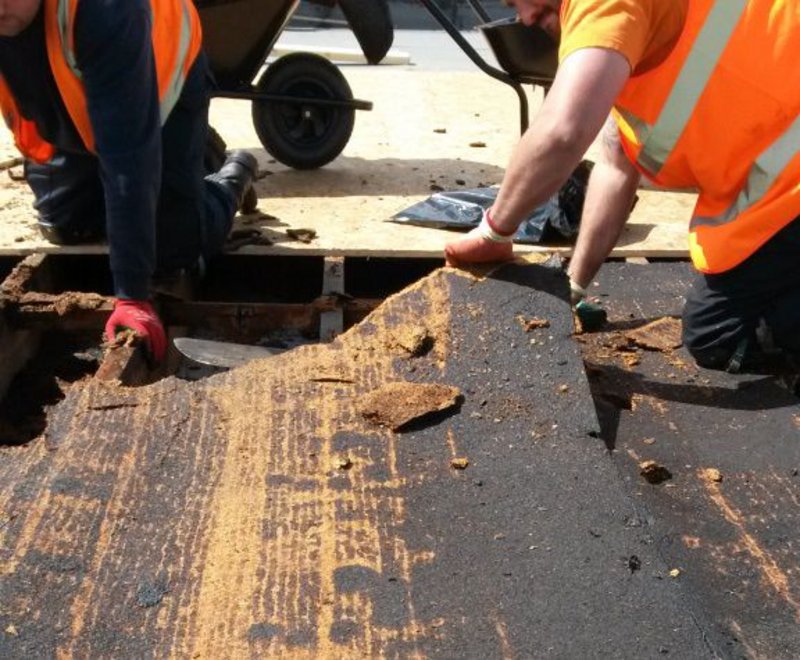 A school roof refurbishment in Glasgow: over 90% of the roof was damaged.
Technological developments have helped improve diagnosis. Drones can conduct visual roof surveys safely and thermal camera imagery can prove useful in helping to identify where leaks are tracking from. But ultimately a thermal camera won't tell you if you have a vapour control layer installed or the actual build-up of the roof. Core samples need to be taken to determine the actual roof build up.
Is the issue endemic in the UK's flat roofs? Maybe not, but at the moment interstitial condensation is the culprit in six of every hundred projects that I've surveyed. So, if you extrapolate that figure to the whole of the UK, how many roofs could that be?
If architects are working on projects where this problem might occur, SIG has a free roof surveying service. This will not only help to diagnose the issues but will recommend a cost-effective solution using one of a range of certified waterproofing systems installed by our network of accredited installers and backed up with robust warranties. Interstitial condensation might be a problem – but it is solvable!
Ian Dryden is SIG Roofing's business development manager, specification.