To make specification easier for architects, manufacturer Fisher & Paykel has designed its fridges, dishwashers, cookers and ovens around four core looks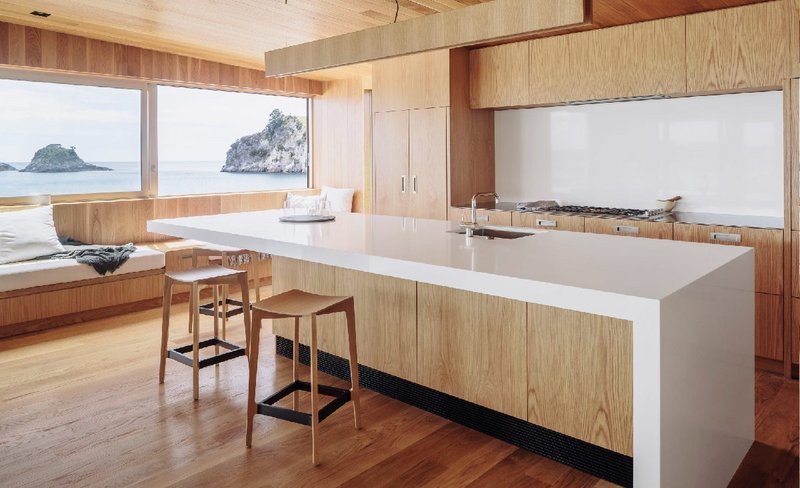 Fisher & Paykel Integrated: How kitchen appliances look is just as important as how they perform.
Haier Group-owned manufacturer Fisher & Paykel has built its range of appliances to fit any kitchen design and lifestyle.
Kitchens are no longer just utility areas. They are places where family and friends come together to cook, eat, work, homeschool and socialise. The kitchen is the heart of the home - a practical space that needs to function, but also one that has to look and feel like it belongs to the people who use it.
Fisher & Paykel has a different approach to appliance design and strong working relationships with architects and interior designers around the world. Its products are available in four styles to complement four core kitchen designs: Integrated, Contemporary, Minimal and Classic.
1. Integrated Integration allows appliances to be fitted with a custom front panel to match the cabinetry. Integrated appliances fit flush with minimal gaps and disappear into the kitchen. It's the perfect option for those with a social kitchen - where the focus is as much on entertaining as it is on cooking. Fisher & Paykel offers a range of integrated refrigeration products, as well as integrated versions of its groundbreaking DishDrawer Dishwasher.
2. Classic Not everyone wants to hide their cooking appliances away. For some, functionality is not something to conceal, but something to celebrate. The Classic Freestanding Cooker from Fisher & Paykel is the perfect statement piece for this kind of kitchen. With craftsmanship in every detail, it is beautiful to look at and beautiful to use.
3. Contemporary Many kitchen designers favour the sleek and beautifully balanced look of contemporary appliances. Fisher & Paykel products combine strong materials, sophisticated finishes and elegant design details with cutting edge technology and top performance.
4. Minimal This style is about simplicity. These are products that deliver powerful modern functionality, but with a singular aesthetic treatment. Minimal appliances are sophisticated and uncomplicated and can be treated as a design component that disappears into a kitchen design. Fisher & Paykel's new built-in ovens feature a black glass stainless steel trim and smooth and brushed surfaces in gloss and matt.
For more information and technical support, visit fisherpaykel.com
Contact:
0800 088 6601
---