Four simple things will guarantee optimum rooflight quality for specifiers and help protect building users for years to come. Leading manufacturer Sunsquare reveals what they are
All Sunsquare SkyView rooflights are accredited for air permeability, weather tightness and wind loading by the British Standards Institution.
The popularity of rooflights is soaring among specifiers and end-users. Flat-roof skylights are in demand for everything from high-end residential new-build projects to large-scale renovations in iconic commercial spaces, promising impressive aesthetics, enhanced ventilation and even convenient roof access.
But as demand grows, so does risk. The number of products coming to market is increasing - and architects are often shocked to learn that, even though rooflights involve putting glass over people's heads, the UK's flat-roof skylight industry is unregulated. This means the onus is largely on specifiers to make the smart product choices that will not only guarantee optimum quality, but will also help protect building users for years to come.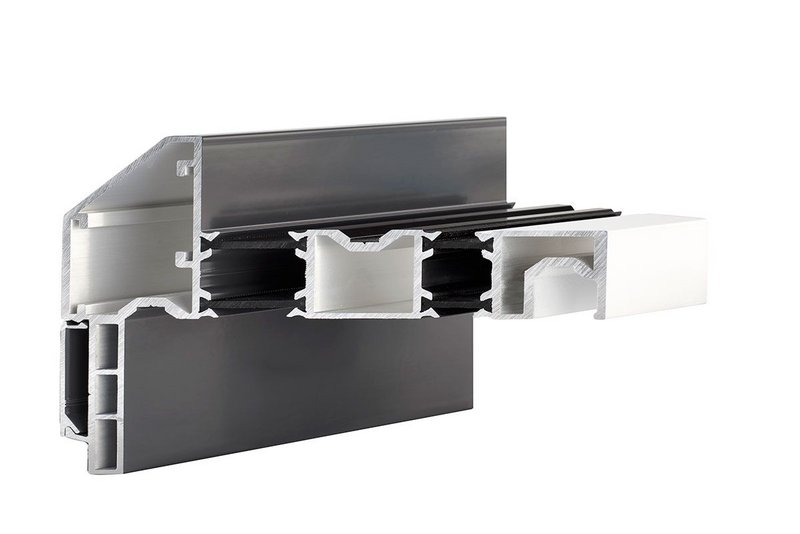 Thermal breaks are a sign of quality in a skylight. They prevent cold bridging by keeping internal and external temperatures separate.
When it comes to third-party accreditation, there are four things architects should demand of their rooflight supplier:
1. Kitemarks for quality While no mandatory standards currently apply to the market, quality management leader the British Standards Institution has developed a BSI Kitemark just for flat-roof skylights. Outlining minimum quality, durability and performance standards, the Kitemark provides buyers with a brand-agnostic comparison framework and an internationally recognised stamp of approval. Sunsquare is the only company in the world to hold a BSI Kitemark for flat-roof skylights and is calling on other manufacturers to follow suit and seek BSI certification as a way to provide proper peace of mind for customers.
2. Verified processes Specifiers looking for a benchmark to assess rooflight suppliers' quality management systems should look no further than ISO 9001. The world's most recognised QMS standard, ISO 9001 is designed to help businesses of all types improve their operations and demonstrate their commitment to quality. To gain ISO 9001 certification, businesses must undergo a comprehensive independent assessment and meet stringent criteria across all systems and processes. Only those rooflight manufacturers (like Sunsquare) that pass this rigorous audit can claim the ISO 9001 quality standard - and specifiers should expect nothing less from their suppliers.
3. Enhanced environmental management Skylight suppliers that hold ISO 14001 accreditation need to adhere to strict environmental policies - not just in their factories, but across all their sites. This provides third-party verification and assurance that businesses are consistently measuring (and improving) their environmental impact. As part of its ISO 14001 accreditation, Sunsquare has been shown to be continuously reducing waste and energy use, as well as enhancing efficiency across all its operations.
4. Long-term protection Quality products and processes are the first things to look for when comparing rooflights - but it does not stop there. Choosing a truly future-proof product means opting for one that is backed by a comprehensive and long-term warranty. For absolute peace of mind, look for an insurance-backed warranty that covers the product and installation rather than just the installer. Sunsquare recently became the first flat-roof skylight provider in the UK to offer insurance-backed warranties for 10 years. The new enhanced warranty is now available on all products in the Sunsquare portfolio, giving customers a trusted way of bringing natural light and ventilation to a multitude of architectural projects.
When it comes to quality, manufacturers should be going above and beyond. In a recent triple audit, Sunsquare was awarded the BSI Kitemark accreditation for another three years and it also achieved both ISO 9001 and ISO 14001 standards again - with no non-conformities in any of the three assessments. Not only was this another first for Sunsquare, it is also a first for the rooflight industry.
For more information and technical support, visit: sunsquare.co.uk
Contact:
01284 848798
---