OB Architecture specifies Glazing Vision Flushglaze rooflights to bring 1970s Winchester home out of the dark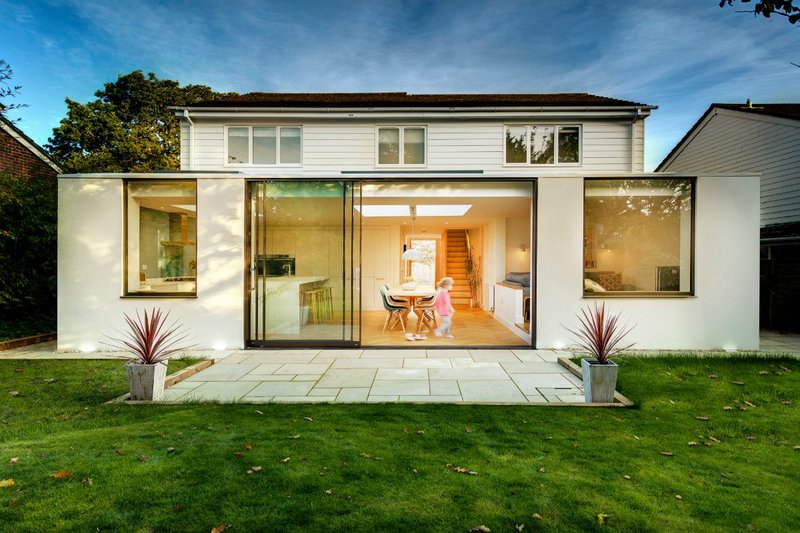 The 1970s property transformed by OB Architecture.

Credit: Martin Gardner Photography
The homeowners of a 1970s property in Winchester, Hampshire wanted to improve the layout of their downstairs rooms. They appointed OB Architecture to take on the project. The architects were keen to push the boundaries of design in order to transform the cramped property into a bright and airy family home.
The owners wanted a ground-floor extension that would create a flow between all the downstairs rooms and link to the garden. Rooflights were essential for bringing light to the downstairs family areas.
Two Glazing Vision BBA-approved flat glass Flushglaze rooflights were specified to brighten rooms previously starved of sunlight. The minimalist fixed rooflights have 'frameless' internal views and, in the Winchester property, have doubled the amount of light coming in.
The family now enjoy the additional light and the connection between all the rooms and the garden, something that wasn't possible previously because of small windows and a lack of direct access from the kitchen.
For more on this case study, visit glazingvision.co.uk/case-studies