Designers of this modern home specified a Glazing Vision sliding-over-fixed rooflight to maximise daylight, enable roof access and open up the views to Poole Harbour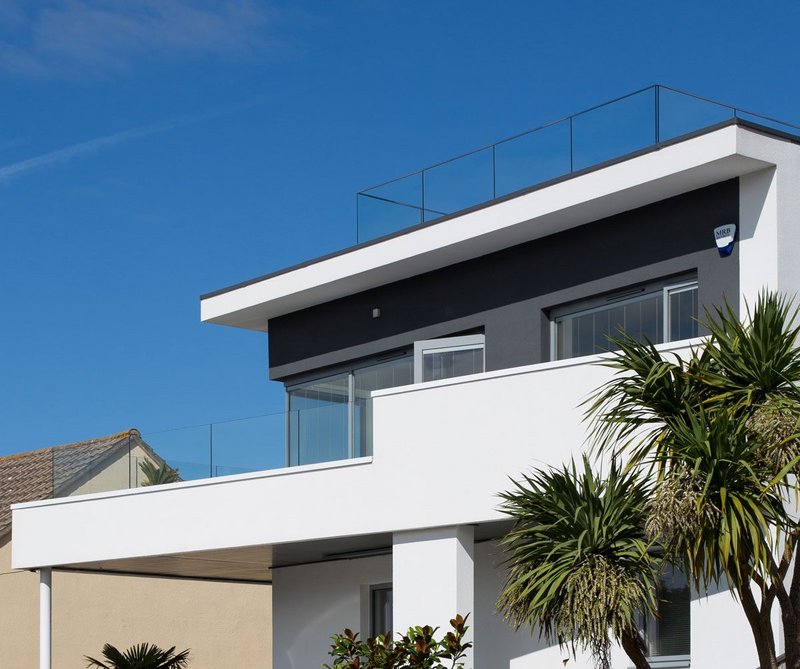 RB Studio Architects designed a modern two-storey house with an upside-down living arrangement to take advantage of the views, with living accommodation on the first floor and bedrooms at ground level.
The owners of a 1960s property in the bustling tourist resort of Poole in the east of Dorset were looking to modernise their home and take advantage of the views towards Poole Harbour. The most cost-effective way for them to realise their dream was to knock the house down and start again.
Key to RB Studio Architects' new-build design is a main staircase leading up to a large sliding rooflight and fixed flat rooflight by Glazing Vision that allows natural daylight to flood the central circulation space. As well as creating an airy, open-planned feel, the innovative sliding rooflight opens up a means of access to the roof terrace, allowing the owners to enjoy spectacular views of Poole Harbour.
Engineered by Glazing Vision, the 3400x2394mm Sliding Over Fixed rooflight combines a sliding pane of glass that retracts over a fixed one. This combination allows in as much natural daylight as possible while maintaining a retractable element that can be used to improve natural ventilation and connection to the outdoors.
The final result is a breathtaking new-build home that has delivered exactly what the homeowners were looking for.
For more on this case study, visit glazingvision.co.uk/case-studies