Glazing Vision's wall-abutted Flushglaze design unlocks natural light at this award-winning refurbishment, enhancing old materials and highlighting new additions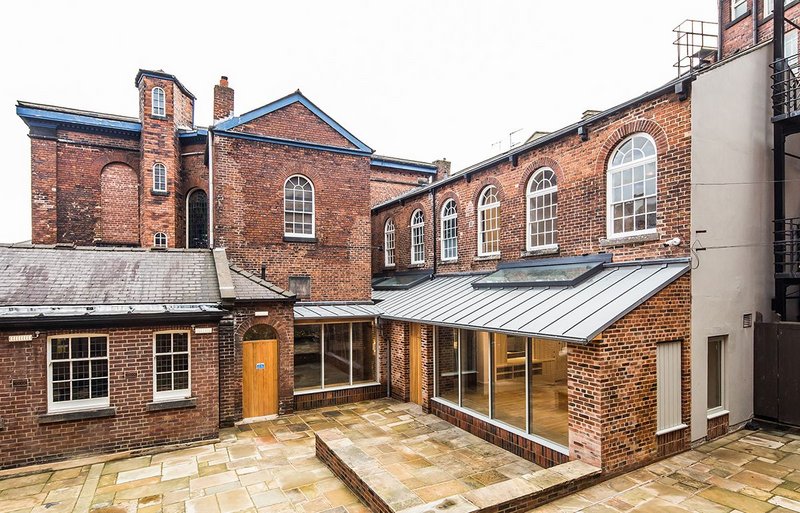 The Hollis Building project by Chiles Evans + Care Architects unites two back-to-back chapels. A new extension floods the spaces with daylight.

Credit: Dug Wilders
The Hollis Building in Sheffield is a former Sunday school that serves as a social space, housing facilities for both Channing Hall and the city's historic Upper Chapel, both of which are Grade II listed landmarks. Chiles Evans + Care Architects were hired to reorganise and modernise the space and maximising natural light was one of the main objectives.
The Flushglaze provides frameless internal views that suit a scheme aiming to blend old and new respectfully. The contemporary rooflights and zinc roof are understated in this heritage setting and echo the traditional use of glass and lead.
Glazing Vision Secure and Secure+ rooflights are Building Regulations approved and Document Q compliant. Each skylight is double glazed with a heat soak tested low-emissivity outer pane and a laminated inner pane.
The Hollis Building has been awarded a number of accolades since its completion, winning Regional Small Project of the Year and Regional Project Architect of the Year for Jen Langfield at the RIBA Yorkshire Awards 2019. The judging panel noted the positive impact of the rooflights to the overall scheme.