New flooring range offers specifiers bold, bright colour, nature-inspired pattern, sustainable solutions and a high-performance protection system against dirt and stains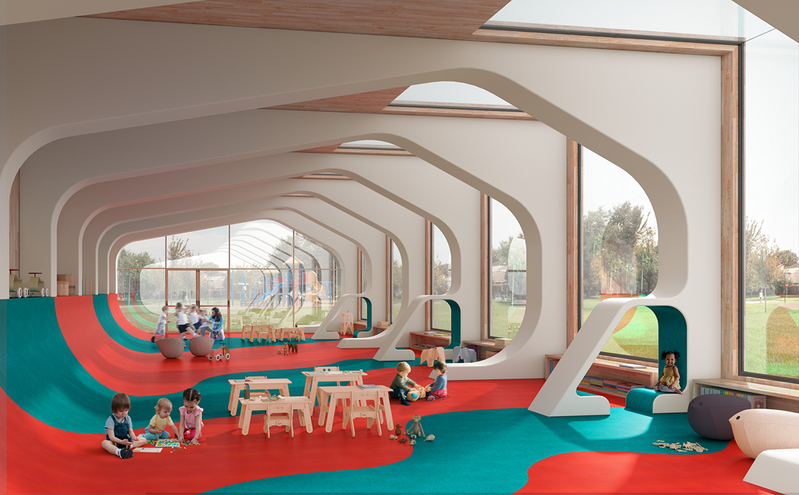 The Gerflor DLW Linoleum flooring range features 159 naturally inspired colours. Shown here: Uni Walton DLW Linoleum in Pompeii Red 0010 and Spring Blue 0095.
The new DLW Linoleum range from flooring specialist Gerflor is inspired by nature and boldly designed. It offers architects and specifiers a large selection of hues and colours.
Suitable for multiple settings, from education and healthcare to retail, hospitality and offices, the DLW Linoleum collection delivers impressive performance and comfort underfoot.
Gerflor is the first worldwide company to introduce a revolutionary surface treatment for linoleum. Its high-performance Neocare protection system applied to DLW Linoleum offers a hardworking, durable shield against dirt and stains, cutting down on cleaning and maintenance.
The manufacturing process offers high quality sustainable solutions by using 98 per cent natural (bio-based and mineral) components, 76 per cent rapidly renewable materials and up to 40 per cent recycled content.
For more information and technical support, visit gerflor.co.uk
Contact:
03332 412901
---