Two glazing products for flat and pitched roofs bring light deep into the darker interiors of older houses, creating healthier, happier homes for their occupants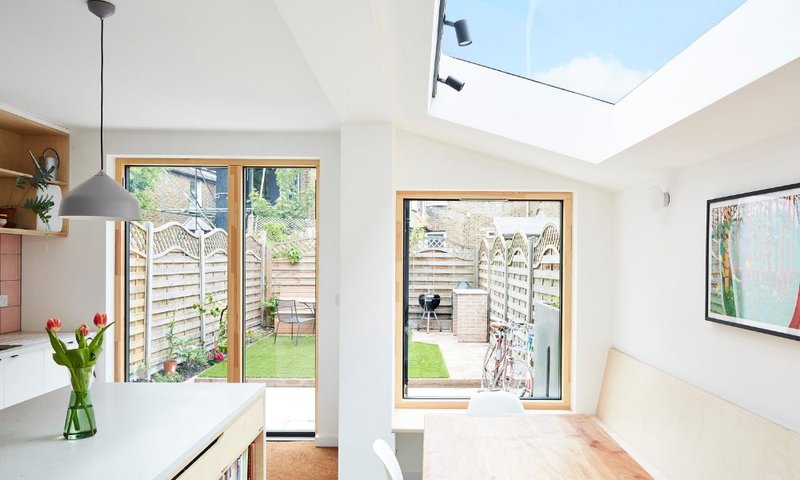 Glazing Vision Pitchglaze fixed roof window at one of five Victorian homes in Hackney, London refurbished by specialist practice ARCHEA.

Credit: Mai-ling Leung of ARCHEA
Specifying Glazing Vision's Flushglaze fixed rooflights and Pitchglaze fixed roof windows can transform your clients' lives, turning their dark and sometimes dated properties into light-filled modern homes.
Glazing Vision has worked on a number of projects with architects ARCHEA, the Victorian house experts specialising in adapting period homes.
This type of housing stock regularly demands an uplift in natural daylight and Glazing Vision has formed a great relationship with ARCHEA, helping the practice create well-lit home environments for families.
The Flushglaze fixed rooflight is a minimalist, fixed rooflight with frameless internal views that allows as much natural daylight into a room as possible. Designed to fix to the upstand, it has been rigorously tested and certified to many different standards, including BBA.
The Pitchglaze fixed roof window is a UKCA and CE marked roof window designed to be installed in pitched tiled roof applications flush with the tiling line, providing lots of natural daylight.
Find more on the ARCHEA case study at glazingvision.co.uk/case-studies/archea