Architects serious about creating sustainable showering and bathing solutions for their clients are specifying brassware with innovative aerator and flow-control technology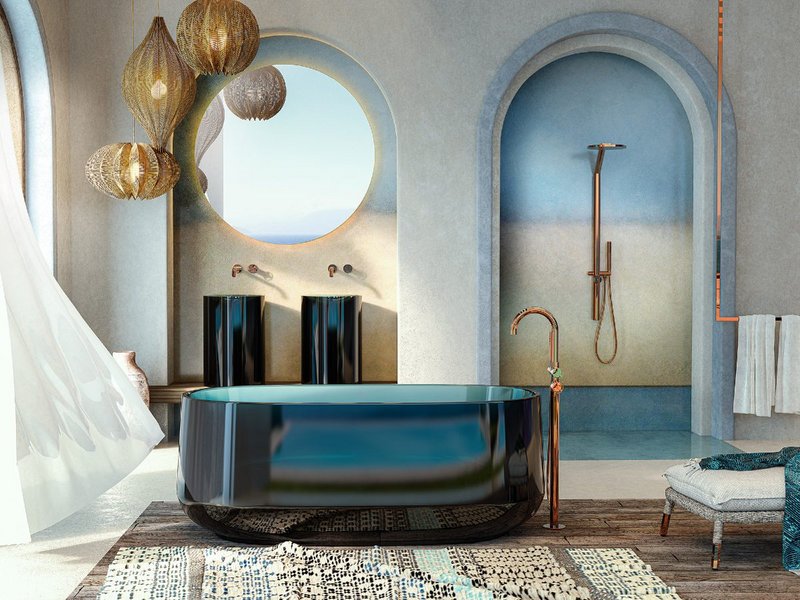 'We work to preserve precious resources while creating dream spaces that enhance personal wellness,' says Mr Ziggy Kulig, founder and CEO, Graff.
Brands working with water have a responsibility to design and manufacture products that use as little of it as possible.
US company Graff utilises an innovative lean manufacturing management model in the production of all its bathroom products.
The aim is to eliminate waste in the form of time, energy and materials so that each process becomes as efficient as possible.
Graff's manufacturing process involves engineering, metal finishing and modernised plating, but it has a zero-discharge system that recycles 100 per cent of its brass and paper products.
Reasons to specify Graff 1: brass
Brass is one of the key materials in Graff's products.
Graff uses brass that is virtually free from nickel and lead.
It is a pioneer in eliminating any minimum lead residue from the water supplied through its products.
Brass is a stable alloy that needs few additives in its preparation so it is easier to recycle.
It has a low melting point and easy workability so it takes low amounts of energy to create products with it, reducing Graff's overall carbon footprint.
All Graff brassware is manufactured and developed in compliance with drinking water regulations, based on the most restrictive health and environmental protection criteria.
Reasons to specify Graff 2: conservation technology
Graff's brassware utilises conservation technology that does not compromise avant-garde design or performance.
Since the beginning of 2022, all Graff products have come with in-built water flow control and water aerators. As water is pumped full of air, consumption is reduced and droplets feel softer.
Graff taps with flow reducers use 50 per cent less water than standard taps without flow reducers.
The firm's thermostatic showers have pre-selected water temperature modes, which save energy while increasing user comfort.
Graff is an actively green company with sustainability at the heart of everything it does.
It offers architects and specifiers transformative collections for bespoke bathrooms with an emphasis on versatility, sustainability, customisation and personal wellbeing.
For more information and technical support, visit graff-designs.com
Contact:
Graff Europe, +44 2081337645
delia.lakwera@graff-designs.com
---