The National Gallery's controversial history began with its first design. Can the shortlisted contenders to revamp the infamous Sainsbury Wing be sure it is over?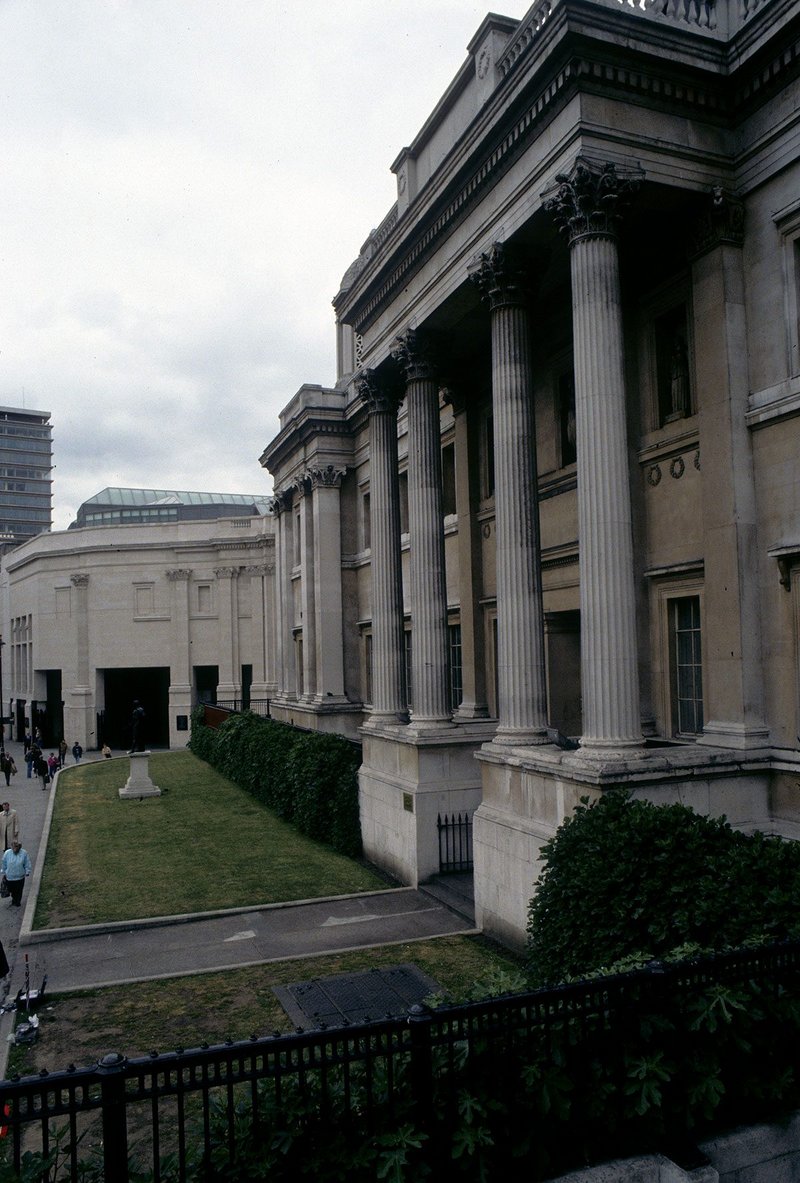 Venturi & Scott Brown's 1991 Sainsbury Wing main entrance seen from along the south front of William Wilkins' 'excessively episodic' 1838 National Gallery.

Credit: Tim Benton/ RIBA Collections.
If the past is never dead, or even past, the six practices just shortlisted to upgrade the National Gallery's Sainsbury Wing might be wise to remember William Faulkner's warning. From the Goliath Chipperfield via Asif Kahn to David Kohn, alongside close neighbours Caruso St John and Witherford Watson Mann, are the contenders all being offered a poison chalice?
After all, the building's the stuff of infamy: Prince Charles' 1984 'carbuncle' speech at the RIBA's 150th anniversary dinner and the subsequent ditching of ABK's high-tech competition winning extension for Robert Venturi and Denise Scott Brown's postmodern riff. But history deals a cruel hand – Venturi's 1991 Pritzker Prize would not, despite appeals, be retrospectively extended to Scott Brown, and some even say their gallery coup deprived them of the Royal Gold Medal itself. Learn from Las Vegas: you win some, you lose some.
So do not go gentle into that good fray, Annabelle Selldorf of New York's Selldorf Architects – the only non-UK firm on the list. I'm sure fellow American Scott Brown will keep a keen eye on developments. Hailing from the city that made Edward Bernays, godfather of public relations, it's almost a given that you'll be able to 'vastly improve the welcome experience'.
But note: neither the original nor latest of the building's architects escaped trouble. Historian HR Hitchcock opined the Trafalgar Square face of William Wilkins' 1838 gallery was 'excessively episodic', and Dixon Jones, the last to work on it, had to shut up shop last year. So be careful what you wish for: the Wilkins jinx might actually be a thing, and the saga set to run and run.