... how disappointed I was when I first saw Zaha Hadid's IBA housing.
To be honest, that wasn't why five of us had spent 12 hours in a Mini racing to Berlin. It was the day after our Bartlett Diploma show in 1995 and the aim was to make it in time for a sektfest aboard a party boat on the Spree for the opening night light-up of Christo and Jeanne-Claude's 'Wrapped Reichstag'. I'd missed The Wall coming down, so wanted to make damn sure I'd see one getting covered up.
The next day, no doubt hungover, I went expectantly to Stresemannstrasse and my heart sank. Perhaps I had spent too long staring at Hadid's paintings; black and blue canvases of a bruised world in warped isometric; a dull skin from which designs broke free in a riot of red, orange, turquoise, International Blue. But the block in front of me seemed tethered, beached, lumpen; a reality that bore no relation to the image. I felt that, unlike Christo, she'd failed to deliver on the possibility of something new.
Later I recognised I'd underestimated her, and saw the industry would take time to reach the levels to realise her vision. A world where museums could rise free of the ground; where floors, as if oiled, would slide past each other, where forms could slip down and peel off mountains. In her paintings, Hadid dared us to believe buildings could fly – that's unforgettable.
---
Jan-Carlos Kucharek enjoys three of this issue's out-takes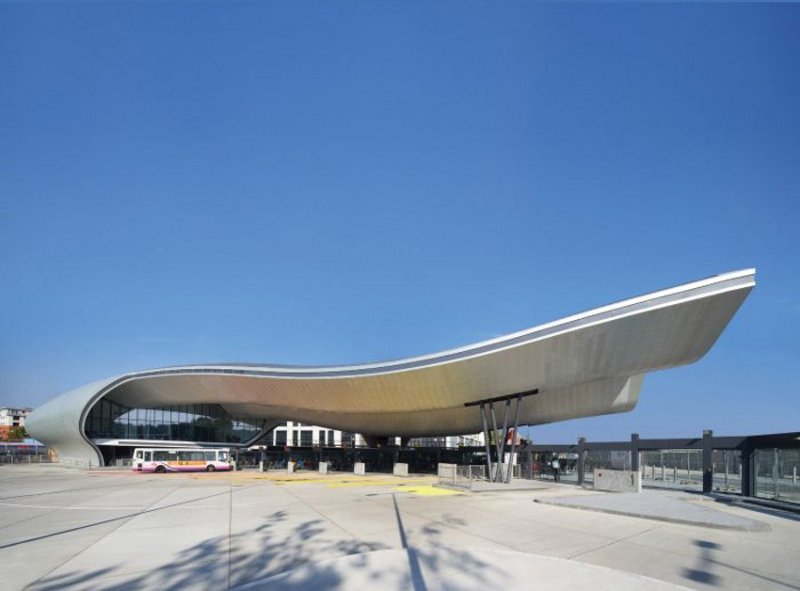 BUS LIGHTYEAR
It's always the way, none for ages then 10 come along at once. Last month website DesignCurial announced its 2016 World's 10 Best Designed Bus Stations, four of them in the UK. These offerings seem either pointy, as in Norwich, or blobby, like Bblur Architects' apparent omnibus homage to Georgian astronomer William Herschel in Slough (above). Herschel lived with his sister Caroline in nearby Datchet, grinding his telescope mirrors for a reputed 16 hours a day. He wouldn't have been interested in the No 61's local service to Slough, but Caroline, bored as she must have been with seeking a planet 1.7bn miles away, surely would.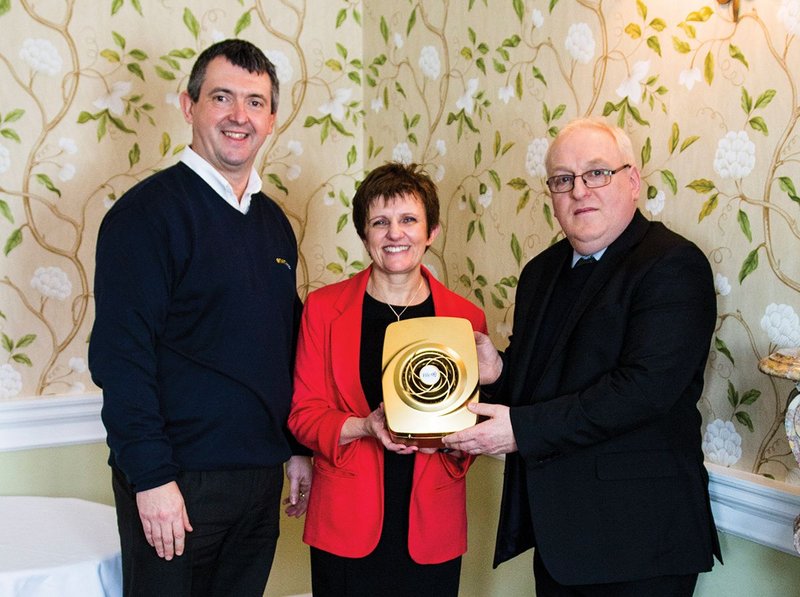 AIR SHIRE
Forget the hole in one so immediately associated with the Home of Golf, St Andrews in Fife. How about the Hole in One Million that ventilation manufacturer Envirovent has just celebrated? The Yorkshire-based firm presented a gold- plated filterless fan to Fife Council's Judy Hamilton to mark the millionth hole knocked through an exterior wall in the UK to accommodate its products. Fife Council has over 25,000 of them in its housing. The high tech, low energy extract unit obviates the need for a filter and reduces condensation issues for tenants; for whom mould acquaintance should definitely be forgot.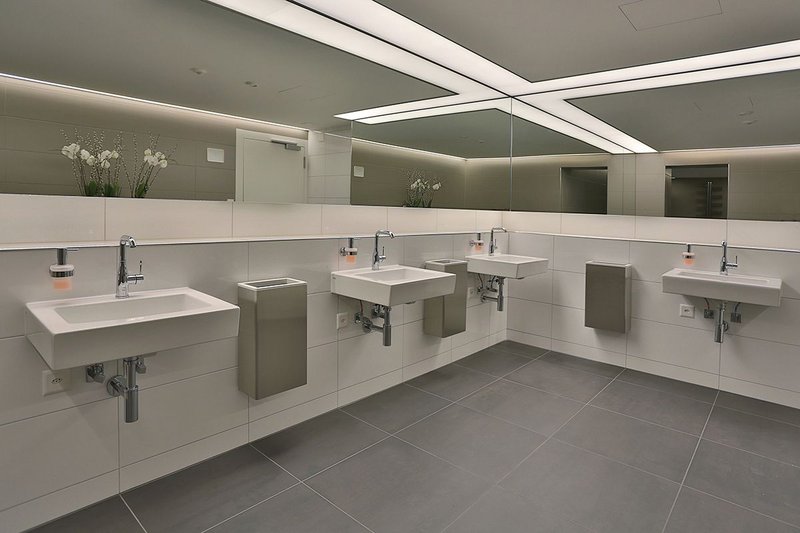 EURO PAN
As home of the annual meeting of the world's political and financial elite, you imagine that there's a lot of handwashing in the Swiss alpine town of Davos. Thank goodness for the wonderful bods at Grohe, who've fitted the washrooms of the 12,000m2 conference centre with its Essence basin taps and Sensia IGS shower toilets, offering 'a variety of personal cleansing programmes' – perfect for a profession so often caught with its trousers down. The functions are remote control too, managing direction, jet strength and heat, which should leave commanders-in-chief feeling right at home – but I won't drone on about that.
---