Keeping up to date with the latest technology enables architects to specify water-saving taps and sanitaryware that help their commercial bathrooms meet higher certification standards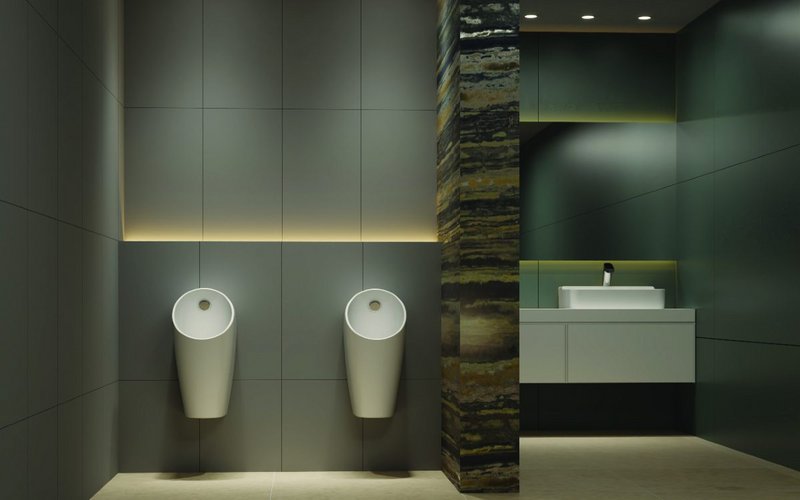 Armitage Shanks Sphero urinals and Ideal Standard Intellimix smart tap.
From commercial offices to hotel lobbies, a well designed washroom with sustainability at its core plays an important role in helping specifiers meet crucial targets, such as those set out in BREEAM and LEED.
Ideal Standard's smart Intellimix tap features a 1.9 litre per minute flow regulator and a programable water flow duration that uses 85 per cent less water than a standard single lever tap.
Intellimix mixes soap with air to create an economical soft foam that is pleasant to the skin. By dispensing the perfect amount of soap and water with each handwash, the tap significantly cuts down on costs and wastage.
Sphero urinals from Armitage Shanks have been designed with water saving in mind and feature a smart hybrid flush system with sensor technology that can activate only when needed. Half-flush WC systems with splash-free AquaBlade technology also save water in busy commercial washrooms.
For more information on sustainability and water-saving products, see Ideal Standard and Armitage Shanks' Singular Solutions Sector Books, which bring together both manufacturers' expertise across a wide variety of commercial sectors.
For more information and technical support, visit idealspec.co.uk
Contact:
01543 413204
---