The Ideal Standard innovation can be used with multiple sanitaryware ranges and flush plates, including touchless versions with Italian designer credentials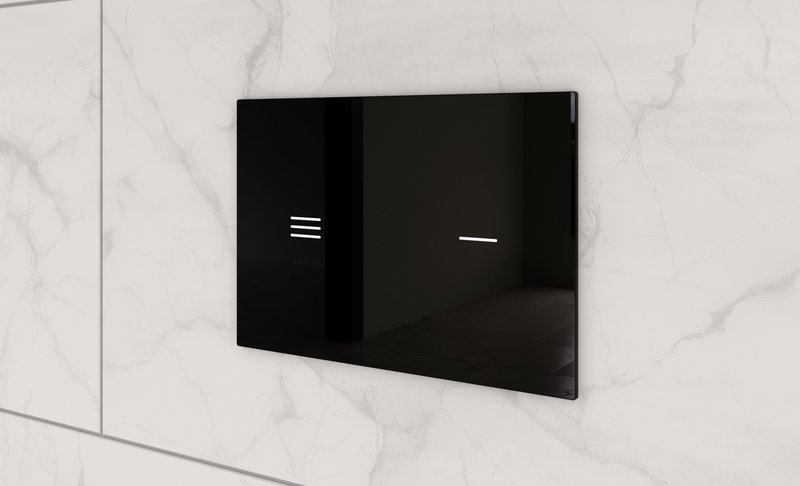 Symfo flush plate in black tempered glass by Italian design studio Palomba Serafini Associati for Ideal Standard.
ProSys, from Ideal Standard, is a complete in-wall system for wall-hung toilets, basins, urinals and other accessories in washrooms and marries industry-leading technology with world-class design.
One of the standout features of the range is the choice of flush plates that come in various shapes, colours, functions and materials. They are available with mechanical, pneumatic or ultra-hygienic, non-touch electronic activation and are compatible with most WC ranges from Ideal Standard.
The ultra hygienic, touchless Symfo and Altes flush plates were created by Italian studio Palomba Serafini Associati. The minimalist, borderless contemporary designs are available in black or white tempered glass (Symfo) and ceramic material (Altes). Both have backlighting that is preconfigured to blue, but can be changed during installation to display red, yellow, white, green, purple, orange or purple, depending on preference.
For greater reliability, durability and complete peace of mind all products in Ideal Standard's range have been built to last, with corrosion-resistant frames tested to the highest noise, stability and build standards.