What: Node, services integration Where: In a ceiling near you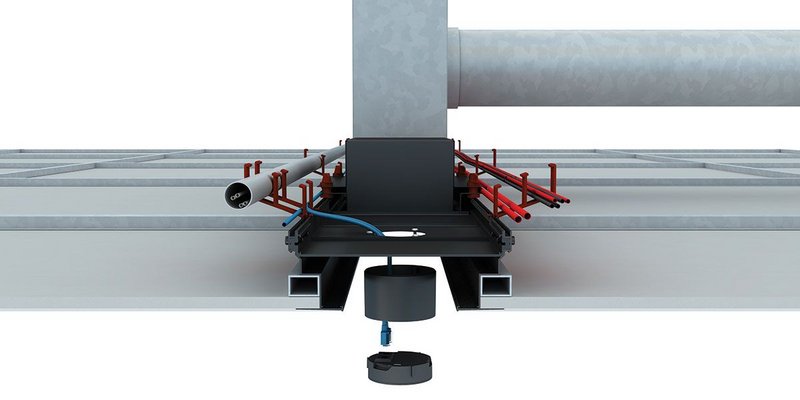 Frustrated by the difficulties of co-ordinating building services in an aesthetically-pleasing way, Foster + Partners has come up with its own integrated system for ceilings. Node is the result of a five year concept study to rethink services integration, developed in collaboration with mechanical services, electronics and controls manufacturer Price, and lighting specialist Artemide.
Foster's head of industrial design Mike Holland says architects often spend far too much time trying to control the visual noise of elements such as sensors and speakers. Even specifying the same shade of white can be a problem.
Fosters has created a visually quiet, calm and cohesive system with the flexibility to incorporate a sufficiently wide range of technical equipment including lighting, security, fire prevention and air distribution, in a variety of mounting options. Crucially, all devices can be specified and commissioned as a single system.
As well as the devices themselves, Node consists of a family of interfaces, tracks, channels and networks that share the same visual language. Central to the Node concept is a constant 90mm diameter for all circular devices, the smallest dimension that didn't compromise the quality of any element. Within these devices – down/spot light; emergency light, sprinkler, concealed sprinkler, speaker, security camera, multi-function sensor and a rose node with an open protocol to accommodate pendant lights by other manufacturers – are incorporated various reciprocal interfaces [see sidebar] in the Node system including flush, channel or suspended track options.
'These interfaces give a flexible system that still allows the creation of something that's tailored to the building,' says Holland.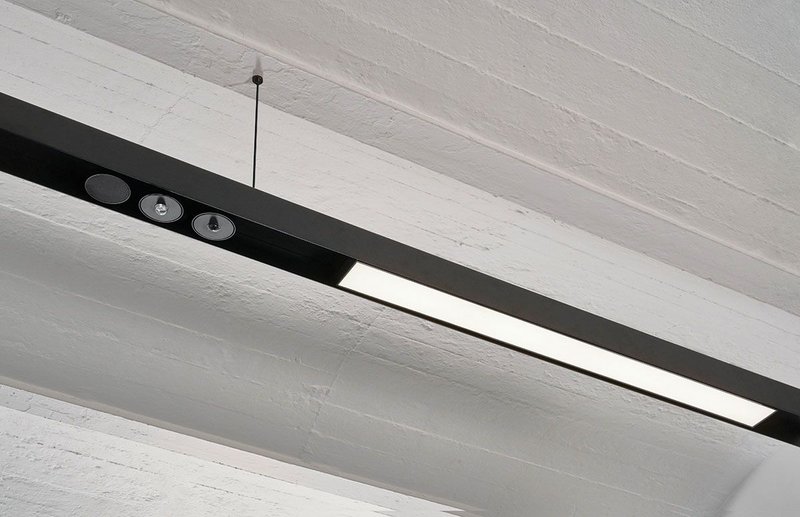 The third aspect of Node is its network. While the initial motivation was aesthetic, as the project developed it evolved to include a network of intelligent devices with integral controllers and standardised wiring, power and communication. This means devices are able to 'talk' to each other by sharing data such as temperature or light levels, and act accordingly. The network also allows changes to be made to the control of building services as required – for example if an office is sub-divided – without having to open up the ceiling and intervene physically to create new networks for different zones. All Node devices can be individually adjusted via a wall-based control interface.
According to Price's vice president for design and business development, Julian Rimmer, co-ordination of building services in the ceiling has long been a 'known problem' for architects and designers. He expects both the design team and client to appreciate the pre co-ordinated nature of Node, which will simplify the installation and lead to a more flexible, easily maintained and aesthetically-pleasing result. The simpler installation also offers potential energy consumption savings from a more rational, co-ordinated system. As a result, the design team expects Node to be cost-neutral.
'The devices themselves are simple and minimalist with no unnecessary use of materials which can drive up costs, and are designed for cost-efficient manufacture,' says Rimmer.
Node has been installed in Price's London offices and is available commercially from next year, with the lighting system offered separately by Artemide as the Hoy range. Foster and Price expect Node to evolve, with potential to incorporate additional devices such as illuminated signs and air quality samplers.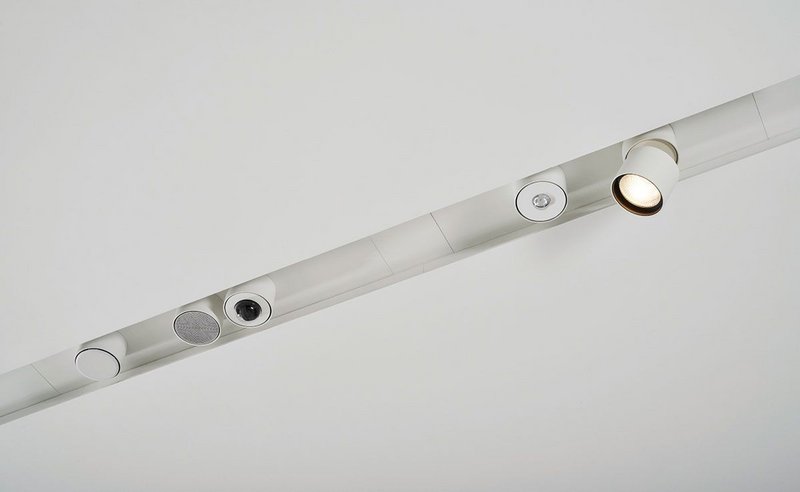 Node interfaces

Node's interfaces are designed to accommodate the 90mm diameter devices in a variety of ways. These are surface mounted (40mm depth); flush mounted (with or without trim) and channel mounted (flush or recessed). Track mounted devices suspended from the ceiling are also an option, envisaged with existing buildings in mind. A channel option incorporates cable management hooks and is suitable for use with a 6in speaker for multimedia, higher end sound and hidden HVAC diffusers. The 3in round node speaker can be used with any interface as long as there is enough depth in the ceiling. Node's recessed channel mountings can interface with any ceiling type including timber, plaster, metal and fabric. For the latter, Foster's designed an interface with Kvadrat's acoustic fabric panels. The standard system is available in aluminium channel and track components and profiles and with white and black plastic device casings, although there is scope for customisation.