...about New Year's Day and looking forward and more about looking back with the Housing Bill.
No sooner had David Cameron announced that not only is the government going to push the 'voluntary' Right to Buy on Housing Associations (who are charities, not public bodies by the way, with no interest in selling off homes) but they're also looking to force local authorities to emphasise Starter Homes at '80% of market rate', rather than social housing. It is part of his 'national crusade to get homes built' and to see an end to Generation Rent. Quite how this policy is going to pan out remains to be seen, but as no volume housebuilder has any interest in seeing house prices fall, I fail to see how even this carrot will result in the 200,000 homes a year it's apparently going to generate. But with the average home in England and Wales, according to the latest figures from the Office for National Statistics, being 8.8 times the typical 2014 salary, the mere availability of a property is something of a moot point. It also flies in the face of the planning system's public duty to create cohesive, mixed communities, not only taking us back to pre-Thatcherite policies but even earlier than Atlee and Bevan – before the establishment of the Welfare State in fact. And 'Generation Buy'? You have to ask yourself, who exactly is buying?
---
Jan-Carlos Kucharek enjoys three of this issue's out-takes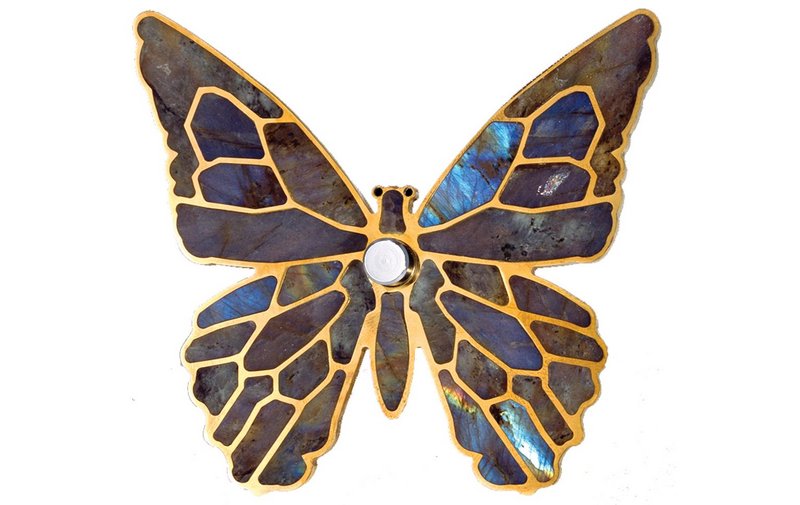 Butterflies...
Sick of specifying cheap white plastic switch plates for your residential designs? Perhaps it's time to switch – literally! Meljac – 'the leading French name in upscale switches' (as if there'd be a lot to choose from) – has launched the Prestige collection of electric switch plates studded with semi-precious stones to bring cachet to your three-way. Mother-of-Pearl, Lapis Lazuli, Malachite, you name it... if it took 10 million years of geo-thermal activity to form, these 'lapidary craftsmen' can pop it on your socket. Our favourite is the Labradorite butterfly switch plate, a stake driven through its tiny insect heart by a silver dimmer spigot. How about that for the devil in the detail?
---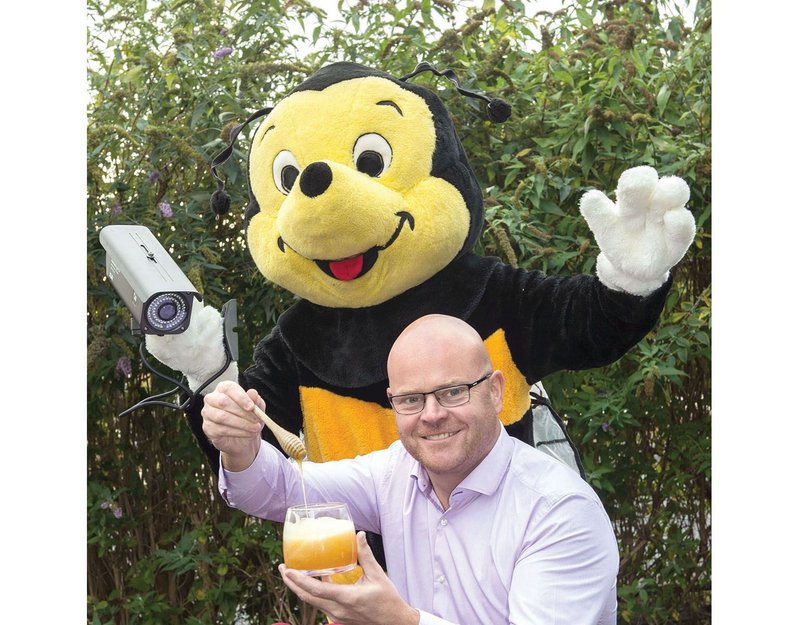 ... Bees...
Hives are often used as an analogy for the hierarchies of our society, what with their workers, drones and queens, but it's a symbol of commercial endeavour too now, with German supermarket Aldi installing eight hives outside its HQ in Atherstone, Warwickshire. And as bee populations decline so their value is increasing – 30,000 of them and three queens were nicked from a farm in Anglesey only this summer. Cue Hadrian Technology boss Gary Trotter's installation of CCTV cameras – not only to keep an eye on the hives but allowing live feed of their antics to a giant screen in Aldi's reception. It's not Big Brother, but with its honeycomb, it's infinitely more wholesome.
---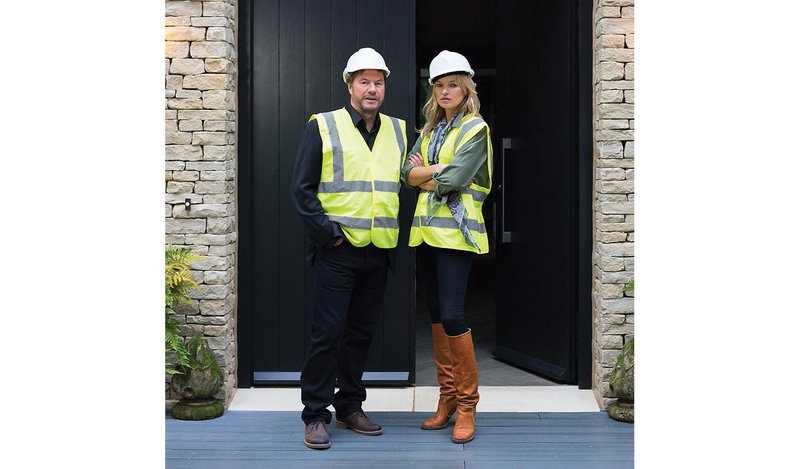 ... and party animals
Time was when a foray by supermodel Kate Moss to the Cotswolds would end with her stumbling out of Babington House private members' club. But it seems she has a nose for design too. Yep, for a mere £2.5m you can experience the 'Barnhouse' – luxurious, plush interiors inspired by her jetset lifestyle at luxury developer Yoo's 'The Lakes'. Enjoy her mirrored stainless four-poster bed atop deep pile shaggy carpet, fur throws, TV cabinet with silver thunderbolt – homage to Bowie – and works by famous artist friends. You'll have missed her 'The Beautiful and the Damned' birthday party, but for another £2.5m, ask her nicely and she might just throw one in…
---