Upgrades to the AA110 solution from Kawneer mean architects can create robust facades with heavier glass that can withstand high levels of building movement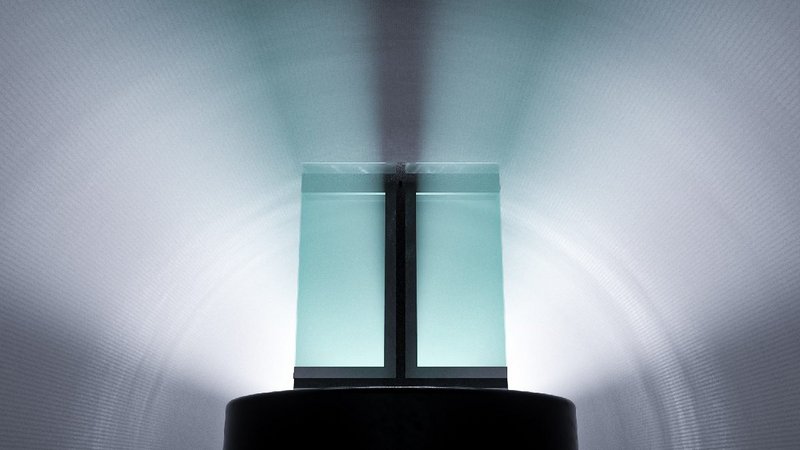 Kawneer's Structural Silicone Glazed (SSG) AA110 curtain wall system: Now with a new expansion joint, redesigned toggle system and glass clamping rails.
Facade solutions specialist Kawneer has launched a series of enhancements for the Structural Silicone Glazed (SSG) variant of its AA110 curtain wall system.
The AA110 system has been used on many prestigious commercial developments in the UK and across Europe. It is recognised as an industry-leading architectural curtain wall system and is also available in a capped version.
The three innovative enhancements include a new market-leading expansion joint capable of withstanding +/- 5mm of building movement in the SSG solution and a capped option that allows for a +/- 15mm of vertical movement.
The SSG solution has a re-designed toggle system and glass clamping rails to allow for greater slab deflection and differential movement. This increases the flexibility of having the refined aesthetic finish of a silicone glazed facade without compromising the trend for reduced slab sizes and cost.
The new building movement joint is located at each slab level and is therefore concealed by spandrel glass or panels. The specialised engineered foam seals expand and contract with the movement of the structure.
Contemporary facade design demands larger glass panes, unobstructed views and increased natural light. The AA110 65mm system with its deeper glazing rebate is able to support floor-to-ceiling glazing and withstand high levels of building movement.
Architects demanding a clean flush facade exterior can also select a purpose-designed Concealed Vent option. This utilises a structurally bonded double-glazed unit and slim aluminium profiles and allows the curtain wall system to be installed with no obvious external indication of the vent location, enhancing the overall aesthetics of the facade.
It provides the flexibility and freedom to create a seamless design, while fulfilling ventilation requirements for optimised comfort. Available as a top-hung vent or a parallel-opening window, both variations can have manual or motorised operation, featuring neatly concealed chain drives and integrated locking drives.
The AA110 is suitable for vertical and sloped applications, including faceted walls. As with the AA100 system, the AA110 offers a range of construction methods, including zone-drained and mullion-drained options.
Ensuring compliance with the latest building standards, the AA110 system has been rigorously tested during development to perform in all UK climatic conditions. In consultation with the CWCT, an enhanced version of the Standard for Systemised Building Envelope: Sequence B programme was developed. This included a series of performance tests while the SSG expansion joint was in compression, extension and in the neutral position.
Benefiting from even greater flexibility, increased weight and concealed vent enhancements, this product innovation from Kawneer gives architects ultimate design freedom, by providing exceptional performance in building movement, visual aesthetics and occupant comfort.
For more information and technical support, visit kawneer.co.uk
Contact:
01928 502604
---