LandTech's free ebook for architects is a valuable resource on the post-pandemic high street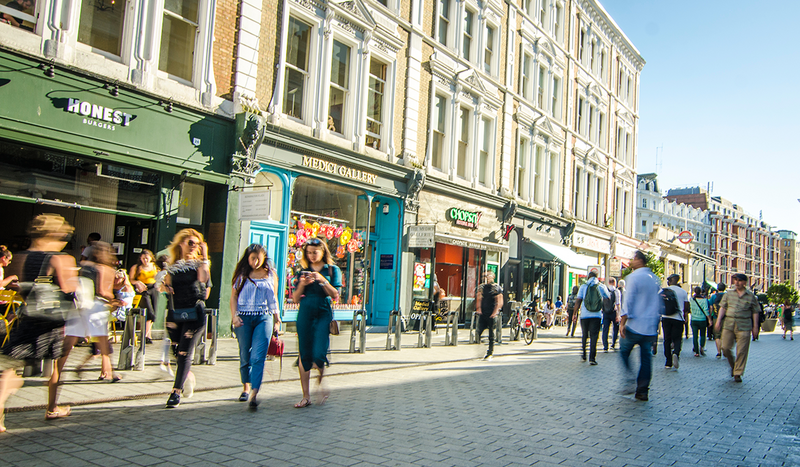 LandTech: High streets aren't disappearing. They are changing.

Credit: Willy Barton/Shutterstock.com
The PropTech company LandTech has put together a free guide for architects on post-Covid high-street developer plans in England and Wales.
The guide draws on data from the firm's software services LandEnhance, which provides planning research tools for architects, and LandInsight, which collates site-sourcing data for developers. Together they sit under the umbrella that is LandTech.
The high street has been fighting threats on all fronts, from business rates and out-of-town retail to online shopping and Covid-19. Pointing to the pattern of high-street chains facing closures (see below), LandTech believes a big retail shift is taking place.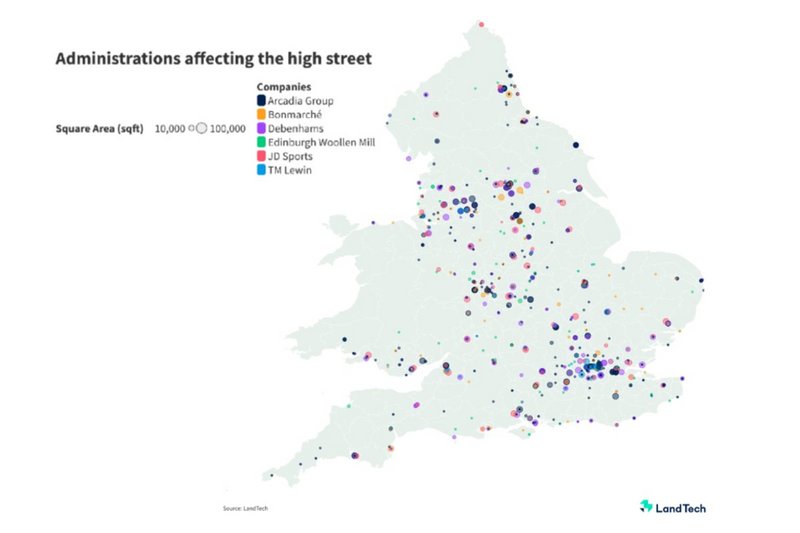 Mapped: Administrations affecting six high-street companies in England and Wales.

Credit: LandTech
Whether high streets continue to provide places to shop, socialise and relax or become spaces for housing will depend on the policy changes put in place to help stimulate growth, suggests LandTech. It cites new permitted development rules around change-of-use which, it says, could help save these spaces or be the death of them, cutting the diversity and mix of buildings.
LandEnhance data shows that in 2019, 20 per cent of high-street planning applications were retail based. In 2020 this dropped 5 per cent. Whether those figures creep up again will depend on future incentives to keep high streets the same and on what developers think they could do differently.
LandEnhance data enables LandTech to see recent planning applications for empty retail units, which provides valuable insight into what developers are thinking about for the year ahead.
LandTech's free guide, '3 Things Architects Need to Know about Developers in 2021', considers the opportunities developers are looking to embrace in 2021 and what they could mean for architects, including:
What (and where) developers are looking to build post-Covid.
Why the projects architects work on could get a whole lot bigger.
How mixed-use could unlock creativity - for architects and developers.
The guide is available online now at land.tech/developer-insights-for-architects
For more information and technical support, visit land.tech/landenhance
Contact:
---